One of the loudest rumours concerning this year's E3 was the one hinting that Sony Playstation might announce PS Vita's successor. Well, it was rather a wish of the fans without any backing, the wish which didn't come true. Sony have stated numerous times that the handheld industry wasn't healthy at the moment. That doesn't apply to Nintendo, of course. And over some time, Sony have been confirming that PS Vita had place neither in brand's present nor in its future.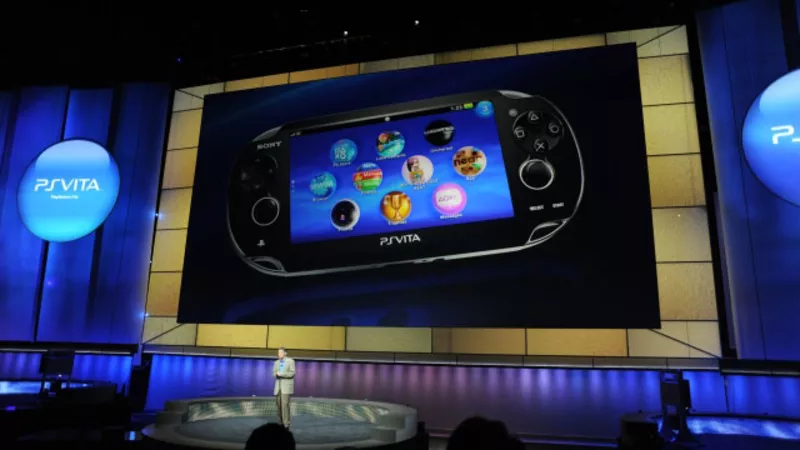 It hasn't always been like that though. Let's have a look at the evolution of the PS Vita's presence at E3 –from the announcement to extinction. For that, we must go all the way back to 2011.
Before you start reading article's body, you should know that this is not meant to be a philosophical reflection trying to find out why did PS Vita go to hell with Sony's help. It is purely a summary of how Sony presented PS Vita during their press conferences and only during them. For the purpose of this article, I don't care about how many Vita games Sony showed in the booths or how many E3 trailers for the Vita games they released.
Without further ado, let's begin!
E3 2011
In this year, PS Vita made the first big appearance at E3. Kaz Hirai revealed that Next Generation Portable (NGP), as it was known since Games Developers Conference 2011, was actually called PlayStation Vita. The features which should make Vita stand out in the crowd were dual analogue sticks, front and rear touchpads, 6-axis motion sensing technology and 2 cameras. Other functions, such as social gadgets (including Near), or exclusive(-ly awkward) AT&T partnership in the U.S. were emphasised too.
Now let's have a look at the games. Sony started strong with Uncharted: Golden Abyss, using all of Vita's features mentioned above. Uncharted was followed by a medieval RPG called Ruin. You may also know it under the name "Warrior's Lair". Player's data were supposed to be easily transferred between PS Vita and PS3 so that players could continue where they stopped playing last time (cross-save). Unfortunately, Vita's Diablo was never released and was cancelled 2 years later. Still, cross-platform features, such as cross-save in Ruin or cross-play in Wipeout 2048 seemed to bear great importance to Sony. Next were PSV-exclusive ModNation Racers and LittleBigPlanet, where the latter should be powered by the community and its custom creations. And then fighting game Street Fighter x Tekken, whose Vita and PS3 versions were to feature several exclusive characters.
That was "just a sample of what's coming" and "more than 80 titles" were in development for PS Vita. They games were coming from such titans as EA, Capcom, Ubisoft, THQ (RIP) and Activision, according to Scott Rohde.
In the closing video, Sony also teased some more games, like Little Deviants, Reality Fighters, Everybody's Golf, Virtua Tennis 4, Dynasty Warriors Next, Dragon's Crown or Gravity Rush.
At the very beginning of the PS Vita segment, prices (249.99 for Wifi and 299.99 for 3G/Wifi) were announced, as well as its future as a revolutionist in the handheld world. In the end, the segment was 35 minutes (!) long.
All in all, Sony went all out at the first E3 2011, and I think most people fell in love with it. The amazing price helped too
E3 2012
In the first year, Vita's sales were mostly disappointing, as they dropped quickly and massively after the launch. At E3 2012, Vita received a lot of space in the press conference's opening video. It was obvious that Vita was supposed to be the star equal to the PS3. The first PS Vita game that made an appearance that day was PlayStation All-Stars Battle Royale. Again, cross-compatibility with PS3 was demonstrated when on the stage, two people were playing the game on PS3 and two on the Vita. Also, Vita could now be used as a controller for PS3, which would find its use with the upcoming release of a cross-controller DLC for LittleBigPlanet 2. Then Sony proceeded with announcing digital-only titles like Guacamelee, Retro City Rampage (whose enhanced "DX" version got a limited retail release on Vita, later) and When Vikings Attack, followed by PS one classics like Tomb Raider or Final Fantasy VII.
As for the big titles, Sony re-confirmed triple-A title Call of Duty: Black Ops Declassified and revealed Assassin's Creed III: Liberation.
But that was it. One year after a pompous announcement, 4 months after a U.S. release. A huge difference from the previous year. And it was about to get bigger in the years (conferences) to come.
E3 2013
New year, new me. Or I don't know how else we could summarise Sony's approach to Vita at that year's E3. After what could be considered a "disappointing" press conference at E3 2012, the one in 2013 was very different, despite the fact that Sony was unveiling the design and price of PS4. Sony went all-out on the Vita games.
That could be seen from the first minutes when Jack Tretton started talking about Vita's importance, life cycle, lineup and throwing around numbers, which were supposed to show that Vita was important to Sony. According to him, there were at that moment "125 Vita-dedicated games", "more than 650 titles" (including PSP, PS one and PlayStation Mobile" and "more than 10 games purchased per user in the U.S.".
Then Jack started naming games (out of total 85), which were to be released before the end of the year. For example, Batman: Arkham Origins Blackgate, Counterspy, Destiny of Spirits (RIP), Doki-Doki Universe, Killzone: Mercenary and Tearaway. Three out of these games were PS Vita-exclusive at the time of their release. Now there's only Killzone left, as Tearaway was ported to PS4 and Destiny of Spirits was closed down. The parade continued with the announcement of 2 remasters (God of War Collection and Final Fantasy X-X2 HD), Flower, Dead Nation and The Walking Dead (with the DLC "400 Days").
Lastly, the Remote Play was mentioned as a way of making PS Vita PS4's "ultimate companion". A year after Sony made it look like that Vita and PS3 were supposed to be the perfect couple.
Vita's 15 minutes of fame ended after 4 minutes, which was by far the least out of the PSV-PS3-PS4 trio.
At Gamescom 2013, two months after E3, a price drop in the US and Europe was announced.
E3 2014
Vita's first mention at the conference came during the announcement of Entwined, where Sony mentioned Vita as part of the cross-buy deal. The second time, well, Sony didn't literally utter the word "Vita" when they announced the Collector's Edition for Disney Infinity: Marvel Super Heroes (also known as Disney Infinity 2.0). Actually, neither the Collector's Edition was available for Vita. But it is an important moment, because when Adam Boyes said "PlayStation platforms", he meant PS Vita too, and that's not something we should take for granted.
Another game, which like Disney Infinity benefited from the relationship Sony has with Disney, was Grim Fandango. Its remaster was announced for PS4 and PS Vita. Right after that came probably the shiniest part of the conference, at least for Vita. Devolver Digital presented the indie games which, thanks to them, were coming to PS Vita (and PS4). The coming-to-Vita games that appeared in the video were: Broforce, Titan Souls, Not A Hero a Hotline Miami 2: Wrong Number (also for PS3). Out of these 4 games, only Titan Souls and Hotline Miami 2 eventually made it to the Vita.
In the second part of the conference, Sony tried to demonstrate that PlayStation platform was Heaven for free-to-play games. The Vita games shown were Fat Princess: Piece of Cake, Guns Up!, BigFest and Destiny of Spirits. BigFest was released as not-free-to-play title, Guns Up! never made it to the Vita at all. And as I've already said, Destiny of Spirits was eventually shut down, and so was Fat Princess: Piece of Cake.
Later during the conference, the date of PS Now's beta was announced, with PS3 and PS Vita following soon. Well, nowadays it's shut down for PS3 and Vita. Anyway, it was stated by Shawn Layden that the fact that PS Now was coming to Vita showed Sony's "commitment to the platform", plus he emphasised Vita's "largest catalogue of games [from mobile platforms], as well as its integration with PS4 through Remote Play. He followed by announcing several games for Vita: Tales of Hearts R, Child of Light, Minecraft and Tales from the Borderlands (which we're still waiting for).
Then, PlayStation Vita TV was announced to be coming to the west later that year, but it would drop "Vita" from the name, thus being called only PlayStation TV and offering more than 1,000 games (!) at launch. By the way, during this announcement, it was re-confirmed that Disney Infinity indeed was coming to PS Vita (and PS TV). PS TV was discontinued 2 years later.
E3 2015
It wasn't until the middle of the conference when World of Final Fantasy was announced for PS4 and PS Vita. That was followed by another Devolver Digital's moment. The coming-to-Vita games shown were Ronin and Crossing Souls; none of them has been released to this day. And that was all.
E3 2016
The closest Vita came to being mentioned at last year's E3 was when the demo of upcoming Lego Star Wars: The Force Awakens was released for PS4 right after the trailer had been played, and the game's full release was re-confirmed to be 2 weeks after E3.
E3 2017
After two years of almost nothing, this year's E3 conference was nothing different. The only thing Sony did for Vita was when they announced the PS4 and PS Vita ports of Undertale BEFORE the press conference (I think they call it "pre-show").
Summary
Last time PS Vita was given an actual stage time at Sony's E3 press conference was in 2013. PlayStation TV failed, and so did PS Now. It seems like Sony itself didn't know what to do with Vita. Firstly, they wanted it to be a PS3-on-the-go, using various cross-platform features. Then they abandoned this way and turned PS Vita into a PS4 companion, but this time using Remote Play, which basically means that Vita didn't need its own games anymore because it could stream those from PS4. The last thing – that is making Vita a perfect platform for indie games – was the only one Sony succeeded at.
At this point, PS Vita has no future as a part of the Sony PlayStation console family, if we don't count Remote Play, which actually is pretty neat. Therefore it's foolish to expect any first-party games to be released for it. Investing in the virtual reality seems like a reasonable decision with the current climate.
On the other hand, I think that in the eyes of many indie developers and Japanese developers Vita's position is as solid as ever. It has become a dream platform if you like niche (Japanese) games. And don't forget about the community, because Vita may not have many owners, but those who stayed until today love that platform so much that they appreciate every single title released for it. Most of them, at least. Finally, let me conclude this paragraph with a slightly over-the-line statement: Vita definitely has a bright future in the area of homebrew games/applications, such as emulators.
And an idea of PS Vita 2/PSP 3/whatever? It sounds and always will sound beautiful, of course. I would buy it at launch, simply because I loved both handhelds Sony released. But we must take into account that what's left of the handheld market is now in the hands of Nintendo, who seem to be on the right way to make Nintendo Switch a massive success, thanks to Nintendo's first party support. Meanwhile, PS Vita's sales have been balancing on the line of 4K units sold per week in Japan.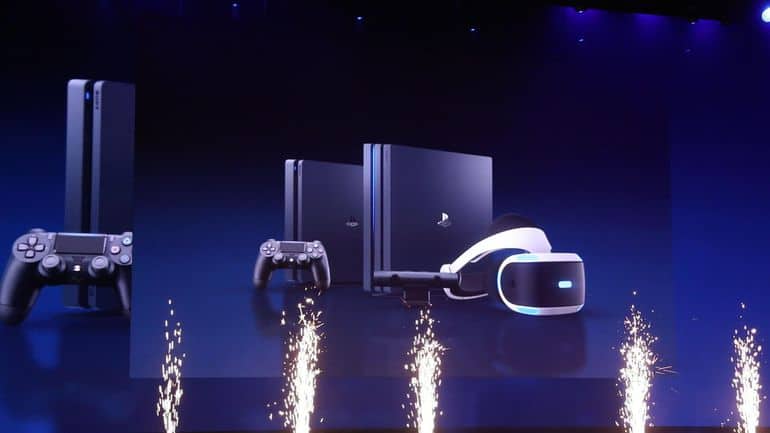 I hope you enjoyed this sort of chronicle, and if there's anything you want to add, comment on or even correct, feel free to contact me on Twitter @Dessel575.