Day 4 has been kicked off by Nintendo. Will we see more about Mario And Rabbids? Will we see more on Arms or maybe Starlink? Maybe we'll see some more new IP's or maybe they'll bring up some old franchises in true Nintendo fashion. Wait, why am I guessing?! The answers are just below in the first highlights of the day! And if you'd like to watch the whole thing, we have the link at the bottom of the page just for you!
ARMS:
Arms is coming in just a month's time.  They're having an Invitational at E3 for ARMS as well.  Peep the trailer for it.
Splatoon 2:
Splatoon 2 is also nearly released and so Nintendo is also having an Invitation for Splatoon 2 as well. If you are out at E3, by all means stop out there and try to participate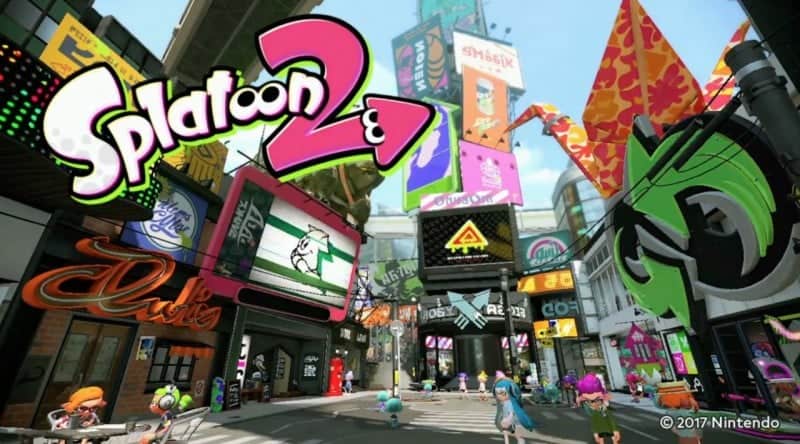 Pokken Tournament DX:
They mentioned that it is actually called Pokken Tournament Deluxe. You can play 2 players on one switch with one person per Joy-Con. It features new Pokemon as well. Not to belittle Pokken Tournament DX, but they also announced that about a year from now they'll be releasing a core Pokemon game for Switch. Pokken Tournament DX comes out Sept.22nd, 2017
Rocket League:
Rocket League has finally made the Switch to…the uh…well the Switch! It's a game that is on every other platform and now the best car soccer game on the market is coming soon to be able to play on the go! We're talking exclusive items, exclusive cars, AND cross-platform support!! There will not be any cuts in modes and abilities, but exclusive modes like local wifi multiplayer! Coming "Falliday" 2017
FIFA 18:
Nintendo showed off more some hazy quick glimpes of the newest FIFA iteration. But at least we have an EA game coming to the Switch. Who knows, maybe if it does well, we can get some more non-sport EA games on the Switch.
Xenoblade Chronicles 2:
Nintendo showed off more of the beautiful game that is coming to the Switch. It has 2 young blade wielding main characters with fantastic costumes.  The villains look spectacular as well. The game features a full day and night cycle and the planet you traverse has lots of different areas and environments for you to explore. The game is coming in Holiday 2017.
Kirby:
A new Kirby game that is 4 players.  It looks about the same as the other ones unfortunately, but it seems to feature newer gameplay where each character can benefit the team and help make it through the levels. The game simply says that it will be releasing in 2018.
Metroid Prime 4:
I swear on everything, I'm not lying to you!  They showed one picture of it and I nearly wet myself. It stated it was now in development for the Nintendo Switch. No gameplay or artwork or anything was shown.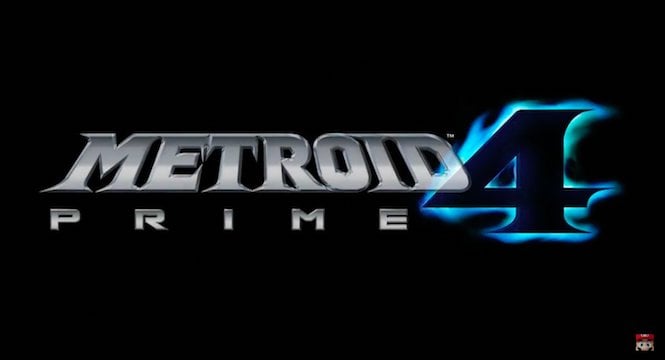 Yoshi:
A new Yoshi title is coming for the Switch in 2018. It shows in the gameplay both sides of any given world.  You can run around on one side of it and then flip the world inverse and there are more goodies hidden away on the other side.  I can't wait!
Fire Emblem Warriors:
A new game that was announced back in Spring.  Here is the trailer for it for you to feast your eyes on.
Legend of Zelda-Breath of the Wild DLC:
The DLC has already been announced prior to this Nintendo Spotlight, Nintendo just took the opportunity to show off the gameplay of the DLC. It was really cool, needless to say, but just know that it really isn't anything that we didn't already know about the game.  The only truly cool about the announcement was that they added that the 4 champions from the second DLC pack will come as Amiibo as well.
Super Mario Odyssey:
The return of a true Mario 3D experience for the first time in about 20 years! Different worlds, take over bodies of opponents to get into anywhere or use their abilities.  The game just cannot be explained at all. The game is absolutely a different but similar game for Nintendo. It's next-gen platforming at it's finest! It is coming out SO soon October 27th, 2017. It will come out as the same time as the Mario, Peach, and Bowser new Amiibos where they are wearing the wedding gear from the game.
And here is the whole Nintendo Spotlight video, you're welcome!
Stay tuned here on Hackinformer.com for all things E3 and follow us on Twitter @Hackinformer