The PC Gaming Show kicked off day 3 of E3 2017. It aired at 12 PM CST/10 AM PST and came full of info. The event, as always, spanned a couple of hours, but we have it narrowed down to just highlights for you, but this time around I think I'm going to shake up the formula a little bit and try something different. If it's a game that was already mentioned in another announcement, I won't have a summary of it, I'll simply post the trailer for you. And if you came here for more than just highlights and want the whole juicy video, don't worry, it's at the bottom of the page for you. Without further ado, let's jump in!
XCOM 2-War of the Chosen:
We have an extension of the XCOM 2 game. We have a new alien boss and we have to wrangle up 3 different rogue vigilantes that hate each other to take down the new boss at the end but to also mow down all new aliens (that play like zombies apparently?). Coming August 29th, 2017.
Ooblets:
Super cute game where you have a garden at your house and can grow Ooblets (tiny creatures from the ground). It plays like a much more modern day Pokemon. There is day and night fighting. You can also decorate your house and invite other people/players over. And there's…dancing? It's hitting the PC and XBOX One sometime in 2018, should be cute!
Battletech:
Battletech seems to be doubling down on it's tried and true, beautiful turn based robot fighting. I'm guessing that they're early in their development cycle as the trailer was 25 seconds long and did not give a price or a release date. They showed some very-pre beta customization stuff, so I can also safely assume they'll beef it up more for launch. Nevertheless we will likely be seeing more of it at PC Gaming Show 2018.
Mount and Blade 2-Bannerlord:
A game from TaleWorlds Entertainment that features literal wars. You are atop a horse and have hordes of followers on horseback as well. You can command them or everyone can fight freely, but it appears like the horseback fighting is what they heavily wanted to focus on. Yes, you can get off of the horse and fight, of course. There is hand to hand combat and swordplay. It seems to take place in the time of knights. Could be cool. No date or price given.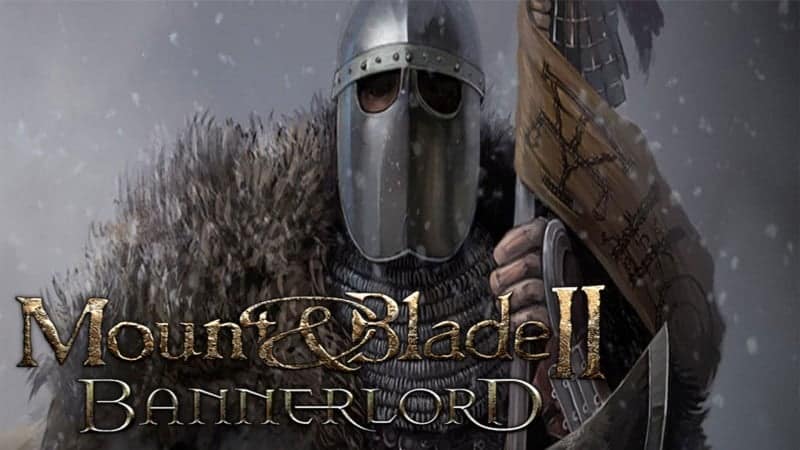 Total War-Warhammer 2: Battle of the Fallen Gates:
We all know Warhammer. Big battles, crazy mythical creatures at your disposal, fantastical weapons. This gameplay trailer seemed to focus heavily on those mythical creatures, looking something akin to the monsters in Monster Hunter. No price given, but ultimately coming September 28th, 2017.
Shadowverse-Wonderland Dreams:
A card game for PC, Shadowverse looks beyond grand. It opens with a great voice over and the trailer is 2D animated, naturally. There are obviously lots of characters in this game (no word if they're players for you or allies or bad guys), including a lion headed man and a vampire as well. If the trailer tells us anything it's got big bosses! It's coming to the masses at the end of this month on June 29th.
Tunic:
Tunic seems to be very different. A beautiful Zelda-esque game featuring an ADORABLE fox as the main character with nothing but his sword and a shield and his bravery. Yes, he's wearing a tunic, and that's why it seems to be called that. Or maybe it's his name too? Who knows. But it seems to be such an endearing game. It even featured a large, intelligent boss at the end of the trailer. I'm sold!
Playerunknown's Battlegrounds:
Announced yesterday at Microsoft's event, here's the trailer.
Killing Floor 2-Summer Sideshow:
Now this is a game worth talking about! We all know the intensely bloody warfare in Killing Floor 2, but now, it's set in the big top! It's clearly all set at night time, but they have lots of over the top beautiful neons. It comes with loads of minigames on top of game modes that you've already come to love and presumably a small story mode to it. There will be a new challenge every week once the expansion comes out. No date given, but I'd get it the instant that it's released if I were you.
Ylands:
Your character is on a deserted island and with no knowledge of how to do anything with your hands, you have to learn and build your new life from scratch. Mine, kill animals, grow food, craft, explore the whole island, have a family, start a new civilization. Basically you build earth from the ground up. You are ultimately encouraged to explore your creativity.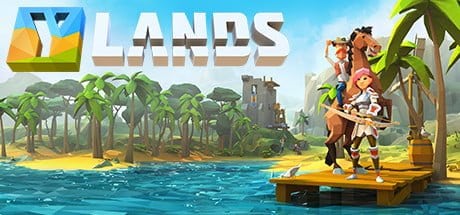 The Last Night:
Announced at Microsoft's event, here is some Pre-Alpha Footage.
Griftlands:
This is a whole new game, saved for reveal at the PC Gaming Show at E3 2017. It's a sci-fi future game where you and a rag tag group of aliens are clearly just bounty hunters and people who just do everything in their power to score money. No big deal. At the end of the 2D gaming trailer, it encourages the player to "charm, fight, negotiate, cheat, explore, steal, profit" to get what you want. It is stylized very much like Borderlands in both fonts, and the sci-fi futuristic looking characters and clothing garb. Although the actual gameplay is more of a top down 2.5D type of thing. Very cool. They do not have an exact date, it literally states late 2017 or early 2018.
Lone Echo:
Is a futuristic VR game aboard a space station, who knows what the actual story is though as it's always so shrouded in secrecy. The characters always seem to be wearing space suits. However, you as the main character appear to be a robot with several items in your arsenal. It also mentioned Echo Arena, which is a side game within the full game and just seems to be a zero gravity, full contact sport game. It seems to be a mashup of VR, Quidditch, and Rocket League all in first person view of course. The game is coming July 20th, 2017.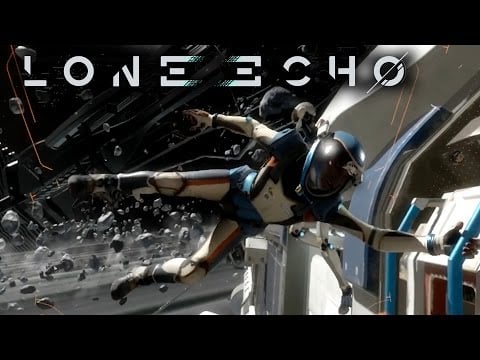 Lawbreakers:
There was a Lawbreakers video that did not really focus on gameplay or give us anything really. It was just people that were good at the game and talking about what it's like to play it competitively. Rather disappointing. But the game itself never looks disappointing. It's like Overwatch with lots more zero gravity floating and out on complexes and buildings that are suspended in air. No specific date yet, but will be on Steam and PS4 Pro.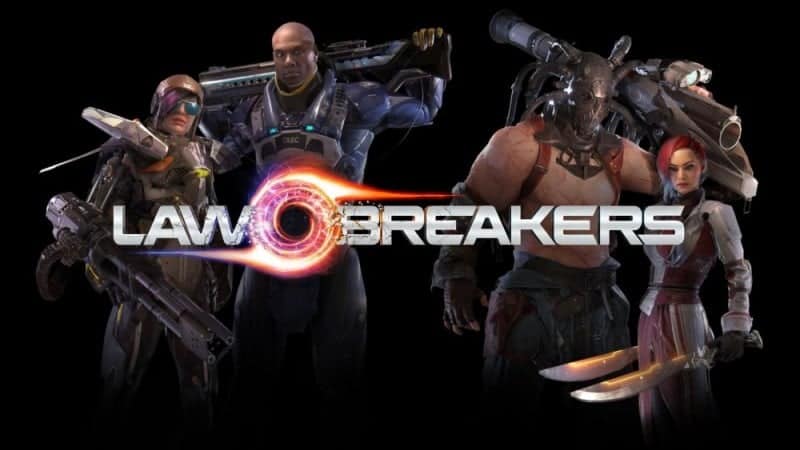 Wargroove:
This game is a cutesy, colorful take on, well war. It has a knight moving throughout a map similarly to Final Fantasy tactics where everyone gets a certain amount of moves and then chooses when and how to execute. There are 12 different story lines. Online competition. And you can even create maps with the Battlefield Creator.
Middle-Earth Shadow of War:
This game was also shown off at the Microsoft conference previously.
Age of Empires-Definitive Edition:
The last game on our list is a beefed up version of the best historical game on the PC. It's celebrating it's 20th year anniversary so they're bringing you more content. It will be rendered in 4k, also you can now zoom out further due to the high fidelity. The gameplay has been vastly improved. On XBOX One you can play online against others. They've even remastered all tracks of the soundtrack. It looks to be a good time if you loved the original. You can even join the beta now at ageofempires.com.
Here is the video that you've been wanting, you fiend, you!
Stay tuned here on Hackinformer.com for all things E3 and follow us on Twitter @Hackinformer