The Playstation press conference premiered at 7PM CST/5PM PST and went for 2 hours. The first hour was the Media Showcase that was hosted by Sid Shuman and featured trailers and interviews. We of course, as always, have the full YouTube video at the bottom of the page and have all of the highlights listed between here and there. Can you dig it?
Gran Turismo Sport:
Gran Turismo Sport opened the preshow and the narrator talked about competition over car collecting and souping up your car. They hinted at how Gran Turismo of the past and other racing games deviated from the actual sport and how that was necessary for this game. If you watch gameplay, you'll see that the game features Nascar. And the game will be able to have you race in 20 car online racing. The game has vast tracks with lush, dense, and realistic surrounds. It features PS4 Pro enhancements such as 4K,HDR, and VR. Coming 2017.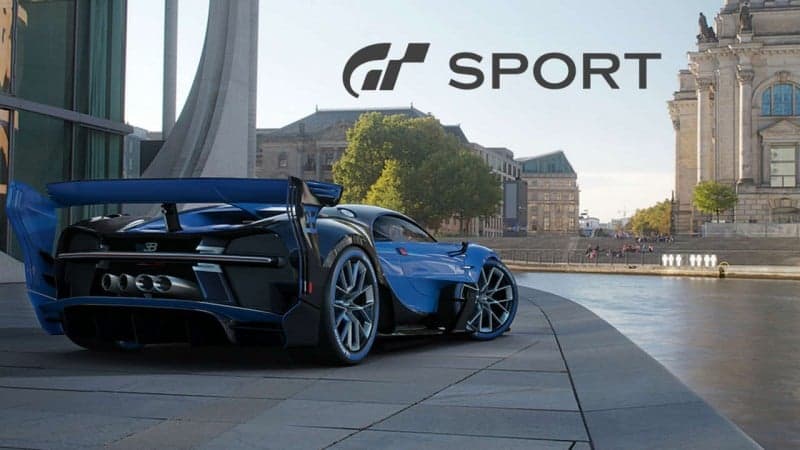 Crash Bandicoot N-sane Trilogy:
End of this month Crash is coming back. The trailer touched upon the fact that it has all 3 games and that they look better with great new sound and soundtracks. I'm stoked for sure, at this point they aren't showing us a whole lot new, so I'm really just ready to play it.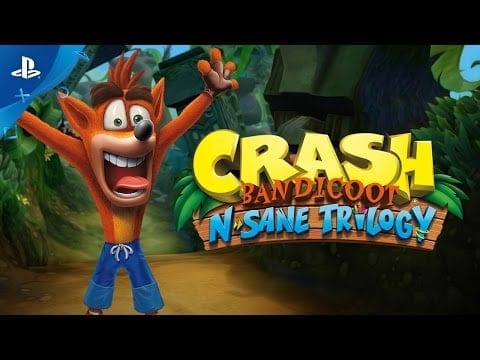 Knack 2:
Coming this September 5. Knack 2 is obviously 2 player co-op. Still unclear if it's couch co-op or online co-op, could be both I suppose. They also haven't made mention if the second character is vital to the story and if it is, will there be an AI player 2 if you have nobody to play with. The story picks up where the last one left off and now Knack has more abilities and weapons. Priced at $39.99.
Hidden Agenda:
A PlayLink social game to encourage more people to game with each other (like the JackBox Games and how they use cell phones as opposed to conventional controllers) but can be played individually of course with a conventional controller. It's a cop drama and will play similarly to Until Dawn. Its gameplay focuses on catching a serial killer that is loose within the city. Coming Holiday 2017.
That's You!:
It's another PlayLink game (with cellphones as controllers). Its more like a board game a lot more similarly to Jack Box since it's clearly a party game, versus Hidden Agenda that looked more like a dark, gritty version of Clue mixed in with Until Dawn. It will come Holiday 2017 for some unannounced cost, but free for plus members in July.
Matterfall:
Resogun dev Housemarque has a new futuristic Metroidvania meets Bionic Commando. It was beautiful, but definitely a shorter trailer than what could've done it full justice. The game is coming with a release date of 8/15/17.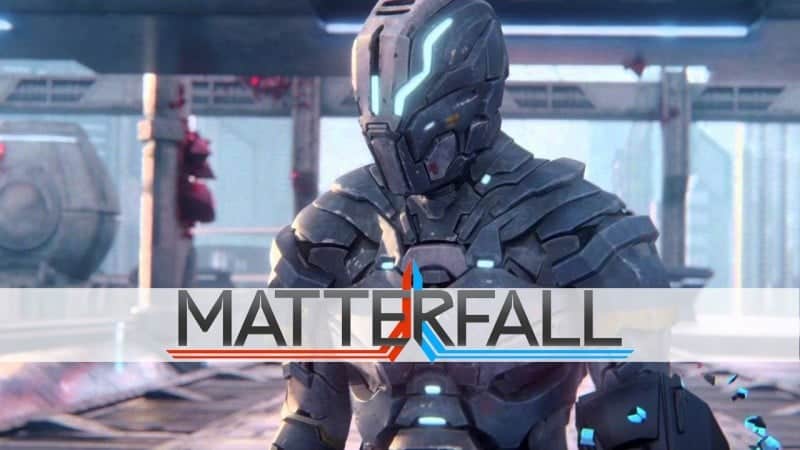 Everybody's Golf:
They showed gameplay and it looked nice. Lots of characters, lots of courses, ride in golf carts, walk around the courses. You can also create a very in depth character to your liking. You can play golf online and walk from course to course online even, just like real golf. You can fish as well in the game and get money for the fishes and loads of other minigames such as golf car racing. The game will be valued at $39.99 and release on Aug 29th, 2017!
Super Hot VR.
You've certainly seen this game before. It's on console on both PS4, XBOX One, and on PC in both VR and non-VR flavors, but now the game is FINALLY coming to PSVR! If you're like me, you'll be stoked to know that it is coming still within 2017!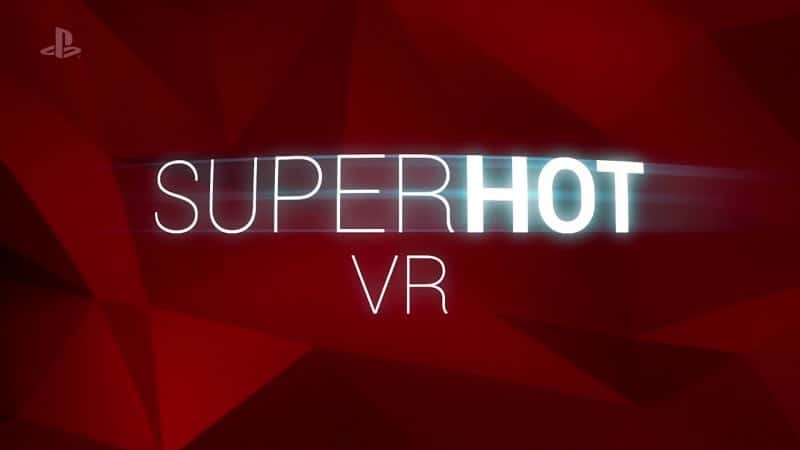 Sparc:
A Sports game coming a little later this year. It's a sci-fi volleyball/tennis game? It's hard to tell, but more knowledge will come with time. They didn't give us a release date or a price or anything of real use. It will be interesting to see if it makes an appearance on the E3 show floor.
Tropico 6:
Teased through a CGI trailer featuring a very funny "El Presidente", but ultimately no gameplay was shown. They did focus on the fact that it's bigger and theres more to build on the island such as bridges to the other islands to connect the people and the opportunities, coming sometime in 2018.
Undertale:
You know and love it. Well, now  the game is finally coming to PS4! There's no real need for me to explain the game to you, because you know already know all about it. You can get a physical disc that comes with an illustrated book inside. Coming to PS4 and Vita soon!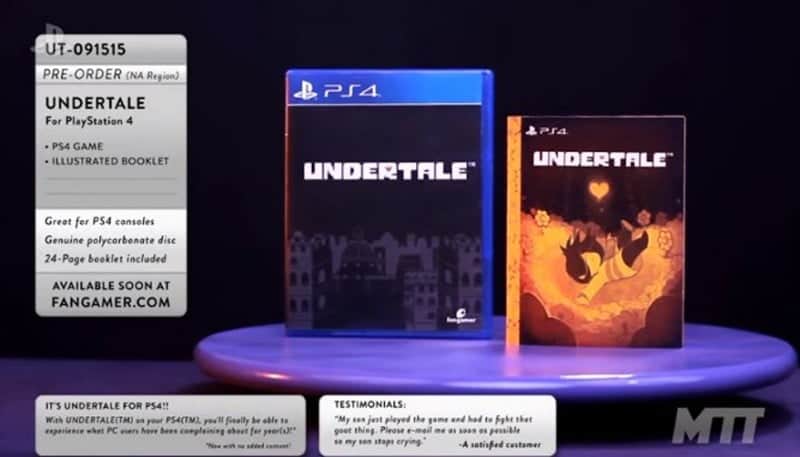 Ni No Kuni II-Revenant Kingdom:
A new fully animated game from Studio Ghibli and it looks better than before, but nicely familiar for those who are already into the franchise. It seems to feature much better gameplay the the first one though, super tasty looking. Coming November 2017.
Uncharted-The Lost Legacy:
They showed loads of gameplay set in India in tried and true Uncharted fashion.  Gunplay, car fights, and lots of great story featuring fantastic characters with quips and drama. It was a fantastic time watching the whole thing, my body is ready. No release date that I saw.
Horizon Zero Dawn:The Frozen Wilds
Gameplay shown in a winter setting with Aloy. It didn't focus so much on the gameplay. It does show that things are different in her world when it's set during winter time or maybe in a more arctic area of her world anyway. Obviously more will be shown with time.
Days Gone:
Hand to hand Fighting mechanics look so much more off the chain, and you've got shooting from motorcycles, freaking wolves, and bad ass zombies. Lots of zombies. Not just that but zombies hanging from trees (as traps?). It looks much better than what they showed us last year at this time. Stealth is heavily used since the zombies are sensitive to sound. You can invade campsites to steal goods. Setting traps seems to be essential. The trailer shows that gun fire sets off zombies. Ones that may be walking start running in hordes toward gunfire as well like they're drawn to it. Looks like you'll have to use it sparingly. BTW ZOMBIE BEAR.
Monster Hunter World:
It's Monster Hunters first foray into the PS4 here in the West. It looks bigger and better than the PSP/3DS games that came before it. With full jungles loaded with monsters for you to take down. We see the main character cover himself in leaves to camouflage himself and then sneak past a giant monster and then pounce on it from up high and then begin fighting it. This was only until it shook him off of its head and began to chase him through the forestry until an even larger dragon type came and took the monster away into the sky. Coming early 2018
Shadow of the Colossus:
Gameplay shoes a beautiful reimagining of the original game for PlayStation 2. Hopefully all original intended Colossuses that they had to cut out of the original game will be within the new iteration of it. To clarify, it is not a sequel. Coming 2018. 
MvC Infinite:
Story line is showed off, same ol' story though.  The bad guys will team up to get the Infinity stones and "cleanse" both of their universes of the good and pure. New characters finally revealed on both sides. The full game comes out on November 19th, but you can download story demo today on PS4!
Call of Duty-World War II:
Story mode showed off in the trailer. There was a flamethrower that was shown off in the trailer.  It can engulf a lot of people in flames at a time. Most likely short lived. The whole game seems to take place from Normandy to Germany to Poland. You can drop bombs from bi-planes like the carpet bombing in previous games. Coming November 3rd, 2017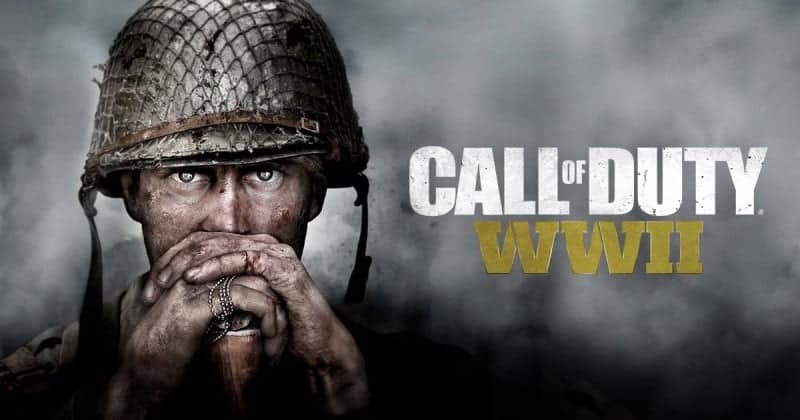 Skyrim VR:
Not showed off at Bethesda's event because it was saved for Sony's and it looks good in full VR experience. But no release date announced, however, if it is like Fallout VR and Doom VFR, we can expect it this year. Time will tell.
Starchild:
Left to right platformer in VR where you control a female lead character through an alien overrun compound (presumably only in the beginning part). It features a big robot which it looks like you will be piloting. No date was announced yet, but the crowd seemed to go crazy for it.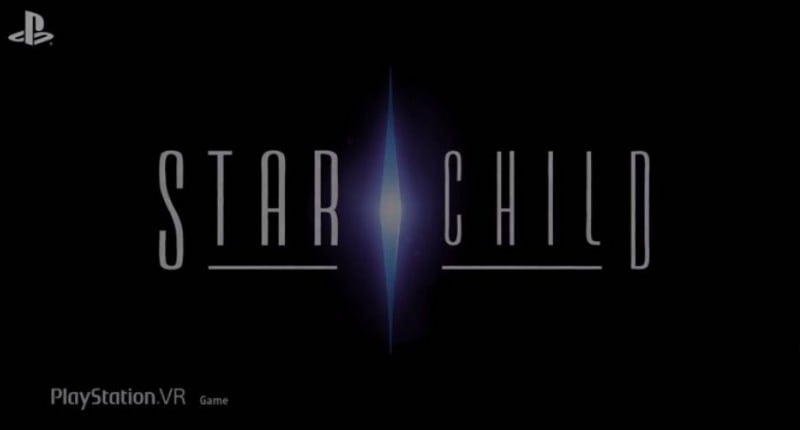 The Inpatient:
A survival horror VR game that takes place in a hospital. It appears as though that when you're in game, you can see things for the way that they really are and that's why they think you're crazy. It's just speculation of course, but even if that is not the case, the game looks haunting nonetheless.
Monster of the Deep-Final Fantasy 15:
Fishing in VR inside of the FF15 world. And thats it.  Sept 2017
Bravo Team:
FPS in VR. Looks very akin to CSGO.  Very little gameplay was shown and no release date given.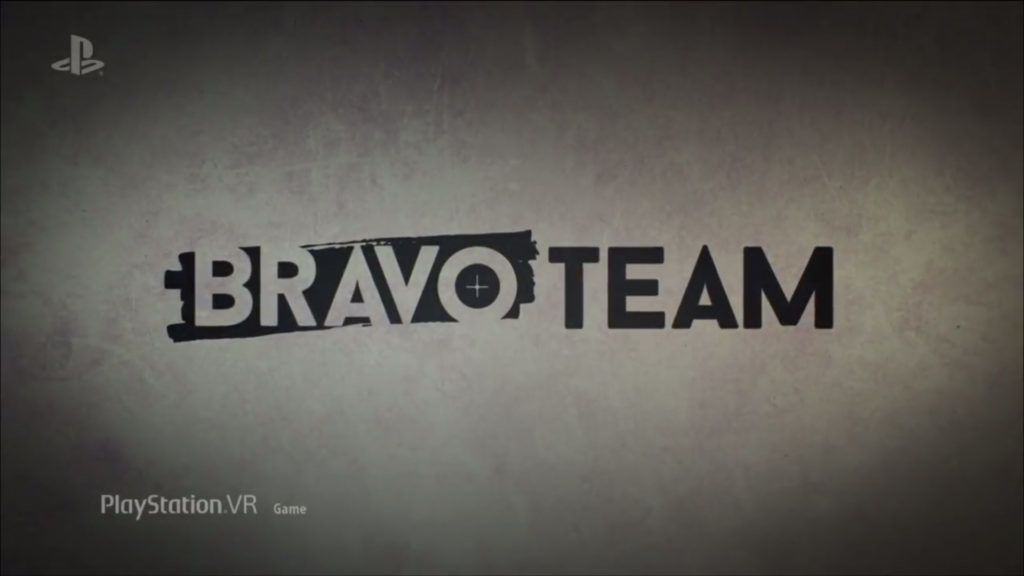 Moss:
Another VR game.  It seems that sometimes you will play as some strange being that is larger than a mouse (similar to a human) but that helps a mouse solve puzzles. And in certain scenes you are clearly playing AS the mouse. No release date yet, like the other VR games.
God of War:
Kratos is back with his son. Boating is clearly part of the gameplay experience, I can't imagine they would've shown it that much if they didn't intend on us using a boating mechanic. The story they're showing us now is deep where Kratos' son is "cursed". It looks like it is an official continuation of the previous series as they acknowledge Kratos' past. You don't have the son with him the whole time. And yes, you fight, everything. When you climb walls your son holds onto your back apparently, or only while using wall climbing mechanics while the son is around. Early 2018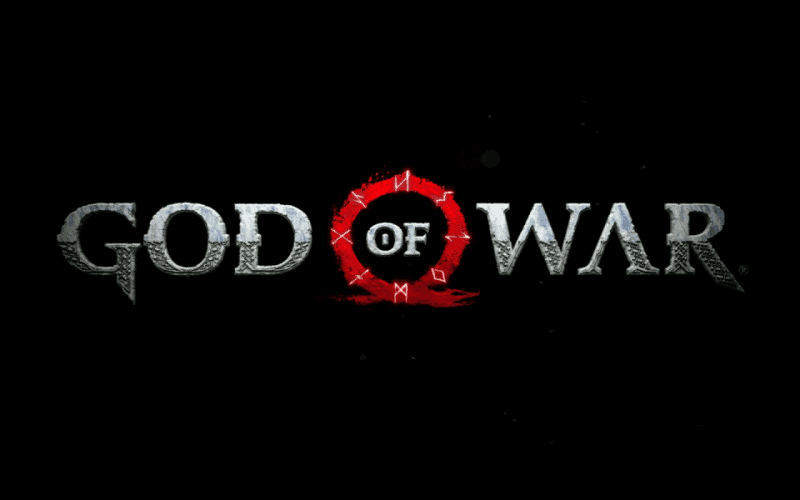 Detroit-Become Human
A new trailer was shown to put emphasis on the story and on the gameplay. You can use the droids (as people do) to help you do mundane tasks or even break into places. You can use the Androids even though you are an Android. It's played from the perspective of automatons. The game is completely ever-changing depending on you and which options you choose. The Androids are lead a revolution in Detroit and you must lead them!
Destiny 2:
They showed off more on the enemy race as well as their leading General. The story mode is just basically teased a bit more and then a bit of gameplay. Nothing really new. Exclusive content coming for PS4 owners first.  The game will be released on the upcoming of Sept 6th, 2017.
Spiderman:
They saved the best for last. New Spiderman trailer shows gameplay. He has in ear communications with Yuri Watanabe to help him complete tasks.  There is now stealth fighting and crazy methods of subduing. Set web traps and use the environment thoroughly to move cranes, wrecking balls, throw really any items at the baddies. The fighting is so nice and fresh and different from other games. Spiderman has a cell phone to reach out to others or get tips from anyone that isn't Yuri. The trailer was seamless literally. Spiderman has a web and health meter so that the gamer can keep track of the levels at hand. No word on what refills the web or health. His webbing is used so strategically and intelligently when you're playing as him.  It seems to be up to you. There is a minimap in the corner of the screen when you're going throughout the city. City destruction can happen, doubtful that it's permanent though, that would be interesting. There are some quick time prompts, they seem to be more frequent in boss fights similar to older God of War games. Coming 2018.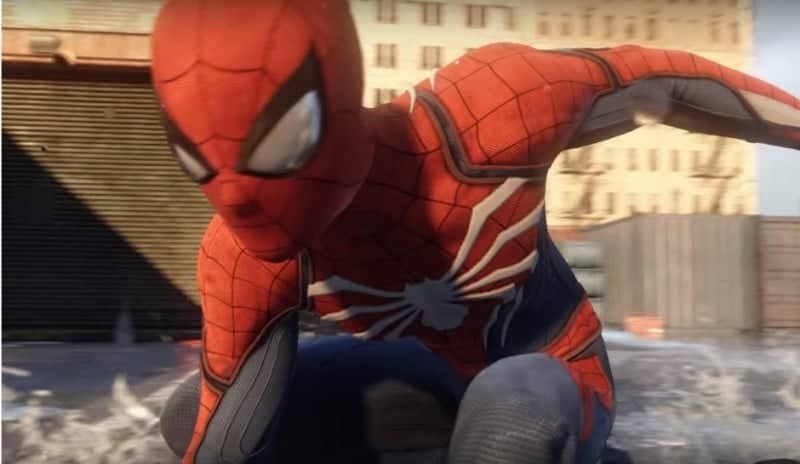 As promised, here is the full 2-hour press conference including the Media Showcase that played for the hour prior to the conference. Enjoy!
Stay tuned here on Hackinformer.com for all things E3 and follow us on Twitter @Hackinformer