Yes, we all know Henkaku since it was the reason for many of us to charge up our Vita and play Games on it again.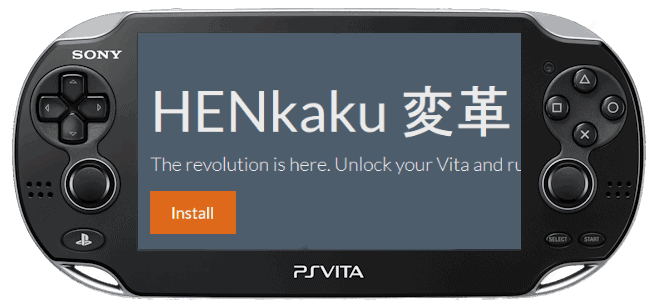 Thanks to Team Molecule it gets steadily updated with new functions that further enhance the functions and user experience of the hack. So let us have a look at what this new Update brings us:
Release 10 (May 26, 2017)
Moved files to ur0:tai, can run without memory card on original Vitas now
– A nice little feature for everyone with a 1000 Vita who doesn't have a memory card and wants to still use Henkaku. A 1000 Vita has 2,4GB of free space in the ur0: partition so that's enough for a simple game or lots of homebrew like emulators with a few games and more.
If molecularShell is removed manually, will not attempt to reinstall by default
– Now that the Henkaku Settings have been moved to the Settings app the MolecularShell app has been of no use to many. Since MolecularShell is based on an older release of VitaShell many use it to install the latest Version of VitaShell and then never touch it again. Thanks to this update we can now uninstall MolecularShell and clean up our Livearea since it is no longer need most of the time.
If for some reason you need to reinstall MolecularShell you can simply to this by pressing "R" while launching Henkaku (Thanks Racoon).
Support loading plugins from ur0:tai/config.txt if ux0:tai/config.txt cannot be found
– Much like the Moving of general files to ur0:tai/ this allows people without a Memory Card to still be able to use Plugins on their Vita.
If you are using Ensō, you must redownload the installer and reinstall configuration in order to use the new path
– More like a notice for everyone in the Ensō Device Bricking Test to redownload Ensō and reinstall the configuration. Not of interest for the general Public.
This is a nice little update with many functions for people with no Memory Card for their 1000 Vita which allows them to finally use Henkaku on their Vita just like a Person with a Memory Card. I can't wait for the next Henkaku Update and much less for Ensō but good things need time so I'll wait patiently and hope all the bugs will get fixed without too many bricked Vitas 🙂
Source: Henkaku.xyz