Greetings guys and gals! ss4gogeta069 back with a little update on the Save Wizard for PS4 MAX. It has been a very busy 3 weeks for the Save Wizard team. There are a few things I want to throw out and also a warning or two I need to address but first, lets talk about some good stuff!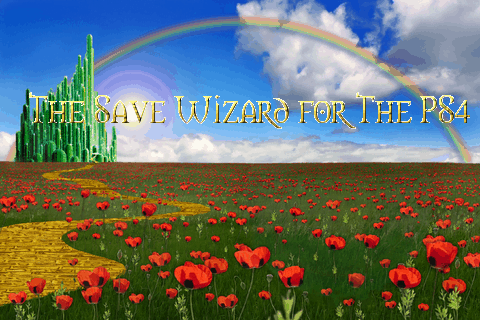 There were a few bugs to work out, a few codes that needed tweaking but overall I would say it's been a great release. Games are beginning to be added; so far in the first addition we saw GTA 5, Persona 5, and Super Robot Wars V. Also, a whole lot of the missing regions for games have been added which is mostly thanks to you guys for sending in saves from different regions! 
Now, as with any device, people are beginning to abuse things. Those who don't have common sense enough to keep things legit have begun modding their stats and inflating themselves artificially to the point that they seem invincible. I can't begin to tell you how unethical this is in PVP play and also how dangerous it is for you.
First off, if you over-inflate things people WILL NOTICE! They don't like it when you cheat in an online battle or game. For example, it seems people have been making themselves gods in Nioh after they leveled up to the max. This is eventually going to lead to…
The server or players notice and you're reported and banned from online play on THAT GAME.
People report you to Sony or Sony themselves notice and you're account gets banned. I don't know how many digital games you own but if your account gets banned you will lose every single piece of digital content you have purchased. For me, it's not even close to worth it. At $60 a pop these games aren't cheap so it would suck to lose a bunch of those because you were being dumb.

 

Sony coming after Save Wizard because it lets people cheat in PVP and online. (Which I can assure you the Save Wizard team will take your privileges away before they allow that to happen.)
Since it seems people can't be trusted, the team at Save Wizard made a decision to make Nioh a "Quick Mode Only" game. So now, thanks to a few idiots that have a lack of common sense, you may no longer add your own codes nor can you use codes you have previously added. Also, you have no access to Advanced Mode for Nioh.
Overall it seems this launch has been quite nice and also the games are about to start flowing in (I hope). There have been a few additions and changes. Also, there is now a save submission form for those that would like to contribute a save to the team that I'll link at the bottom of the article. I only ask that you ALWAYS include either screenshots or written stats: exp, items, etc so the team knows what to look for. Otherwise it's just a bunch of letters and numbers.
Finally, the last thing I want to mention is that as of right now the promo period is still going on. You get a 2 year subscription for only $49.99. When this is over I fully expect it to shorten to one year, the price go up, or both. Grab it while you can!!!
Thanks for reading and as always… Happy Gaming and KEEP ON PRAISING THE SUN!!!
YOU CAN PICK UP A SAVE WIZARD FOR PS4 MAX BY CLICKING HERE!!!