Steam Greenlight is a program that is helping more and more fantastic games see the light of day.  The concept is simple.  The game developer posts what they're currently working on, and given the information that you've seen you click a button where you state if you'd buy the game or not.  You don't have to buy a dang thing and you help get in on the ground level and can watch that game grow from a tiny, awesome, alpha seed to a full-blown interactive video game flower!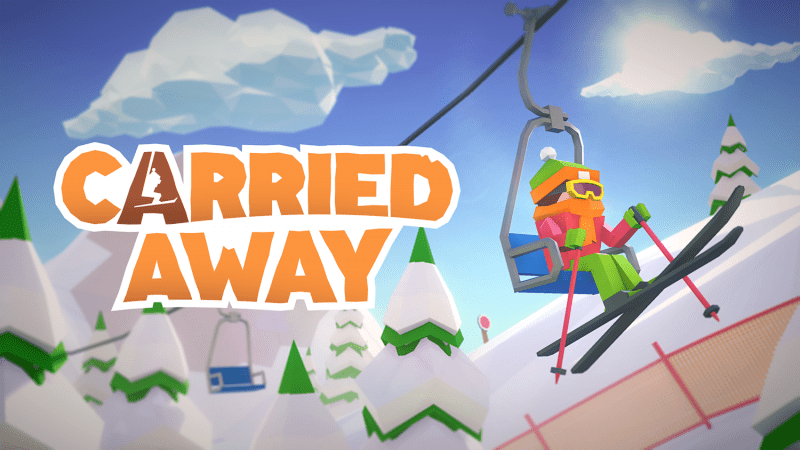 Well now, we have a game that has entered the arena and that game, entitled Carried Away is from Huge Calf, and boy is it an intriguing one. There are so many facets to the game that I feel like I'll let the screenshots and description do all of the talking!
'Carried Away is a physics based puzzle game where you construct chairlifts, drag lifts, gondolas, jumps and bridges to help skiers and mountain bikers navigate a range of mountain terrain. It is inspired by the classic bridge building genre. Using tension and compression created by cable systems, it flips what we love about bridge building upside down to create entirely new physics puzzles!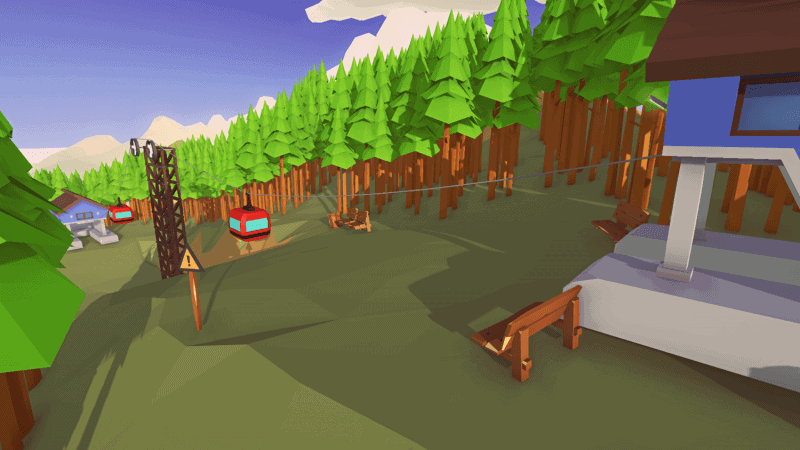 The campaign will dish out large doses of entertaining failure as the player attempts to build strong structures with a limited budget. Set amongst the clouds in a colorful, low-poly world, you have the tools to create your own puzzles and engineer seemingly unfeasible chair lift systems. Once you have learned the ropes in the campaign, you can challenge your friends and the community and share your awesome creations and replays online.'
It's got some fun features to tout as well, read on!
Key Features
Original physics challenges
Classic physics challenges
Varied campaign
Sandbox mode including procedural mountain generation
Online gallery and workshop
OST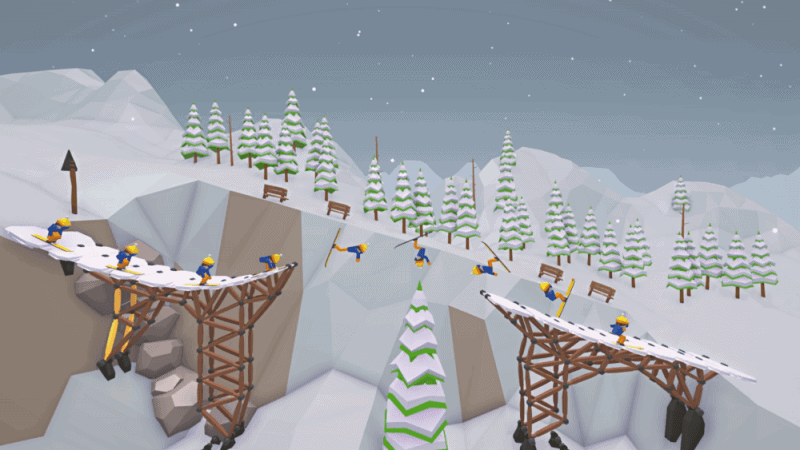 Now, if you can't believe all that you just read, I understand.  It's crazy cool.  Or better yet, check out the Steam Greenlight trailer just below and if you want to help out Huge Calf, do the right thing and vote for their game!
One last thing to note, if you have a nice gaming setup that may benefit the good people over at Huge Calf, maybe sign up for the alpha by clicking here.
Stay tuned here on Hackinformer.com for updates on Carried Away and follow us on Twitter @Hackinformer !