Just a few weeks ago Ratalaika Games announced that they were working on 0000,  A hard 1-bit platformer that they intend to bring to PC and Nintendo 3DS, but that's not the only platforms 0000 will be playable on.
I can say with great joy that Ratalaika Games are in fact a Nintendo Switch developer!!! This will allow them to bring 0000 to Nintendo Switch and that's not all, as they will also be porting League of Evil to Nintendo Switch.
These, however, are not the only Nintendo Switch games that Ratalaika Games will have in development, as they have a few other titles they will be porting to the Nintendo Switch later on this year, so you can expect to hear more about them in the coming months.
As far as the Nintendo Switch versions of 0000 and League of Evil goes, they are aiming to release them, with their Japanese partner Rainy Frog handling the Japanese release of both titles for both Nintendo 3DS and Nintendo Switch, so the Japanese release could come at a later date.
League of Evil
For the Nintendo Switch they have adjusted the interfaces, thus changing the play style.
The Nintendo Switch version will also include the level editor with the share system.

The entire game is fully compatible with all play-modes! You can make the levels with the touch screen too if you want.
0000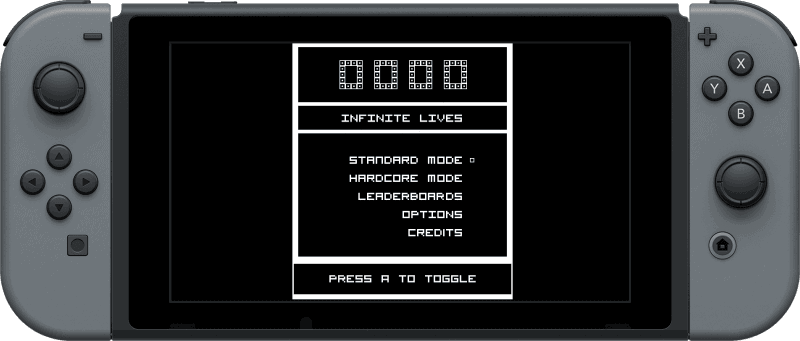 For the Nintendo Switch they're putting special work on the game OST as they want to give the best immersive experience into the game ambiance and style.
Leap and dodge to rhythmic, tense music inspired by a combination of 8-bit and modern electronic music. Levi Bond's glitchy, dry-ice, energetic sounds come together to form a soundtrack to die, and die, and die for.
I for one am really excited to see what they have in store for us in the future for the new Nintendo switch. 
You can follow them on Twitter or Facebook or their website.
Thanks for reading and keep doing it for the Love of the Game.