When the Switch was first announced and prices were listed for its controllers and accessories most of us couldn't believe the prices of the controllers. The Joy-Con are listed at $79.99 and the Pro Controller is listed at $69.99, there's no good answer to why these controllers are so expensive. Now the Joy-Cons I can kind of see why as Nintendo put a lot of new tech into them like the advanced vibration force feedback but they are still pricey.
For people that want more of a conventional controller to use on the Switch, we have the Pro Controller. Now the price of this controller is going to set you back quite a bit as it retails for $69.99 and some places even sell it for $79.99. The Pro controller connects via USB-C and comes with a 5FT USB-C cable to charge it and connect it to the Switch dock. The 5FT USB-C cable it comes with is one of the only things that's a plus in my book as USB-C cables aren't the cheapest cable to buy and range from $10-$25 dollars. You can also use the 5FT USB-C cable to charge the Switch from a battery pack or almost any USB power plug.
The Pro Controller is a completely new controller and is nothing like the Wii-U Pro Controller in design. With the New Switch Pro Controller, the design takes on the feel of a PlayStation controller and Xbox controller.
The buttons are nice and big on the new Pro controller but they're not too big. The analog stick layout is kind of like a Xbox controller and with the width of the controller, they are a perfect fit for your thumbs.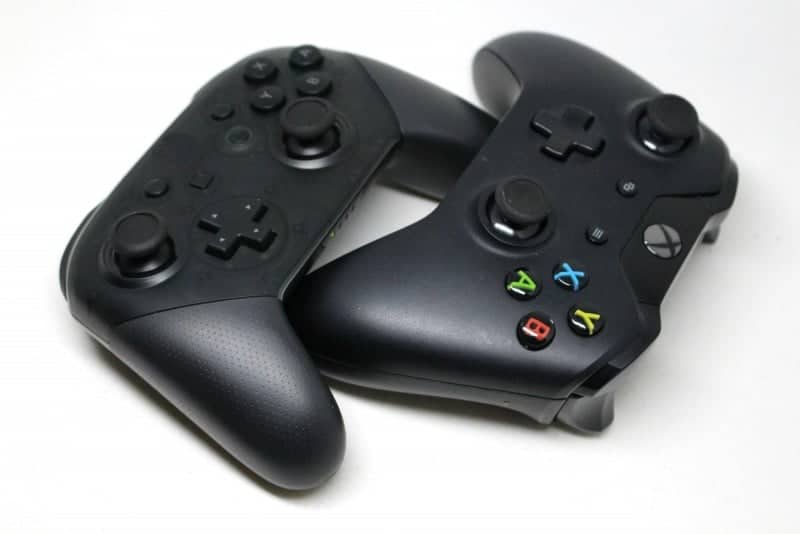 Even the trigger got a little redesign compared to the Wii-U Pro Controller with them being a little longer and bottom triggers have a slight curve in them to make a comfortable fit for your fingers.

I think this might be one of the best-designed controllers Nintendo has put out as it fell great your hands and makes gameplay so much easier than using the Joy-Cons. It also makes it very convenient when docking the Switch as you can just pick up the Pro controller and continue to play your game, instead of having to take off the Joy-cons.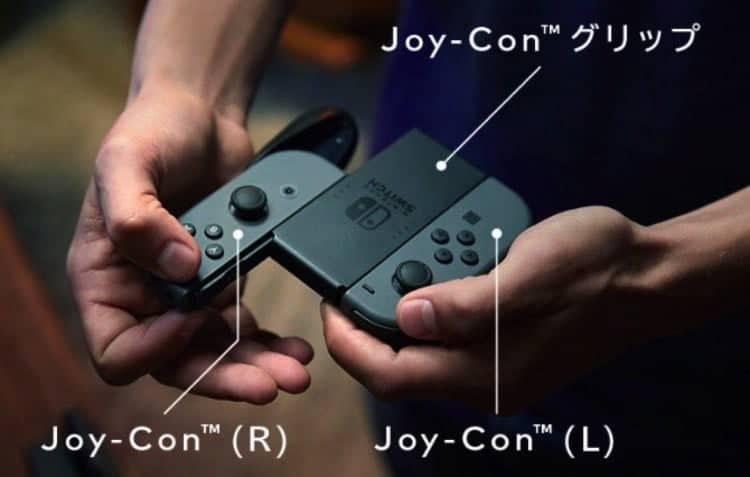 Another good thing about the Pro controller is it also works on the PC or Mac via Bluetooth. I even got it to work the raspberry pi with retro pie via Bluetooth, I couldn't get it to work on Android with an OTG cable but you can use Bluetooth to connect it instead of a cable which makes it even better.
So everything about this controller is great and if you have big hands it's very comfortable to use compare to the Joy-Con. Its must have for the Switch when playing docked especially with upcoming games like Street Fighter and Splatoon 2. The only thing that kills this controller is the price and I don't see a price drop in the future either. We could see other bundles that would include the controller for games like Splatoon 2 but that about it in my opinion.
I would give this controller a 10 out of 10 because the design and functionality but the price kills it for a lot of us as its hard to justify a $70 controller. So I give it a 7 out of 10 and would recommend it to any Switch owner but that price, it gets me every time.