About a month ago The Flow announced that he was able to find a way to use the PSTV USB port to mount games from with VitaShell. As most of us, PSTV owner knows the USB port on the PSTV is kind of useless and is only good for charging or updating the PSTV. Well, today that is all about to change for PSTV owners with FW3.60 as The Flow released his update to VitaShell that includes the ability to use the USB port like it should have been from the get go.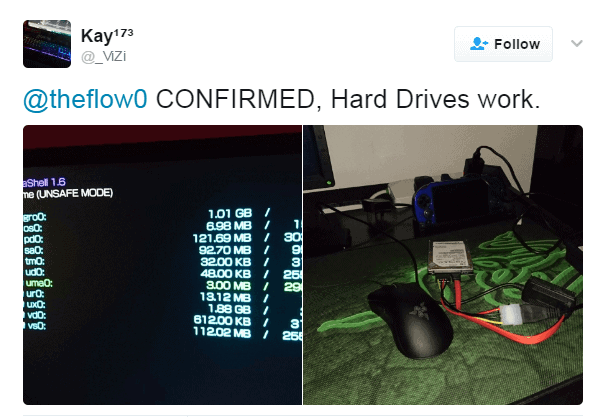 Note that once your USB flash drive is acting as a Memory Card, you can simply install VPKs or transfer your games/apps over CMA.
Update: Changelog 1.61
Fixed database corruption crash by inheriting 'calendar', 'mms' and 'mtp' when mounting USB ux0:.
Fixed bug where insufficient memory dialog appeared on uma0:.
Fixed bug where pressing triangle crashed if the unsafe mode was disabled.
Changelog 1.60
Added ability to mount uma0: and ability to use uma0: as ux0:.
Added ability to mount game card as usb device.
Added possibility to refresh the livearea.
Added scrolling text for long filenames.
Added 'Sort by' option to context menu (R trigger combo removed).
Added 'Electron' theme by Acemad, the winner of the VitaShell theme contest.
Added theme selector.
Improved property dialog animation.
Fixed text editor bugs.
Fixed bug where USB cable wasn't recognized.
Fixed bug where VitaShell left to livearea after deleting the updater.
Removed battery icon in status bar for PSTV.
File statistics are now inherited when copying.
I/O operations speed will now be showed in KB/s.
Made control smoother.