Hackinformer hit the ground running day 2 and 3 here at CES 2017. Here are some of the cool things we saw these past two days. Some warning: we saw some cool things here at CES these last couple days and will have more things to come.
Without further waiting for our CES coverage…
Let's get this party started!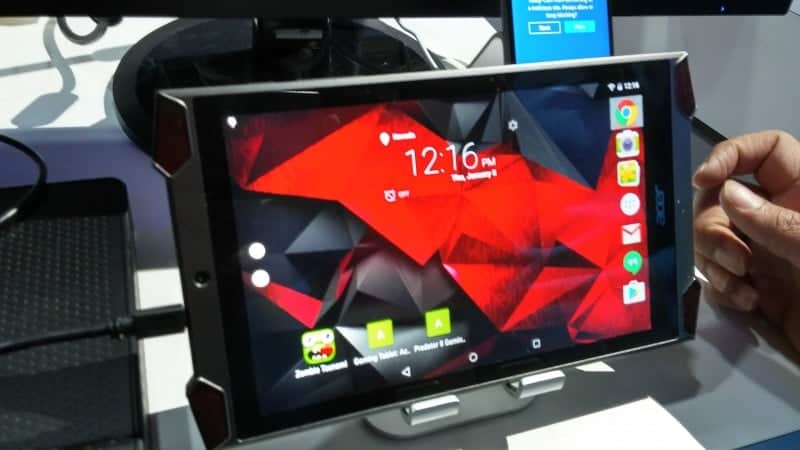 First up we got hands on with the Predator gaming tablet. This was a solid device which actually played some games pretty well. However, after an extended period of time, I would say the Nvidia Shield tablet is a better choice over this one. It is quicker, plays games a bit better, smoother, no bloatware, and a bit cheaper price tag too. However, I would give this one a go anytime if the price was cheaper.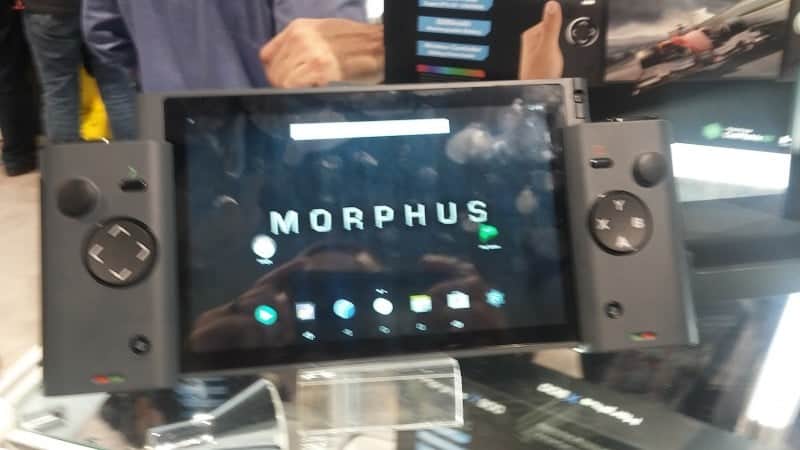 This beauty right here is the Morpheus tablet. It has the same specs as the most recent Nvidia Shield tablet. However, this plays like a dream. At first look, it looks like a Nintendo Switch rip off. However, I can see this being easily better than the Nintendo Switch. You can take the two pads off the tablet and play it wirelessly, you have access to all your steam games, and it feels like second nature when playing it. Words can't really describe the experience we had with it. When it comes out, I can see myself getting one of these.
We got to see the new Power Ranger suit that will be in the movie coming soon. It was actually a pretty good looking suit in person. As for the movie, we finally get to see it in action. Here is to hoping the movie is gonna make it look even better 😉
As always with CES, there are some beautiful cars on the show floor. All of these cars focus on technology and make a big emphasis on it. Some of these have AI features, some just have the stat of the art technology inside them. Regardless, they are very beautiful and I bet they handle like a dream.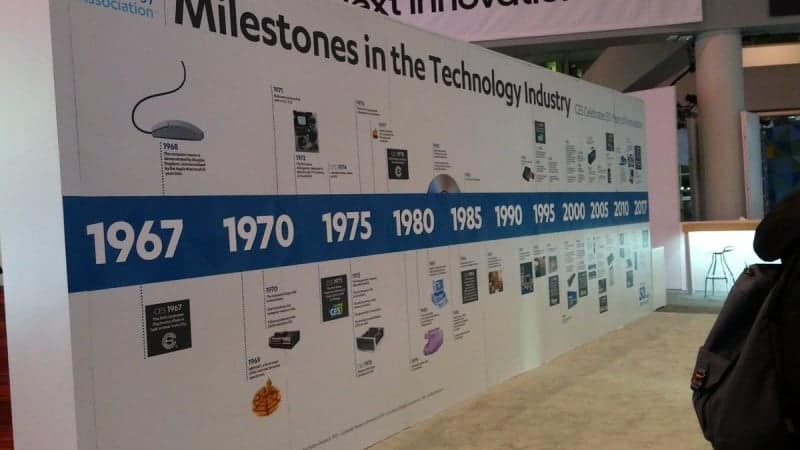 This was interesting to see. We saw the milestones and what revolutionized technology throughout the years on this display. It is amazing how far we have come.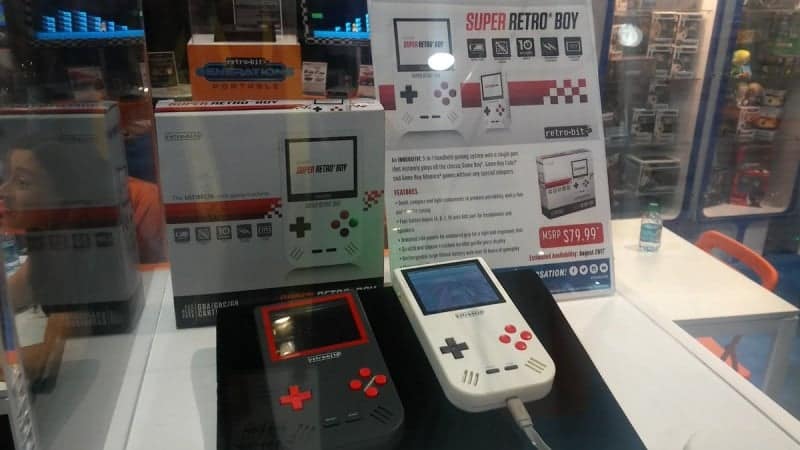 We have a much more in-depth post about this here, but the Super Retro Boy is on our radar. This awesome piece of tech plays GB, GBC, and GBA games, has a beautiful display, an affordable price tag, and wonderful battery life. We will most definitely keep an eye on this device throughout the year.
We saw this pretty cool robot looking device. However, we had no time to actually get hands on with it. It seems you can sit on the device and it simulates something. It also may have other uses. We will try to get to it if we have time as there is much to see still.
The age of tripods for your camera for your camera is coming to an end. The hovering camera will hover to the settings you want it to and take your picture. It can also support some devices to use their own camera while hovering.
While speaking of things that hover, I couldn't help but wonder how did this get in here. I also wonder how they will take it out of here once the show is over. Is this a real helicopter, or is a drone of some type. Hopefully, I gather some info about it.
We got to see some swag boards on the show floor as well. They also had a hoverboard which I mess around with at home from time to time.  They look pretty neat. I am not really a skateboarder, but I wouldn't mind giving it a try.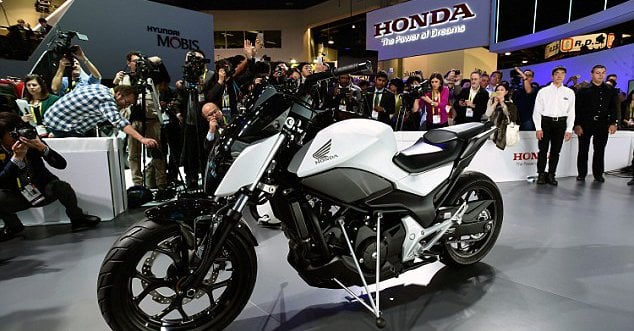 We also covered this in a more in-depth post here, but Honda made the first ever self-balancing motorcycle. This is a good thing for me as I always fear if I ride a motorcycle, I would lose balance and fall. Looks like Honda solved this and added much more to it. I will personally keep my eye on this one.
Possibly the final update on this post (we may have more, and will update as we look through our SD cards and pictures), but we got hands on in one of the best VR devices we saw on the show floor. It works with any Apple and Android phone. The VuVana is a legit VR device I wouldn't mind owning (and I am against the whole VR movement right now, that should say something).
That is it for this update. Today is the last day on the show floor. If you have any requests, be sure to leave a comment below or tweet at our main account @hackinformer and we will do our best to get some coverage on it.
Til next update, Mgs2master2 out!