If you have a PS4 and a PSVita you probably used remote play, once or twice and you might have even bought remote play grips for it.  Joetsu Electronic was the first to offer these type of grips to the public for the 2000 model (slim) and with it being so popular, they even made them for the PSVita 1000 model (phat).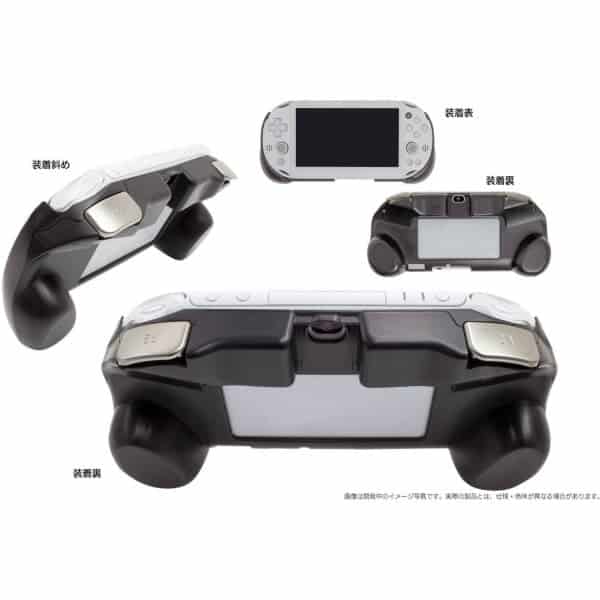 L2/R2 Button Grip Cover for PCH-2000 (Black) Price: US$ 39.99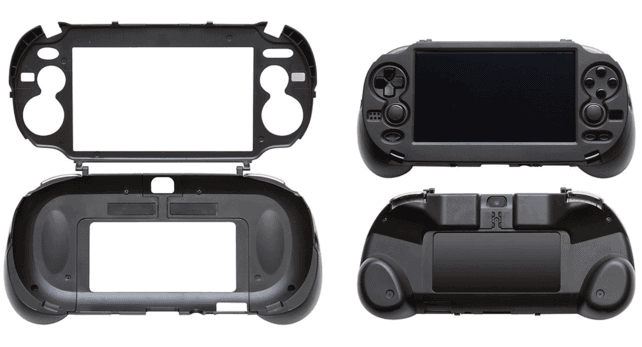 L2/R2 Button Grip Cover for PCH-1000 (Black) Price: US$ 32.99
Now the only problem with this whole concept of using the bottom touch pad is great but there are a lot and I mean a lot of game that, don't use the bottom touch pad like we hope when it comes to remote play. Instead, they use the top touch-pad which can make things even harder to play in my opinion. You can read our review on the 1000 Phat model grips here and 2000 Slim model grip here.
Jecom Electronic has come up with a whole new take on remote play grips by making the buttons on the grips work off the front touch screen. This could open up to having L2/R2 & L3/R3 buttons for some games but for others it lets us have buttons for the games with assigned L2/R2 front touch screen buttons. You can also remove the new front touch button plate and use it like the original ones made for the 200 model (Slim).
"Joetsu Electronic Industry will release a new grip "front back touchpad compatible L2 / R2 button mounted grip cover". For PSVita, this grip corresponds not only to the back but also to the front touch, this one can correspond to the remote play of any PS4 title. This makes it easy to input L2 / R2 even while stick operation is performed. With this one, it supports L2 / R2 input area which is different for each title in remote play.
Removability became easier, as it is the grip comfort of the previous work.
The structure / shape of the L / R button corresponding to the front screen of this product is also applied for patent.
Compatible models: PS Vita (PCH-2000 only)  & will be released on December 24 at 2,980 yen (excluding tax)!" So about $25 Dollars.
As soon as they become available pre-order at Play-Asia.com we will let you know but you can also use the links in the post below to order it via Yahoo Japan.