For Vita owners with small memory cards such as 4/8GB that want to install their game backups can be a big hurdle. Currently installing a game backup VPK requires double the space of the actual VPK. In which case, games such as Persona 4 leaves the 4GB option completely out to dry.
This is where @HaiHakkuIku's VPK Shrink comes into play.  The program is able to use FTP to install your VPKs while using the minimum space possible.  The process is done by isolating the EBOOT from the VPK file and creating a separate folder holding all the other files. These files can then be transferred into the correct install dictionary.
What You Need:
VPK File
Router/Form of network communication
1. Drag you Game.VPK over VPK Shrink to open it
2. Once open you will be given the choice to turn on safe mode for your VPK. (I suggest yes)
3. VPK Shrinker will create 2 files: install_GameID.vpk and a folder with the same GAMEID.  Transfer the install_GameID.vpk to ux0: on your vita using a FTP program.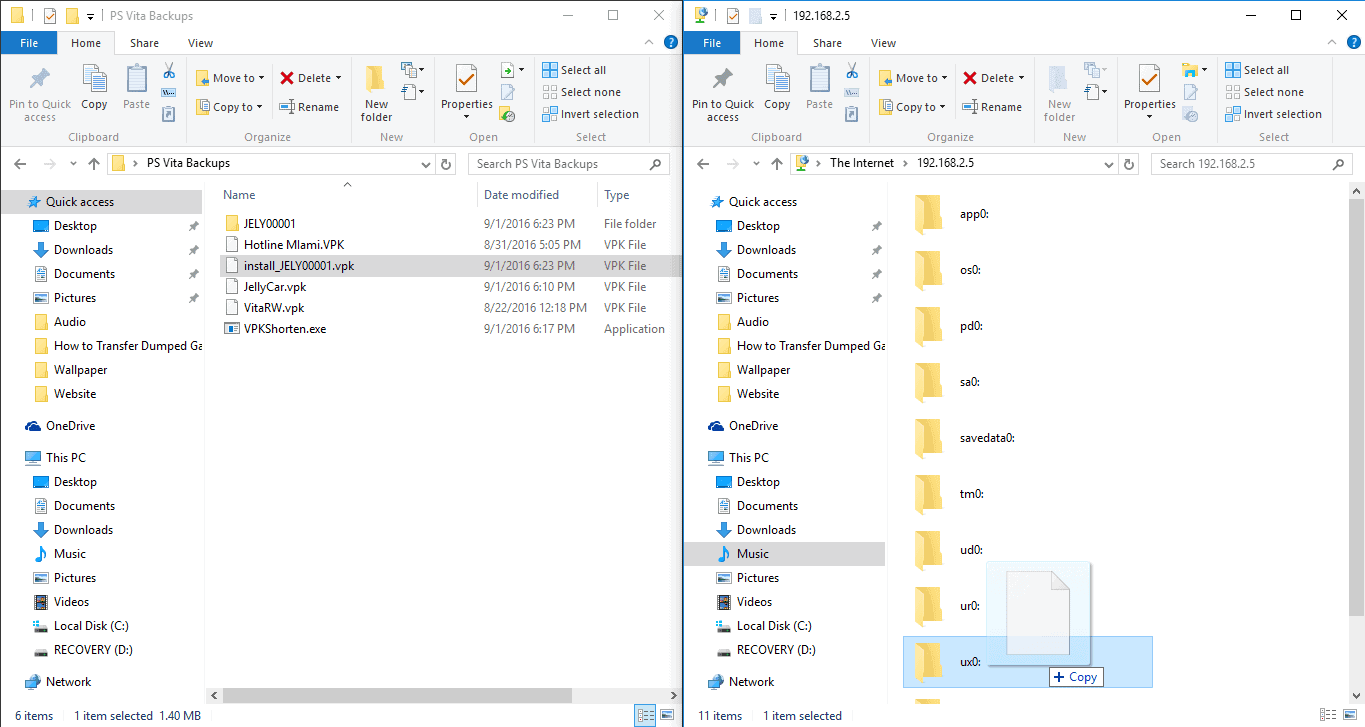 4. Install install_GameID.vpk and then start back up the FTP.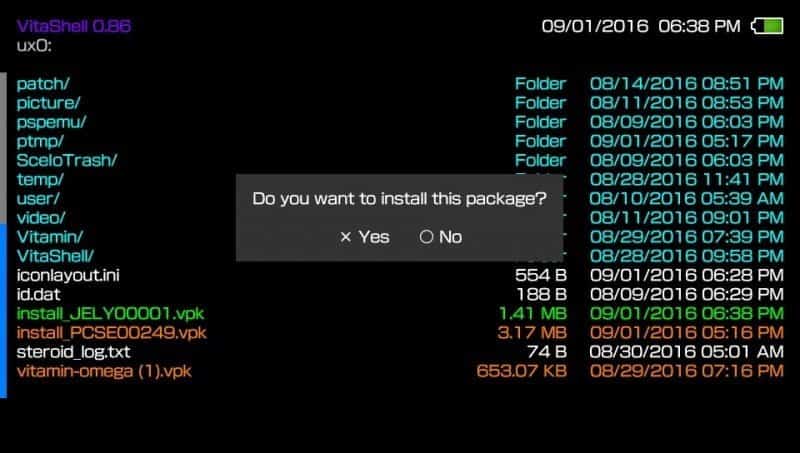 5. Transfer the contents of the GAMEID folder that VPK Shrink made to ux0/app/GAMEID.
6. Start up your game/homebrew and have fun!