Alright, you might have just got a PSTV since they been on sale for $20 at a lot of places or it's just never been used. So I figure I let everyone know that the whitelist hax can be done first before updating & activating it. The best thing is you don't need a PS3 to do this with since it don't need to be activated, you just have to do a few extra steps.  
Now hopefully most you did some research (whitelist hax) and did everything you needed to the PSTV before you hooked it up and logged in to PSN. If you didn't do any research on the PSTV and just hooked it up and updated it to current FW to get it all setup, I'm sorry you can't get the whitelist hax on the PSTV and are stuck with it like it is. So this only works if it's on lower firmware, brand new, never been hooked up, or updated.
If you did a little research, waited to hook it all up, or just never been updated and of course your PSTV has to be on lower FW from 3.52 and below. You can add the whitelist hax before updating & activating it since the email app works without needing the PSTV beeing updated & activated, it just needs your PSN info in it.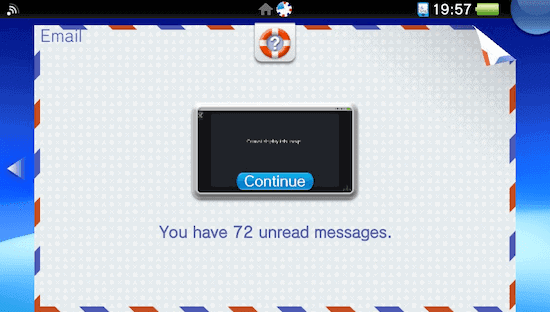 So what you need is a PSTV that's on FW from 3.52 & lower and never been hooked up to PSN or updated. Here is what you do, hook up the PSTV like normal but instead of signing up to PSN with your account in the beginning steps, you are going to pick sign into PSN later and use a trail account. Go through the rest of the steps and then the PSTV will restart with a trail account.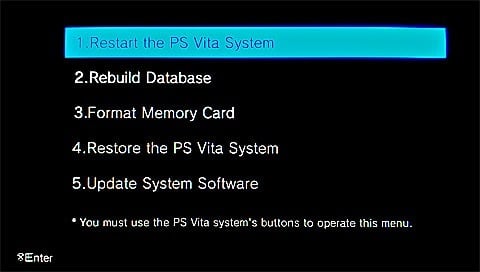 Next, you are going to turn off the PSTV and then put it in safe mode by hooking up the controller with the USB cable, then hold down the PS button + R1 trigger + the power button on the PSTV.  Once it boots into safe mode pick option four and go through the steps but this time you're going to enter in your PSN info and it won't ask you to update.
Now the PSTV as your PSN info in it and it's still not activated or updated, but that's good, there no need to no worry about that. What you going to do now is use the email hax to dump the app.db to add the whitelist hax ver2 to it before you do anything else.
Before you do the email hack its best to use gmx email service to do this with, since gmail is switching how they do things and gmail may not work with your older FW. So just use gmx.com to do this all with. https://www.gmx.com/
Here's how you install the PSTV white list hax ver 2, once you have your email all set up on the PSTV.
Tutorials: How to install the pstv whitelist patch ver2
If you are having the picture show up as an ? instead of a picture icon, you will need to do the email reset trick, so it fixes the ? error.
Tutorials: How to fix question mark bug for mailhax
Once you are done with installing the white list hax ver2, it's best to make a backup of the system with cma or qcma before updating and activating it. Also if you have a PSVita cartridge game like Gravity Rush, for example, you can test it to make sure all of it's working before making a backup and updating it to activated the PSTV. Now if you had a chance to test it or not it still best to back it up to the PC with cma or qcma. Also to avoid it asking you to update the system you are going to use vita update blocker as it works great for the PSTV to talk to the PC and PS3 without updating.
Download: vita update blocker
Tutorials: How to use vita update blocker
Now that everything is done and backed up the way you are going to activate the PSTV is by going into the settings and picking PlayStation Network then pick system activation, go through the steps as it will ask you to update the system, let it do that and it will restart the system.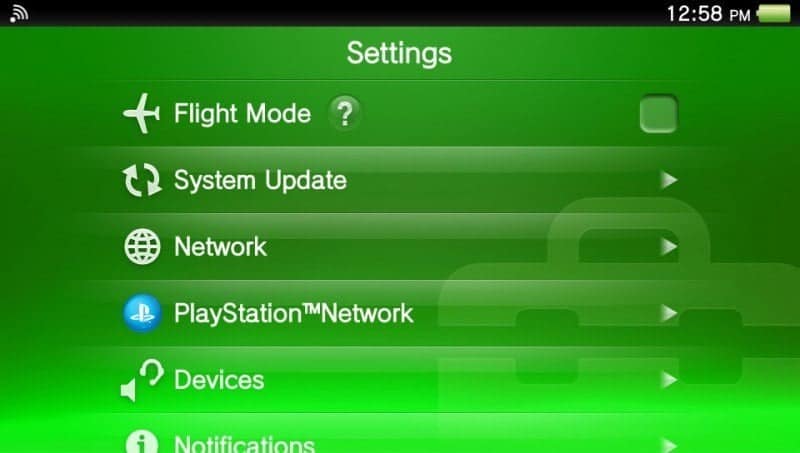 If it doesn't go right back to activation page after updating, just go back to the settings, PlayStation Network, system activation and activate it. That's it your PSTV is activated and update to current FW with the whitelist hax on it.
If you do anything to mess it up you can always fall back on the backup you made before updating and activating. Just reinstall it with cma or qcma and everything will be back to normal with whitelist hack back on the system.
Note: PS3 Remote Play can't survive the update or backup
You should be able to mod the app.db files and also add PS3 remote play to the PSTV while you are adding the whitelist hax to it but this has to be done before you update and activates it.
We also still provide a service for people here that missed out on doing the whitelist hax for there PSTV as whitelist hack still works on FW3.61.