A Nintendo 3DS hacker/developer smea today tweeted that he has been getting reports about Nintendo blocking online play on older firmwares.

People immediately started replying, and it looks like smea's reports were true, because most users indeed can't play online on older firmwares. They can't even access the Friend List:
Additonally, one user reported about another nasty protection implemented by Nintendo: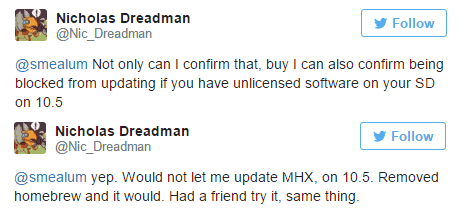 Someone suggested that downgrading the "Friend List" applet might fix the issue, but there haven't been any other comments regarding that:
Still, some users say they have no problems, but the majority has them, so it's probable that Nintendo is blocking online play on older firmwares. There's still more investigation that has to be done, though. Moreover, you can still play online using emunand. We will keep you updated.
Here's what smea thinks about it:
Did you ran into any problems regarding online play/Friend List on older firmwares? Tell us in the comments!