A few days ago I received a package from our friends over at krikzz.com to review the N8 EverDrive for the NES. Now this cartridge is one that you will never take out of the NES again because it can play all your favorite backups (roms) via SD card without very having to take the EverDrive out of the system.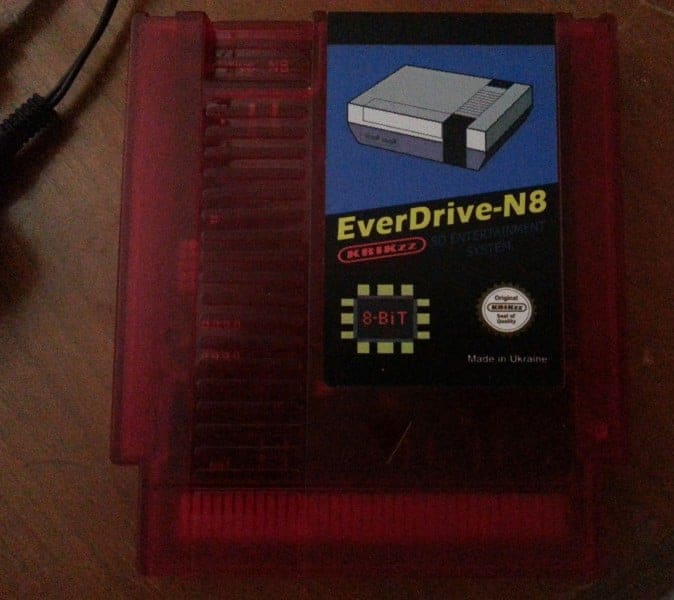 Using the N8 EverDrive is every simple, all you have to do is download the software for it via krikzz.com and load up your backups (roms) to a sd card. Now I did notice if you put too many backups (roms) in the root of the SD card it couldn't see every single game but if you make folders and put your backups (roms) in them it can see them all. I was able to put 659 backups (roms) on the SD card with folders and I know it can hold even more than that.
The user interface is very simple text menu, there's nothing fancy about it and the EverDrive also supports Game Genie cheat codes. Another nice option the EverDrive has is it's able to save your game, how the save state works is it automatically backs up saves to SD card when you power off the system. Then when you power it back on and press A on the controller it will start you up just where you left off in the game you were playing.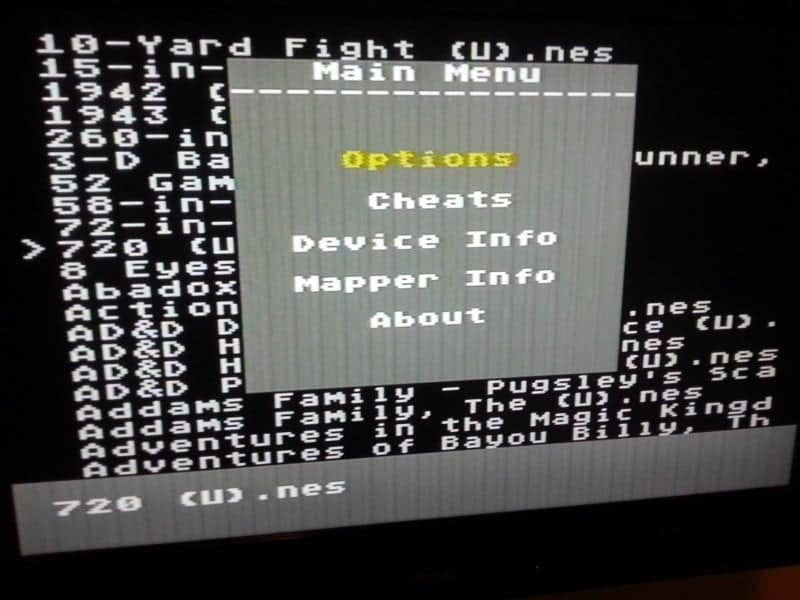 Here is a quick rundown of the N8 EverDrive features and hardware.
EVERDDRIVE-N8 FEATURES:
Famicom, NES, and Twin Famicom systems are supported. Many NES/FC clones supported as well.
Cart supports NES and FDS ROM images.
Automatic disk side swap for FDS.
Expansion audio.**
Save State function
Game Genie cheat code support.
Automatically backup saves to SD card. There is no need to push reset before shutting down the system.
Mapper support can be extended via software updates. As easy as loading new mappers files on SD card.
FAT / FAT16 / FAT32 file system formats are supported.
Supports SD (SD & SDHC) cards up to 32GB.
Quick loading of game files (approx. 4-8 seconds).
USB port for home-brew and mappers development
EVERDDRIVE-N8 HARDWARE:
Powerful Cyclone II FPGA.
2 x 512Kbyte SRAM for PRG and CHR data.
128Kbyte battery backed memory. It writes save data to SD.
Max II CPLD to handle FPGA reconfiguration, BIOS, SD and USB interfaces.
1Mbyte flash BIOS.
Voltage shift buffers on PPU and CPU bus for matching levels between 5v NES bus and 3.3 EverDrive bus. Far better than simple resistor buffers at reducing noise and power consumption.