A surprise announcement shrouded in the best sort of gaming industry mystery, during E3 2015, a title known as Nier New Project was revealed during the Square Enix panel. While the uninitiated can only remember the pale visage of a grinning moon mask, die-hard Drakengaard fans instantly knew what was coming: a new PlayStation 4 exclusive title set in the Nier universe, and a follow up to the original. 
After much media silence, at Paris Game Week, we've now a new trailer of Nier: Automata, finally in action!
Players will be controlling multiple characters through frenetic gameplay, with the signature combat of PlatinumGames (game title) and new playable characters will be unlocked via multiple story routes and play throughs.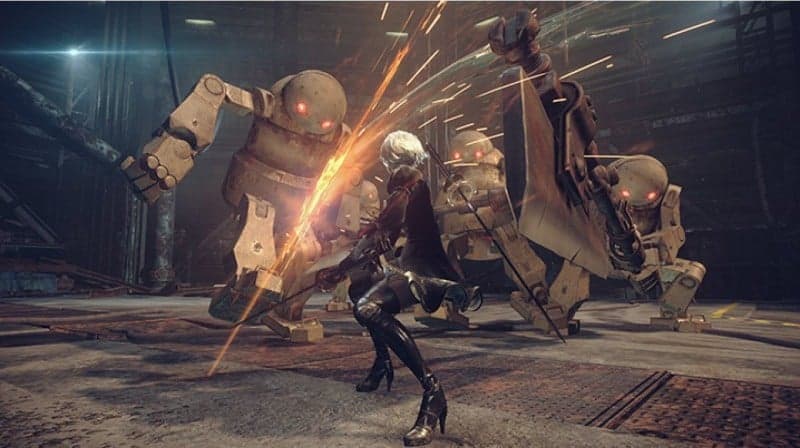 Despite the focus on action, in order to keep NiER: Automata in line the previous title original, role-playing elements will be a prevalent mechanic, as well as the incorporation of long range and melee combat reminiscent of the previous titles; all will be displayed at 60 FPS, making for a surreal experience in one of the most unique post-apocalyptic worlds in gaming.
More importantly, the story will be fleshed out in a way so that newcomers with no previous knowledge of NiER can enjoy, and for the fans, the directors have hinted that the ending will be satisfying… #NoSpoilersFromUs
As this title gets more news, we will be sure to keep everyone updated – we look forward to more news too!
Pre-order: NiER:Automata (JP)
US pre-order coming soon.