No matter what happens, we'll make it through with my protag ruleset!"
Be ready for the localized Nep Nep action RPG~ Megadimension Neptunia VII is the first PS4 entry in the Hyperdimension Neptunia series and it is in the process of localization! This title is scheduled to be released in US and EU in early 2016; as well, it also has a Chinese subtitle version slated for December 3 this year.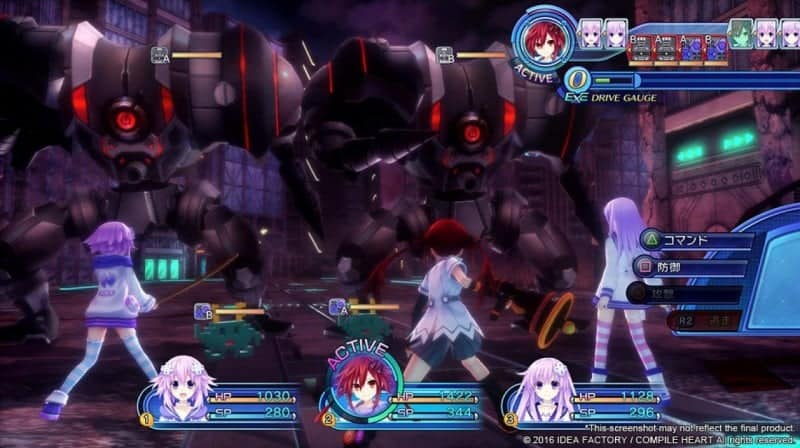 World Gamindustri enters into a season called CPU Shift Period; unpleasant rumors about the replacement of new leaders are all over the land, the ruling of Neptune and the others are in danger. At this critical moment, Neptune and her sister Nepgear suddenly disappear.
When they wake up, they find themselves in a divergent world known as Zero Dimension, where they meet the last CPU -Uzume Tennouboshi who is in the middle of a fierce battle against an evil named Dark CPU. The only way to help this world from being destroyed is to join efforts with Uzume and defeat Dark CPU! Neptune's new adventure in the world of Platform Zero begins…
This time, players will experience three amazing stories across Zero Dimension, Hyper Dimension and Heart Dimension; besides main CPUs Neptune (Purple Heart), Noire (Black Heart), Blanc (White Heart), Vert (Green Heart) and their lovely sisters, new characters will also show up in this title.
As well, lots of new features will also be seen in the battle system and mini-game database! Until now, revealed new battle modes include Parts Break – used to split enemies during battle, NEXT mode – provides new costumes and abilities for each CPU. Confirmed dungeon mini-game includes Spelunker! Keep tuned for more details~
PS4 [RPG] Release Date: Early 2016 [US/EU]; December 3, 2015 [ASIA]
*Pre-orders for EU version will be accepted soon!
---