W3D is ready and you can Pre order now!! The ultimate smart phone that gives you the complete control over Gaming! We haven't seen this kind of ability since the Sony released the Xperia Play or the Nokias QD n Gage. Though the phones were a complete miss, people still got them in order to hack and play roms. Lately, cell phones have been releasing a series of gaming pads for cell phones. Along those competitors have been Moga, Nyko and Amazon. Yet the past two years Sony has released the Xperia Series yet again and this time these phones could connect to your PS3 and PS4 phones. Still, the un comfortability of holding up your phone to play street fighter 3rd strike is just very frustrating. But here's a product that gives you an all in one. Lets not forget about the Modded PS4 remote play app for all Android devices, so the W3D is defiantly going to have everything you need as its the ultimate gaming smart phone.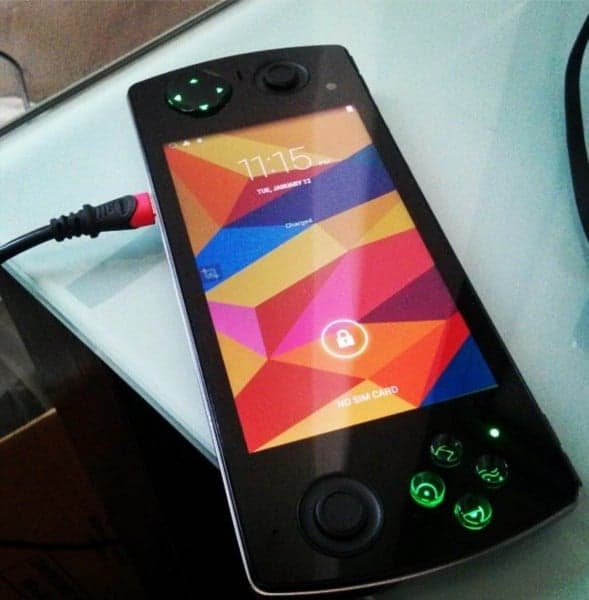 specs:
Now the specs are above amazing! It's an old idea with merged tech, ahead of its time.
By this, you could say Snail Games W3D is the steam punk phone we've been waiting for!
GLASSES FREE 3D: yeah, that's right! Like the Nintendo 3DS, this phone follows your eyes and sets the tone right for inner 3D graphics feature. parallax barrier autostereoscopy combined with eye tracking technology is used lighter and smoother than first and second gen 3DS handheld consoles.
2.2 ghz Octi core Processor (tell me we ain't ready for a ps2 emulator yet)
5.5 LCD Screen
16 GB of Flash RAM and 2 GB of system RAM (expandable to a 64 and by 2016 a 125gb)
Fully Unlocked CDMA and GSM (dual SIM cards) imagine having your same specs as before when calling? International use and your favorite career. (Can you imagine straight talk unlimited)
The W3D also has dual USB ports for charging while exporting
Battery: 4200 mAh ( yes, tablet battery inside your phone, giving you maximum time like never before)
The W3D comes with stereo speakers and is built on the Android 4.4 with a 5 Mega Pixel front camera and a 13 Mega Pixel rear camera.
As I spoke to Snail Games earlier today, not only have they moved it up from January 1st 2016. It will be available September 29th 2015.
What else does it got you say? Well good thing I've been good this year and this isn't coming out for Christmas so let's be naughty!! It's got a full assortment of face buttons, dual analog joysticks, control pad, and dual shoulder triggers on both sides. These buttons are handled by macro controls so you can map EM to your sweetest desires. Not only that, you don't loose your touch button features! How can you go wrong? It runs currently on android 4.4 and Lolipop.
To pre order, click the following link below.
http://www.amazon.com/Snail-Mobile-Gaming-Cell-Phone-Unlocked