I for one have been waiting quite a long time to see the Attack on Titan 3DS game make it to the states. Well, we finally have a release date for the U.S. and it's SOON! From what I've read it will be hitting the stores May 12th which by my calendar will be Tuesday!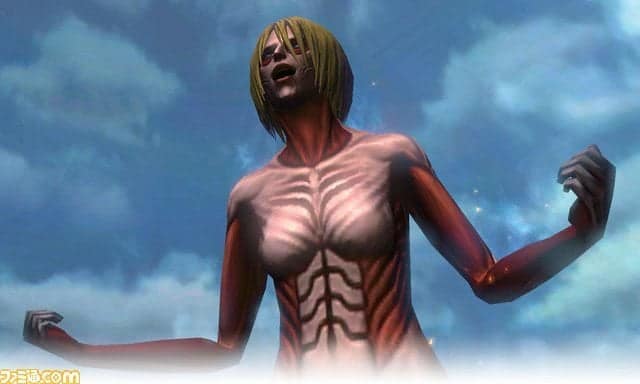 In Europe there seems to be a copyright issue so instead of Attack on Titan, the game will be called "SHINGEKI NO KYOJIN: Humanity in Chains" which I have to admit sounds pretty cool.
There has been no release date mentioned for the EU region but I can't imagine it being too far off. Here is a link to the US trailer that was released along with the launch date. CLICK HERE TO VIEW TRAILER!
Now, for what I am most excited about. There is a PS4 game set to come sometime in the future. This is big news as I currently don't have a 3DS. I do, however, have a PS4 so I can't wait to see this hit the PS4! The graphics and gameplay will be amazing!! Here is a link to subscribe to the newsletter if you want updates on the PS4 version! Happy Gaming!!  CLICK HERE FOR PS4 NEWSLETTER!