How many times have you played a game and had that music stuck in your head all day at work, school, or in the line at the store. Lets face it, a game is nothing without a good soundtrack behind all the action. So I started talking with people while I was out and asked what would be on there list of the best game soundtracks? and this got a lot of talking going and I started to see that my list would be huge so I decided to come up with 15 that I felt had that something that stuck out and made you want to play more to hear the rest. I hope it will encourage you to talk to us here and with your friends to find out what would be on your list.
1) Chrono Trigger
SNES (1995)
Composers: Yasunori Mitsuda, Nobuo Uematsu, and Uematsu and Noriko Matsueda.
The original soundtrack has been hailed as one of the best video game soundtracks ever made, and the Original Sound Version album met with similar applause. The reception for the other albums has been mixed, with the releases finding both fans and detractors among reviewers. Songs from the soundtrack have been played at various orchestral concerts such as the personal arrangements by Mitsuda for the Play! A Video Game Symphony concert series. Chrono Cross music has also been extensively remixed by fans, and such remixes have been included in both official and unofficial albums.

2) Kingdom Hearts
PS2 (2002)
Composer: Yoko Shimomura
The music of the Kingdom Hearts video game series was composed by Yoko Shimomura with orchestral music arranged by Kaoru Wada. The original soundtracks of the games have been released on three albums and a fourth compilation album. The soundtracks to the Kingdom Hearts games feature several musical pieces from both Disney films and Final Fantasy games, including such pieces as "Mickey Mouse Club March" by Jimmie Dodd, "This Is Halloween" by Danny Elfman, and "One-Winged Angel" by Nobuo Uematsu. They also feature several vocal songs, the most notable being the two main theme songs, "Hikari" and "Passion". The two themes were written and performed by Japanese American pop star Hikaru Utada. "Hikari" and "Passion" were originally in Japanese, but English versions were also produced, titled "Simple and Clean" and "Sanctuary", respectively.

3) Parasite Eve
(PS1, 1998)
Composer: Yoko Shimomura
Yoko Shimomura composed the game's soundtrack including the main theme, "Primal Eyes". The ending vocal song "Somnia Memorias" is performed by Shani Rigsbee. The score met with great critical acclaim. It is known as one of her more original soundtracks, using influences from both opera and electronica. Shimomura states that she tried to compose "inorganic" music for the game, what she describes as "something unique" for the game's developer. A separate Parasite Eve Remixes album was also released, containing 10 tracks remixed from the original game by various artists. The idea for the work came from a simple suggestion to Shimomura that the game's music be remixed rather than rearranged. "Somnia Memorias" was also included on the Square Vocal Collection in 2001.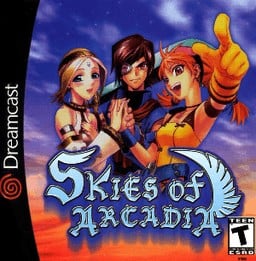 4) Skies of Arcadia
Composers: Yutaka Minobe and Tatsuyuki Maeda
(Dreamcast, 2000)
On October 5, 2000, the game's musical soundtrack was released on CD as a double album. Composed by Yutaka Minobe and Tatsuyuki Maeda, it features 67 original tracks from the game and has a runtime of over two hours and twenty minutes. The album is named after the Japanese version of the game, Eternal Arcadia. Five tracks from the game (Clara's Theme, De Loco's Theme, Dark Rift music, Blue Moon Crystal tune, and the post-destruction Nasr theme) are omitted from the official soundtrack release. A small number of copies were imported into the US.
5) Crash Bandicoot
Composer: Josh Mancell
(PS1, 1996)
Numerous composers have contributed music to the Crash Bandicoot series. Mutato Muzika and Josh Mancell were responsible for the music of the first four games. After the fourth game, numerous other composers were responsible for the music in other games. Steve Duckworth composed music for Crash Bash, Swallow Studios for The Wrath of Cortex, Ashif Hakik and Todd Masten for Crash Nitro Kart and Spiralmouth for Twinsanity. The music for Tag Team Racing was composed by both Spiralmouth and Marc Baril, while Crash of the Titans and Mind Over Mutant were composed by Baril alone.
6) The Legend of Zelda: A Link to the Past
Composer: Koji Kondo
(SNES, 1991)
The score to A Link to the Past was composed by Koji Kondo. The overworld theme of The Legend of Zelda ("Hyrule Overture") returns in A Link to the Past, redone in S-SMP style. The theme is also featured in "Light World Overworld" and in "End Credits". A Link to the Past helped to establish the musical core of the Zelda series. While the first game originated the "Hyrule Overture", many recurring motifs of the Zelda scores come from A Link to the Past, including "Zelda's Lullaby" (Princess Zelda's Theme), "Ganondorf's Theme", "Hyrule Castle" (Royal Family Theme), "Kakariko Village" and "Select Screen/Fairy Cave" (though "Select Screen/Fairy Cave" technically made its debut in as the World 3 Map Theme from Super Mario Bros. 3). These themes have been used in subsequent The Legend of Zelda games. A soundtrack to Kamigami no Triforce, entitled The Legend of Zelda: Sound and Drama, was released in Japan. Disc one is 44 minutes long and features rearranged versions of a selection of the game's themes, along with a bonus drama track. Disc two is 54 minutes of the original arrangements for the game and those of the original NES game, The Legend of Zelda.
7) Shadow Of The Colossus
Composer: Ko Otani
(PS2, 2005)
While the game has an extensive orchestral soundtrack, the music is only heard during cut scenes and colossus encounters, while time spent at the Shrine of Worship and traversing the landscape is silent save for the sounds made by the protagonist, his horse and their surroundings. The open nature of the game world and lack of life, coupled with this limited use of music, aids in establishing an atmosphere of solitude, similar to that of Ico.
On December 7, 2005, a soundtrack album containing music from the game was released only in Japan, titled Wander and the Colossus Original Soundtrack: Roar of the Earth There are currently no announced plans to release the album in other territories.
//
8) Tetris
Composer: Hirokazu Tanaka
(Game Boy, 1989)
Music A in version 1.1 of the Game Boy edition of Tetris has become very widely known, to the point that Level 20 in Tetris DS is based on this Game Boy version of Tetris and uses that theme. It is an instrumental arrangement of a Russian folk tune called "Korobeiniki" (the most widely used of several Romanized spellings), which has been covered by UK dance band Doctor Spin, US alternative rock band Ozma, Tokyo Ska Paradise Orchestra, Basshunter the Swedish Eurodance DJ, Doctor P, and the German techno group Scooter on their 2007 album Jumping All Over the World. It was also sampled in "21 Concepts" by MC Lars. Music A and B are also remixed and arranged for Super Smash Bros. Brawl, and can be selected for the stage "Luigi's Mansion", as well as being used in custom stages. The song has also been remixed for two dance games, under the name "Pumptris Quattro" in Pump It Up NX2 and "Happy-hopper" in Dance Maniax 2nd Mix. Ronan Murray has recorded an arrangement of the tune for pipe organ. A remix was also made by the Hip-hop group Decav5. The A theme was adapted by Australian jazz/folk group Flap!, with original lyrics added, on their debut album Flap!.
Music B in the Game Boy version is likely by Hirokazu Tanaka.[citation needed] Music C in the Game Boy version is an arrangement of Johann Sebastian Bach's French Suite No. 3 In B Minor, BWV 814, IV. Menuett – Trio.
A 6.06 minute concert version has been composed by Nikolai Aleeksevich Nekrasov.
9) Final Fantasy X
Composers: Nobuo Uematsu, Masashi Hamauzu, Junya Nakano
(PS2, 2001)
The original soundtrack spanned 91 tracks on four discs. It was first released in Japan on August 1, 2001, by DigiCube, and was re-released on May 10, 2004, by Square Enix. In 2002, Tokyopop released a version of Final Fantasy X Original Soundtrack in North America entitled Final Fantasy X Official Soundtrack, which contained 17 tracks from the original album on a single disc. Other related CDs include feel/Go dream: Yuna & Tidus which, released in Japan by DigiCube on October 11, 2001, featured tracks based on Tidus' and Yuna's characters. Piano Collections Final Fantasy X, another collection of music from the game, and Final Fantasy X Vocal Collection, a compilations of exclusive character dialogues and songs were both in Japan in 2002.
10) Katamari Damacy
Composers: Yuu Miyake, Asuka Sakai, Akitaka Tohyama, Hideki Tobeta, Yoshihito Yano, Yuri Misumi
(PS2, 2004)
The music in Katamari Damacy was widely hailed as imaginative and original (winning both IGN's and GameSpot's "Soundtrack of the Year 2004" awards), and was considered one of the game's best features. The soundtrack was released in Japan as Katamari Fortissimo Damacy. Its eclectic composition featured elements of traditional electronic video game music, as well as heavy jazz and samba influences (Shibuya-kei). Most of the tracks were composed by Yuu Miyake, and many feature vocals from popular J-pop singers, such as Yui Asaka from the Sukeban Deka 3 TV series, and anime voice actors, including Nobue Matsubara and Ado Mizumori. One track is sung and written by Charlie Kosei, composer of the Lupin III soundtrack.
11 ) Secret of Mana
Composer: Hiroki Kikuta
(SNES, 1993)
The score for Secret of Mana was composed by Hiroki Kikuta. Kenji Ito, who had composed the soundtrack for Final Fantasy Adventure, was originally slated for the project. He was replaced with Kikuta when Ito was forced to drop Secret of Mana due to other demands on his time, such as the soundtrack to Romancing SaGa. It was Kikuta's first video game score. Despite difficulties in dealing with the hardware limitations of the SNES, Kikuta tried to express in the music two "contrasting styles" to create an original score which would be neither pop music nor standard game music. Kikuta worked on the music mostly by himself, spending nearly 24 hours a day in his office, alternating between composing and editing to create a soundtrack that would be, according to him, "immersive" and "three-dimensional".[36] Rather than having sound engineers create the samples of instruments like most game music composers of the time, Kikuta made his own samples that matched the hardware capabilities of the SNES. These custom samples allowed him to know exactly how each piece would sound on the system's hardware, so he did not have to worry about differences between the original composition and the SNES. Kikuta said in 2001 that he considered the score for Secret of Mana his favorite creation.
12) Castlevania: Symphony of the Night
Composer: Michiru Yamane
(PS1, 1997)
The music used in Castlevania: Symphony of the Night was composed by Michiru Yamane. The soundtrack contains elements from music genres classical, techno, gothic rock, new age, jazz, and subgenres of metal – including thrash metal and black metal. "I Am the Wind", a vocal ending theme written by Rika Muranaka and Tony Haynes, and performed by Cynthia Harrell, is played during the credits.
The soundtrack contains a remixes of pieces from Castlevania: Rondo of Blood, particularly "Dance of Illusions" – the music that plays during the final boss in Rondo of Blood. There is also "Blood Relations", a variation of the piece heard in the first stage in Rondo of Blood, "Bloodlines".
The original PlayStation version of the game contains an arranged version of the tune "Dracula's Castle" called "Alucard's Vengeance", which can be played on an audio CD player.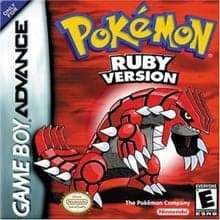 13) Pokémon Ruby and Sapphire
Composers: Junichi Masuda, Go Ichinose and Morikazu Aoki
(GBA, 2002)
The music, composed by Junichi Masuda, Go Ichinose and Morikazu Aoki, is completely instrumental except for two tracks with vocals, "Trick Master" and "Slateport City". The soundtrack of the game was released under the Mediafactory label in Japan on April 26, 2003; the album reached #297 on the Oricon charts and charted for one week. Junichi Masuda wrote only battle tunes, Go Ichinose wrote most of the town, route, fanfare & 'Spotted' tunes, whereas Morichi Aoki did the remainder.
14) Metal Gear Solid 3: Snake Eater
Composers: Harry Gregson-Williams, Norihiko Hibino
(PS2, 2004)
The musical score of Snake Eater was composed by Harry Gregson-Williams and Norihiko Hibino, who provided material for both cut scenes and the game itself. Hibino wrote the game's opening theme, "Snake Eater", a distinctly Bond-like vocal track which also appears in the game proper, as performed by Cynthia Harrell. Composer and lyricist Rika Muranaka provides a song called "Don't Be Afraid" which is played during the ending for the game. The song is performed by Elisa Fiorillo.
In a break from tradition, one of the ending themes of the game is not an in-house production, but Starsailor's "Way To Fall". Hideo Kojima later revealed in his blog that he originally wanted to use "Space Oddity" and "Ashes to Ashes" (by David Bowie) for the ending themes because of the space development theme of the game, but during the game's development that theme lost its significance. One of his colleagues then advised him to listen to Stellastarr*, but Kojima heard Starsailor. He liked the song "Way To Fall" and chose it as an ending theme.
15 ) Super Mario Galaxy
Composers: Mahito Yokota, Koji Kondo
(Wii, 2007)
During development, Mahito Yokota, who was in charge of the musical direction, originally wanted Super Mario Galaxy to have a Latin American style of music and even had 28 tracks in that style completed for the game. The reason for this was that Latin American percussion instruments had been used in previous Mario games, such as steelpans, bongo drums, and congas. For Super Mario Galaxy‍ '​s theme, Yokota used Latin American instruments and a synthesizer to create science fiction sounds. The composition was approved by Yoshiaki Koizumi, the game's designer, but when he presented it to Koji Kondo, he told him that his composition was no good. According to Yokota, he always had an image that Mario was for children, causing him to create cute music that would appeal to children. Three months later, Yokota presented three different styles of music to Shigeru Miyamoto. One piece had an orchestral sound, one was a mix of orchestral music and pop music, and the last was pop music. Miyamoto chose the orchestral piece, which was written by Kondo. From then on, the game's soundtrack was composed for a 50-player symphony orchestra. Kondo composed four pieces for the game ("Egg Planet", which plays in the Good Egg Galaxy, and the three "Rosalina in the Observatory" pieces, which play in the Comet Observatory at different points within the game), while Yokota composed the rest. The composers asked the orchestra to play at different tempos in order to perfectly synchronize with the rest of Mario's movement. They also stated that even the sound effects fit into the musical score if the player listens carefully.
Thanks for reading and i hope you found a few you like on the list and a few you may want to look for. As always feel free to comment below and you can follow me on twitter @riddle43 have an awesome day!