There is a look at the big epic Change log for TN-V4.
* Added high memory support for FW 2.1X ONLY.
* Added option in recovery menu to appy all PS Vita registries (Registry hacks ->). (These registries will be applied: PSN, language, button assign, password lock, date, adhoc, wifi)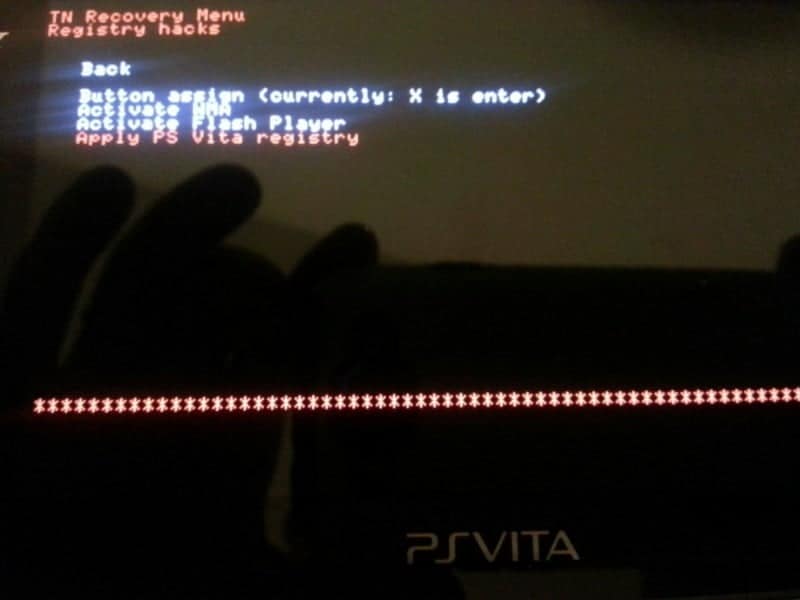 * Added automatic recovery boot at first use.
* Added 'Fix exploit savedata' option. (With this enabled, you can play the exploit game. The first 2 letters of the savedata folder will be replaced with 'TN') * Added possibility to hide the exploit game in XMB.

* Added ISO category support for GCLite.
* Added possibility to change HOME and NOTE combo buttons (Advanced -> Advanced configuration ->). (If no buttons are choosen, you can HOLD the Livearea button (the blue PlayStation button) to simulate the HOME button) * Added patch to enable 6.60 kernel modules decryption.
* Fixed CPU underclock.
* Fixed infinite bluescreen error.
* Fixed lots of Sony's msfs driver bugs.
* Fixed all bugs made in TN-V3.
* Fixed original pscode region determination.
* Fixed bug that did not allow you to go to the Livearea screen.
* Fixed bug where HOME button was simulated, when you opened the Vita OSK.
* Dummied Temperature and Volt power functions to avoid long negative strings. * Improved ISO cache core.
* Improved 'Install Addon' feature. This option is now removed from recovery menu and is always enabled.
* Removed semaphore wait in flash0 emulation. This enhances the reading speed of flash0 files (most noticable in Theme Settings).
* Made some cosmetic changes in VSH Menu and recovery menu and added possibility to change the color of these menus.

This is the big epic changelog. Now TN-V4 is ready for release and can't find any other real bugs. This is going to be the best version yet that total noob has released.
Now if your on lower firmware like 2.02 or 2.12 and really like homebrew, emulator and etc..then I would stay on lower firmware. I have noticed things like Nintendo 64,Cps2, and neo-geo run smoother with the high memory mod.
At the same time about every emulator I've thrown at both firmwares seem to be running just fine. So if you do want to update to a later firmware it would be ok to do so. Since TN-V4 is working great on 3.00 and lower. So be patient the release is coming very soon.
Sorry about the article earlier, just didn't have time to put in pictures or my to bits.