Qwikrazor has done it again and this time it's one of the most useful plug-ins you could have for TN-V on FW3.50/3.51./3.52/3.55. This plug-in allows TN-V to look in the VHBL folder instead of the game folder and it also can play Eboot.pbp, Fboot.pbp, Vboots.pbp, and even Wmenu.bin files.
This plug-in is every simple to setup, just add the to your folder in MS0: called seplugins or make a folder called seplugins. Then you are going to add this file to it game2vhbl.prx and make a vsh.txt file if you don't have one already made in your seplugins folder. I will include the vsh.txt file in one of the downloads.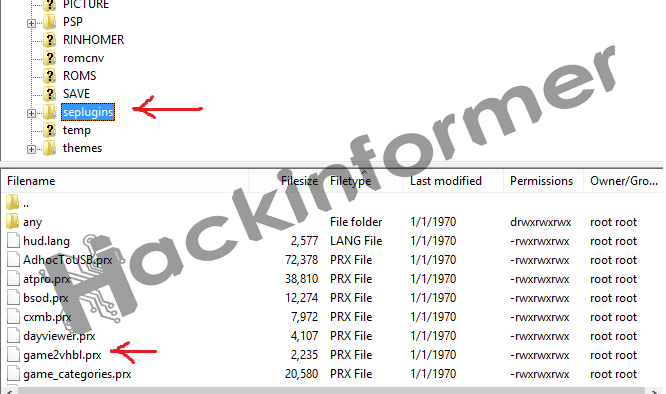 Once you have added the files to the seplugins folder now it's time to turn it on by going into the vsh setting in TN-V by hitting select, or going into the recovery menu.
Now just restart vsh and your homebrew or emulators will appear. All of them will work even if they are Fboots, Eboots, Vboots or Wmenu.bin. When you use this plug-in your ISO/CSO files will disappear but they are still here. So if you want to play your ISO/CSO just turn off the game2vhbl plugin and restart the vsh and they will appear.
Let's not forget to thank qwikrazor87 as this wouldn't be possible, to enjoy these easy to use bubbles and plug-ins. You can donate to him via pay pals here www.paypal.com every little bit show how much we enjoy his work.
Download: game2vhbl
Mirror: includes vsh.text file game2vhbl
UPDATE:
Version 2 should fix the corrupt homebrew issue.
Download: game2vhbl V2
Mirror: includes vsh.text file game2vhbl