Escaping from a terrible situation, Shunya arrives at a foreign land. With only a clue from her father about what to do next, Shunya sets forth on this journey. After a faithful encounter, Shunya and Oshtor set out on a journey. On this journey, no one knows what to expect. Let's look at their journey together in our review of Monochrome Mobius: Rights and Wrongs Forgotten.
Monochrome Mobius: Rights and Wrongs Forgotten
Game Details
 Platform(s):

PS4™, PS5™ (Retail & Digital)

 Release Date(s):

September 5, 2023 (NA – retail, digital), September 8, 2023 (EU – retail, digital)

Genre: RPG

Publisher: NIS America, Inc.

Developer: AQUAPLUS

Audio Languages: Japanese

Text Languages: English
*Special Thanks to NISA America for providing a review key*
Intro/Story: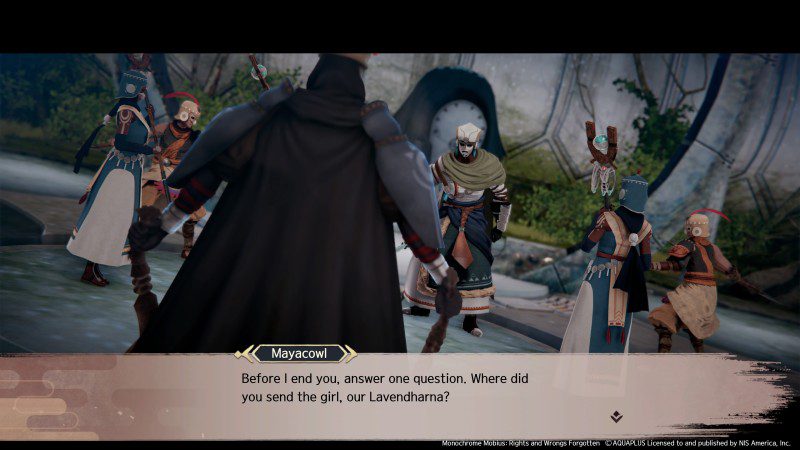 From the official website:
Ennakamuy, a vassal state on the frontiers of imperial Yamato, is home to a young man who lives with his mother and little sister. One day, while this man is investigating a minor matter at the local lord's behest, he encounters a mysterious girl. She tells him something unbelievable. That his father, thought to be dead, is actually still very much alive. In search of the truth, he decides to leave his home and head for Arva Shulan,

a mysterious country that does not exist on any map.

He surpasses one obstacle after another to retrace his father's footsteps. Along the way, he meets up with like-minded companions to share in his hardships, happiness, setbacks, and partings. As fate would have it, the man finds himself being slowly swept into the middle of a critical turning point in history. This is the story of a man who will be sung about in legends.
Monochrome Mobius tells a story of discovery, mystery, and family. The player will discover all of these and much more during the journey. All of this is wrapped up in a nicely told narrative with good pacing. Monochrome Mobius takes the players on a journey they will not forget. Granted there are some obvious tropes in the game, but they are done pretty well, so they really are not an issue.
During the adventure, players will encounter a colorful cast of characters and some are really well-written. When they join the party, players will grow with them and learn what they are all about. One is to ask, with a pretty good story that is well written, how does it play? Let's take a look at the gameplay.
Gameplay:
Monochrome Mobius provides a tutorial when new mechanics are introduced. Players will learn that the game is turned-based combat, which is rather easy. There are some unique mechanics as well, which provide an edge in battle. As players continue their journey in Monochrome Mobius, they will discover different strengths in battle and go from there. it is an interesting mix-up to the traditional turn-based battle formula.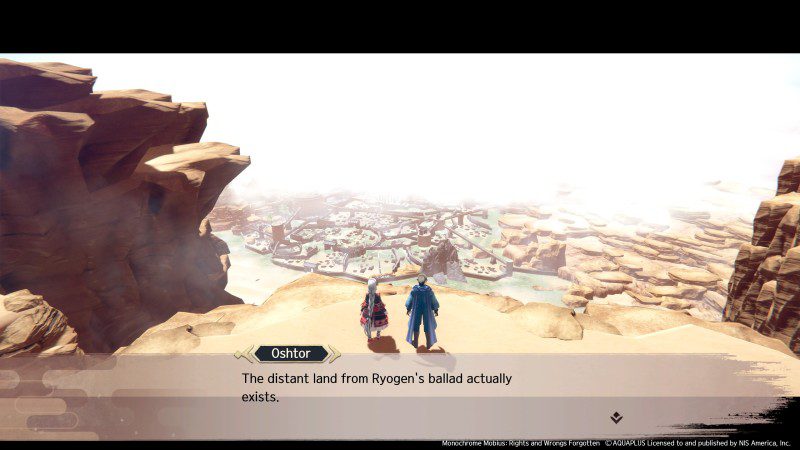 Outside of battle, there are sidequests for players to discover, complete, and go from there. There is much to discover in the world, and the gameplay compliments it. Hates off to the developers for creating a world where things flow naturally and work together. With a solid gameplay foundation, one is to wonder how is the presentation. Let's take a look at the visual and audio sections of the game.
Visual and Audio: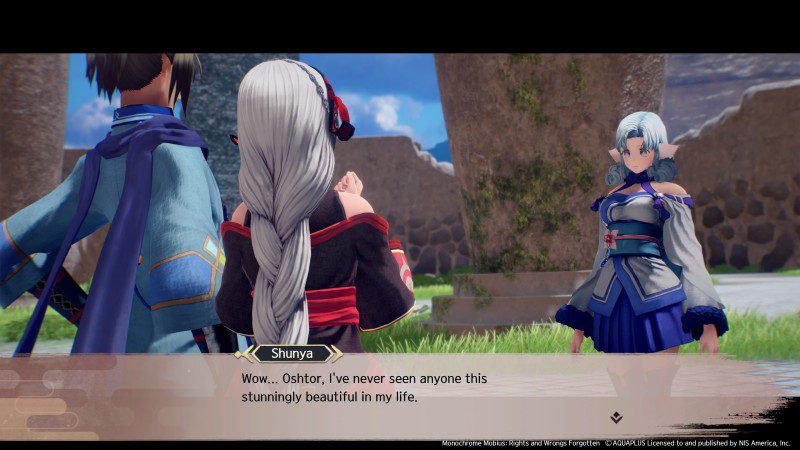 Visually, Monochrome Mobius looks pretty solid for a PS4 and PS5 title. It does a good job of catching the atmosphere of the world and several environments that are being explored.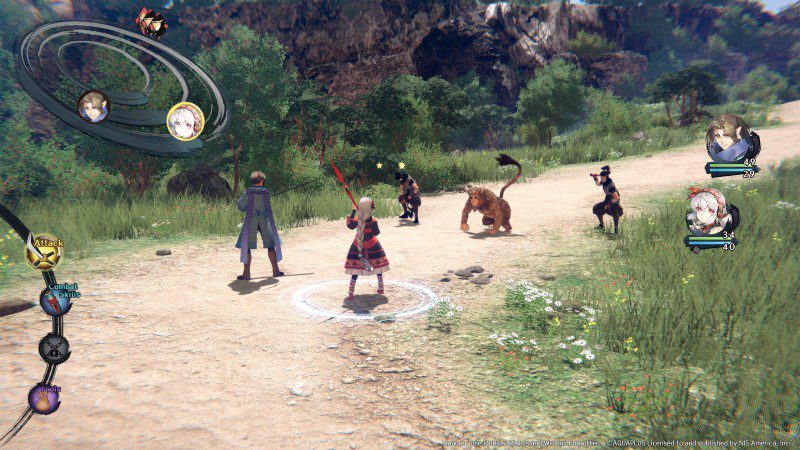 Audio-wise, the game is Japanese dub, with the voicework being done very well. The soundtrack is nice as well. The sound work through each area is fantastic as well. Hats off to the entire team during this process to develop all this.
Wrap-Up/Conclusion:
Monochrome Mobius was a surprisingly good game that was released in a sea of large titles this season. It may be overlooked, but it is a title I recommend for any RPG fan to play. It is well done, and a solid title across the board.
Until next time, Mgs2master2 out!
*Special thanks to NISA America for providing a review Key*