Are you ready for a new adventure? We take the role of Nayuta as he returns home to something abnormal. What awaits our hero? That is yet to be discovered. Let's take this journey together in this new legend in our review of The Legend of Nayuta: Boundless Trails.
The Legend of Nayuta: Boundless Trails
Game Details
Platform(s):

Nintendo Switch™, PS4™, PC (Retail & Digital)
Release Date(s):

September 19, 2023 (worldwide)

Genre: Action RPG
Publisher: NIS America, Inc.

Developer: Nihon Falcom

Audio Languages: English, Japanese

Text Languages: English
*Special thanks to NISA America for Providing review keys for the Title*
Intro/story:
From the press release:
After a fateful encounter with a fairy-like creature by the name of Noi, Nayuta and his friend find themselves whisked away on a journey through multiple worlds in order to stop an evil plot that has been set in motion. Explore colorful stages, wield season-based magic, and solve environmental puzzles in this real-time action adventure!

Worlds Beyond Home: Experience all the wondrous phenomena The Legend of Nayuta has to offer with HD visuals, high quality music, and 60 fps!

Skills for Every Season: Enter the fray with real-time action gameplay and environment-based puzzles that are affected by the current season. Utilize season-based magic and powerful weapon skills to take down your foes, and unlock new techniques based on your performance.

An Ocean of Adventure: Dive into a different kind of Trails game! Experience a light, whimsical story rooted in fantasy and discovery with a variety of colorful locations and characters, plus tons of extra quest content.
Surprisingly The Legend of Nayuta: Boundless Trails, is a well-paced game. This is a port/remaster of a game originally released in 2012, then again in 2021. This was the first time the game made its way to the West, and it was long overdue. The Legend of Nayuta is a break away from a traditional Trails game. This holds true in terms of story, gameplay, and overall delivery.
As players take the role of Nayuta, they will discover an adventure that expands beyond the world, which is told incredibly well and paced well. In terms of this, how does the gameplay hold? let's take a look at the gameplay.
Gameplay:
As in tradition with all games made by Falcom, there are tutorials that introduce the gameplay and new gameplay elements. What differs The Legend of Nayuta from other Trails games in terms of gameplay, is the actual gameplay. Trails games are Turn-based RPG games. The Legend of Nayuta is more of an action-orientated game. If players have played a YS game, the formula is nearly identical.
This gameplay formula is a welcome change, as it works really well in this game. Essentially players only control Nayuta in this journey. Turn-based combat would not work. For a game that was originally released in 2012, it holds up very well to today's standards.
Audio and Visual:
Visually, the visuals look good for what it does. It is not top-tier graphics, but it is what is needed to bring this game world to life.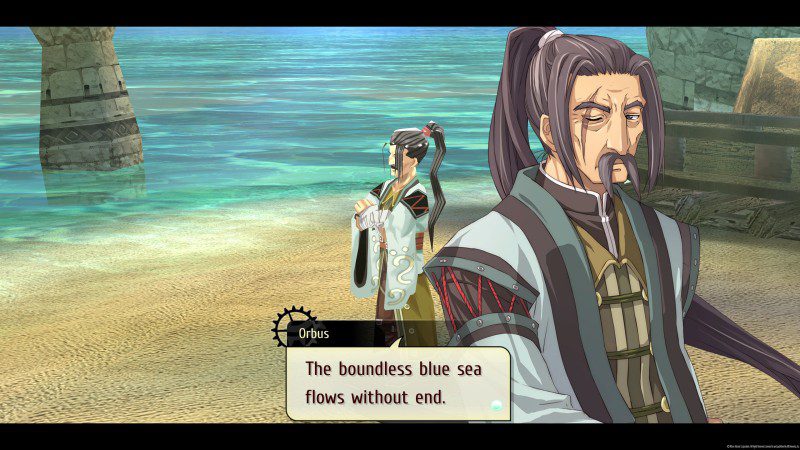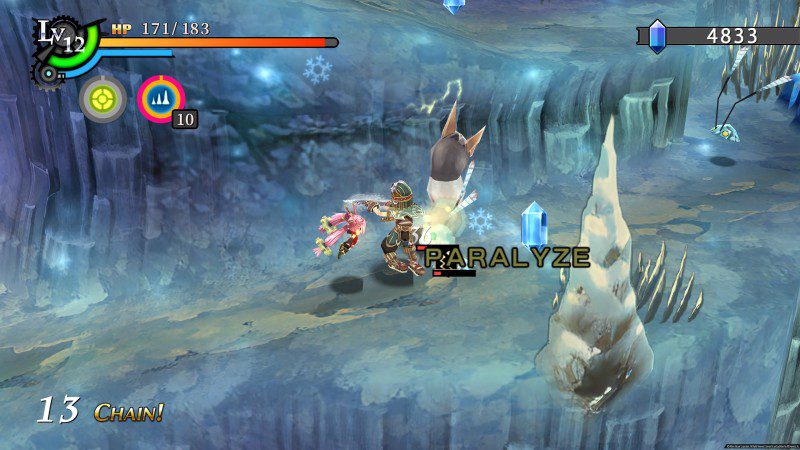 Audio-wise, the Vociework is done well. The cast does well to bring the characters to life. Additionally, the soundtrack works to provide immersion in the worlds being explored in The Legend of Nayuta.
Wrap-up/Conclusion:
The Legend of Nayuta: Boundless Trails holds up very well and was a pleasant surprise. RPGs are my type of game, and this was a refreshing change to the turned-based combat I have been playing lately. Type it off with a good story, great pacing, and interesting characters, The Legend of Nayuta was a journey that I enjoyed taking. I recommend this game to anyone who wants a good game between the number of huge releases lately.
Until next time, Mgs2master2 out!
*Special thanks to NISA America for Providing review keys for the Title*