Today, we're covering three products that were sent over for review. We have RyzePads for XBOX, PS4/5, and Switch Pro controllers. The third, and largest item, is their newest Switch Grip. The Switch Grip is the newest revision and bolsters a feature that the original didn't have. Let's get started with a few videos, (the review is just beyond them)!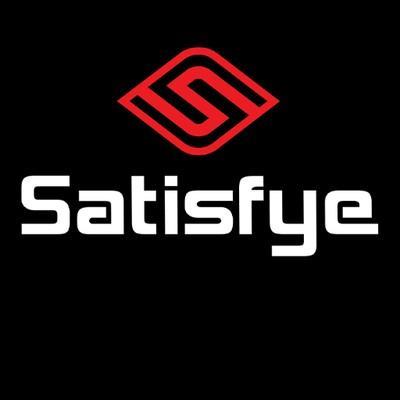 Satisfye RyzePads Video:
Satisfye ZenGrip Pro Video:
Satisfye Unboxing Video:
RyzePads Description:
'RYZEPADS — Pro gaming thumbpads for Pro Controller combine precision and lower fatigue with breakthrough ergonomic design.
Introducing the Satisfye RYZEPADS Complete Set for the Switch Pro Controller. Thumbsticks and thumb positioning is often an awkward pairing. Constant movement during gameplay creates tension and pressure resulting in soreness and fatigue.
The RYZE Swivel Pad rotates freely, eliminating resistance against your thumb as you move the stick through its range of motion. It has a unique Concave & Convex Design. The RYZE Notch Pad creates a groove where your thumb naturally arches down on the right thumbstick relieving pressure against the edge of your thumb for a better interface. It has a custom Concave design with feed ramp. The RYZE Wave Pad has a natural, organic shape that can be used on either the left or right controller. By placing your thumb in the valley you can really get precise motion, it's great for shooters and gameplay where you want 100% control. It has a unique Concave & Convex Design. Standard and extended sizes for the Satisfye RYZE Notch and RYZE Wave Pads allow you to customize the controller for your hand size and style of play.
Includes (1) RYZE Swivel Pad (Mid Rise), (1) RYZE Notch Pad (Mid Rise), (1) RYZE Notch Pad (High Rise), (1) Ryze Wave Pad (Mid Rise), (1) Ryze Wave Pad (High Rise)'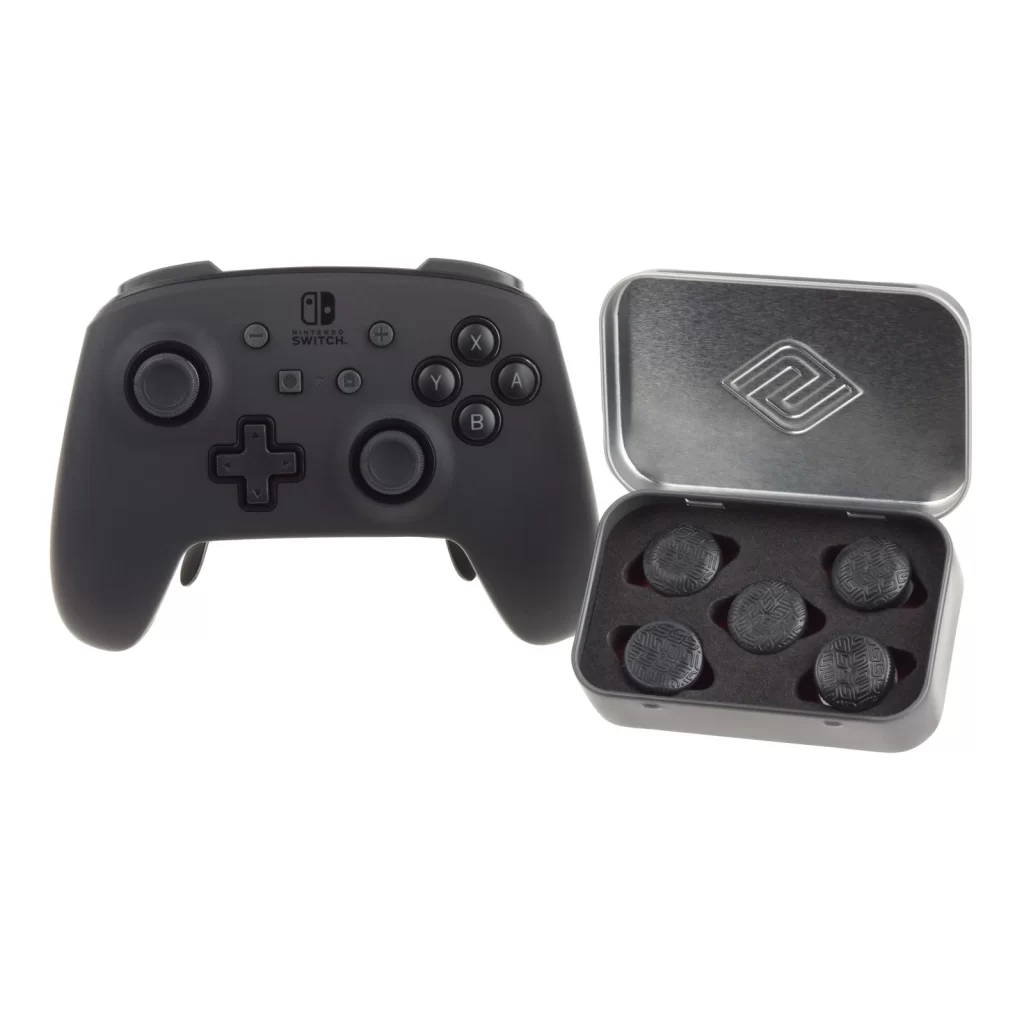 RyzePads Pros:
Price. Out of the gate, let's discuss the elephant in the room. This box set is $40 when it's not on sale (it is as of the time of writing this for $30). That sounds like a lot of money when you hear it and don't think about it. So let's break down why someone might think that. People know that they can already buy caps and extensions for thumbsticks. Those average $15-$20 depending on which company you are buying them from. However, the difference is that you are only paying for a single pair. This is $40 and you get five RyzePads to work with. The value is great because if you wanted the same value from another company you'd have to spend $45-$60.
Mix and Match. Mentioning the five pads is a good segue into this great pro. With the RyzePads you really fine-tune your play style. You can do two of the same one or keep one stick without a RyzePad and one with it. There are five in a box, encouraging you to mix and match. This increases your value and encourages you to improve your playstyle. Although I recommend that you use the swivel pad on the left stick specifically to help control the character/car better.
Fit. These had no trouble slipping onto my controller's sticks. Maybe I should be more specific. I immediately tested it on my PS4 controller, my XBOX One controller, and my Switch Pro Controller. Not only that, but I made certain that both sticks fit all five RyzePad styles. I found that they went on with ease and came off with a bit of pressure. That means that you won't be seeing these come off in the heat of battle or the suspense of a race.
Build Quality. The base of the RyzePads that snaps onto the thumbstick seems to be solid plastic. I would compare it to the plastic that the stalk of the thumbstick is made of. When it's snapped onto a black thumbstick, it looks like a natural extension. The top of the pads seems to be made of a rubber material, the same as the top of your thumbsticks. They have a design that is consistent across the top of the cap. Instead of just being little bumps or grooves on the outside edge. It's their Satisfye logo over and over again. Plenty of grip on your thumb tip.
Feel. So with the rubberized textured surface, these definitely have plenty of grip, even when your hands are wet. I don't naturally sweat when playing games, but some do. So to emulate this, I dipped my thumbs in water to make them damp. I shook off the excess water and left my thumbs just damp. When I played a game, I still had great success playing! They also have different shapes and "movement" to the top of them. It's a beast to try to explain and I would be misrepresenting them if I did. They definitely can be beneficial to some finger sizes and playstyles. You'll have to feel them for yourself as they're dependent on you.
RyzePads Cons:
Colors. I would love to see color options exist for the RyzePads. It's a shame we have a metric ton of color options across controllers, but we'd have to cover the caps with black. I would at least like to see three primary colors and a couple of neon or pastel color options. I have a lot of red controllers with red sticks and black matches with it, but it doesn't show my color underneath. Or even a transparent RyzePad as a second choice, then we can still see the thumbstick underneath.
Packaging. If you look at the pictures I've put in here, all of the tin boxes are the same color. If people own multiple consoles with different thumbsticks, then these universal colored tin cans are not conducive to that. You'll find that you get mixed up real fast, trying to figure out which sticks go to which controllers. They clearly didn't design this to stay in the cardboard boxes that they came in. And even if you keep it, you'll be stuck putting them in and taking them out for different game types. I recommend to Satisfye to make each tin have a single word emblazoned under the Satisfye logo on these. XBOX, PS, SWPro, SWJoy would keep it cheap for them and better for us. I really hate using Sharpies on my products. I especially hate having to put labels on things. Satisfye could also solve this by changing the colors of the cans, but that would be pricier I'd imagine.
Longevity. This is the one point that I can't confidently make a positive statement about. The top of rubberized caps can rub off from some companies. And I even mean all of the first-party companies. If the grip/texture rubs away easily from lots of play, you may find that your one favorite stick is dead. Then what do you do, repurchase the whole entire five pack? That seems a bit crazy. They do have a three year warranty on their products but it's up to you to register the product. I feel like if a bunch of people start losing the textured surface off of the top after three years, Satisfye had better make it an option to buy singles of these.
Satisfye ZenGrip Description:
'ZenGrip Pro Gen 3-The new 3rd Generation ZenGrip Pro works with the new OLED Switch and the original Switch. Includes patent-pending True Free Float technology that keeps your switch scratch-free and improves airflow to keep your console cool and running fast. No mods, tools or extra parts to change the configuration for your console. ZenGrip Pro Gen 3 just fits both consoles like magic. Available in Black or White.'
Satisfye ZenGrip Pros:
Compatibility. This point and others below will likely feel like a retread if you've read over my other ZenGrip reviews. But Satisfye has been consistent this whole time, so why not bring up all of the great points we have before?! Anyway, this Satisfye grip exists to match up with the OLED Switch model that came out most recently. However, you'll find that the grip also works on your classic style Nintendo Switch models. This doesn't apply to the Switch Lite, but don't worry, they do have those on their site.
Fit. This one has way more rubber studs on the inside of the shell than my previous model did. This may be the biggest stand out difference is how well this holds onto the device. My original one did great with this, but who knows what kind of longevity that had. These are more populated and the side ones are even thicker and have a different form factor. I'm glad that they've iterated on this.
Comfort. This device is smooth and ergonomic, no doubt about it. I never feel like I've got to have a tight grasp on it as I do with the small Joycons. It relieves muscles that you didn't know you were using. You'd normally start to feel achy during a fast-paced game, white-knuckling your Switch. On the front, there's no strange texturing. However, there is a grippy texture where you need it most. It's great for those with sweaty hands especially, you know who you are. My favorite thing about the comfort is that there are no hard, plastic, scratchy edges to speak of.
Ports. You'll have access to all of the ports that you need. You still be able to charge your Switch while in the ZenGrip Pro. Additionally, you'll find that you can still plug in headphones. You likely won't be able to use those weird oversized Bluetooth adapters. Not to mention that you don't need those any longer anyway. You can also still access the
Colors. As of the time of writing this, there are two colors. The first one is the one that I'm reviewing for this article. It's primarily white with black grips on the back. This matches the OLED model pretty well. If you're someone who has the original Switch with grey Joycons, you may either like it or hate it mismatching. I personally don't care, but for those who do, there's now a black model. I didn't review it, but I imagine that it's effectively the same as my previous all black one. I'm glad that they added this and if I have to buy one in the future, it will likely be all black again. That way I can have an OLED Switch and my Switch Classic each with their own properly matched ZenGrip.
Tabletop Mode. You can rest the whole ZenGrip with your Switch in it vertically on the table and then play a Switch game in tabletop mode. If you have an extra pair of Joycons, simply leave your Switch in the ZenGrip, rest it upright, and sync your extra Joycons. You'll be playing in no time. Now, I'm sure the purpose of this choice was not necessarily so you could game in tabletop mode. You can also leave it upright when you need to take a break for a moment. Lying it on its front would put pressure on the sticks, so don't be doing that! You certainly don't want to put any unnecessary weight/pressure on them.
Cost. Just like the RyzePads, the ZenGrip Pro version 3 is currently on sale. If it's not by the time you're reading it, then you can either wait for another sale or pay full price. But as it stands, the retail price isn't even that expensive. Conversely, the sale price isn't a huge discount anyhow. These retail for $32 and the sale is for $29, so if you want one and it's full price, just pay for it, dude! Given all of the positives that this thing has, I don't really know why someone wouldn't. $32 to stop cramping and hurting? Seems like a no-brainer to me.

Satisfye ZenGrip Cons:
MicroSD. I'd like to see a slot on the backside that lets the kickstand open and so I can change out my memory card if necessary. I know that this doesn't matter to everyone and especially not those with the OLED Switch. But I think that it would still be structurally sound to have a small slot.
Charging. You'll have to purchase an L shaped USB-C cable if you want to charge it in tabletop mode. This isn't a huge ordeal for people who buy the set, as the bundle already comes with it. But if you're just buying the ZenGrip Pro or the ZenGrip Pro in it's dedicated carrying case, you won't have this. You can lay the whole thing on it's back to charge it. Or you could take it out of the ZenGrip every time that you want to charge it. Additionally, you can pay the money to Satisfye for another $15 if you feel it's necessary to stand this up to charge it. It's a sort of damned if you do and damned if you don't sort of scenario.
Final Thoughts:
The bottom line for these products is this: the Satisfye grip never disappoints. The RyzePads take some getting used to for average hands and are probably hard to use for smaller hands. Having said that, if you have big ol' digits, you should be right at home with the RyzePads. I also see that they also have RyzePads for Joycon thumbsticks, I didn't review those, but I'm estimating the quality is the same. I'll include that in the links below.
Ultimately, I think all are really fine products and as of the time of writing this article, they're having a sale. Additionally, Satisfye purges their blemished items as clearance. So even if the price isn't low enough, you still get the same product for a lesser cost if you can look past the booboos. They really have products and pricing for all gamers!
Purchase Links: