Yagami has returned after a brief period of absence. Hired by a school to investigate a bullying incident opens doors for our hero to take on much more than intended. However, Yagami is not a quitter, neither is the Yagami Detective Agency and the newly formed Yokohama 99. The player is not a quitter either as we join forces with Yagami in his latest adventure. Will the truth be lost, or will we find it in our review of Lost Judgment? Let's begin our own detective work in our review!
Lost Judgment
Release date: September 24, 2021 (Worldwide)
Series: Judgment
Developer: Ryu Ga Gotoku Studio
Publisher: Sega
Platforms: PlayStation 4, PlayStation 5 (Reviewed) Xbox Series X and Series S, Xbox One
Genres: Action-adventure game, RPG
*Special thanks to Ryu Ga Gotoku Studios and Sega America PR for the Playstation 5 Review key*
Intro/Story:
Below is the plot of Lost Judgment from the official website:
December 2021, Tokyo district court. Akihiro Ehara stands accused of groping a woman on a crowded train. A bystander's video footage of his attempt to flee the scene and subsequent apprehension is all over the news, and public outcry demands a maximum sentence.

"Three days ago, a dead body was found in an abandoned building in Yokohama. Have you identified it yet?" he proclaims as confusion cuts through the court room.

His defense lawyer, Saori Shirosaki, has no doubt that crucial details of the situation have been overlooked, as Ehara was not even tried for the murder. She contacts detective Takayuki Yagami to investigate this further.

How could Ehara have committed two crimes at once? Was the sexual battery just a cover up? Has Ehara gamed the entire justice system? As victims surface and Yagami digs farther into the truth, he is faced with a question: Defend the law, or enact justice?

From just a single stumble, one can become a monster…
From the get-go, Lost Judgment has a darker story than the previous entry of the series. Yagami starts with assisting his friends who up a new detective branch in Yokohama, to transitioning on a bully assignment for a high school, to investigating this twisted murder case. The narrative is well written and kept me guessing as it progressed. For the most veteran RGG fan,  the story will keep them on their toes. Lost Judgment takes sensitive topics such as bullying and suicide and manages to craft a well-written narrative around it. From a huge RGG fan, this has to be their best story written to date.
It is not just a well-written story, but the delivery and pacing of the story. Nothing ever feels out of place in Lost Judgment. From one moment there is some rich deep story that is being delivered and then players are given the freedom to continue to story or do a side quest/story. It has the silliness that the RGG games are known for, but the pacing has been tightened as ever if players just to go through the story. Ryu Ga Gotoku Studios have always been masters at this craft and they continue to improve with each game.
With the best story to date, does Ryu Ga Gotoku Studios deliver in terms of gameplay for Lost Judgment? Let's take a look at the gameplay.
Gameplay: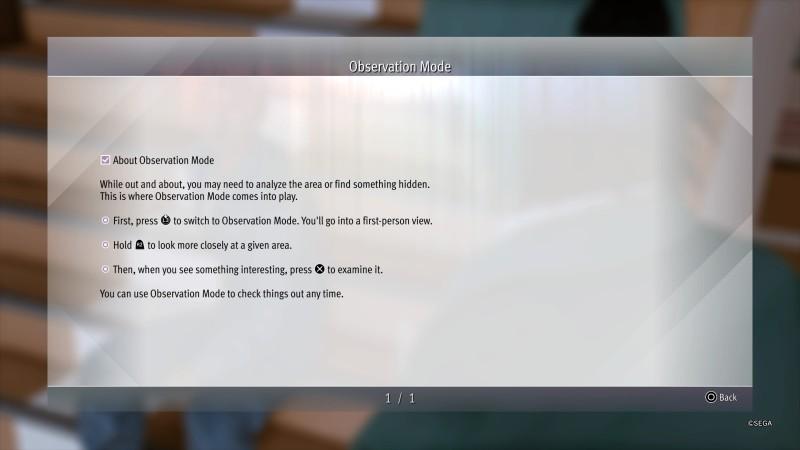 If you have played the Yakuza games (excluding Like a Dragon) or the previous Judgment title, the gameplay is largely the same with some new elements introduced. For newcomers to the franchise (which is good because this can be played as a stand-alone title), a tutorial is given whenever every single gameplay mechanic is introduced. This is basically everything from movement, fighting, minigames, exploring, and I stress everything. Lost Judgment has a very easy learning curve and the game makes sure the player learns it.
Outside of the mechanics, the load time on PlayStation 5, which is what I used to review the game) is next to nonexistent. The only load times I experienced that were somewhat significant, was from the title screen to load the saved game. It took about 5 seconds max. This is in general to any load screen time, give or take 5 seconds if it was an issue. Again this is only for the Playstation 5 I am aware of as this is what I played the game on.
On a side note, this would not be a Ryu Ga Gotoku Studios game if there were not some crazy side quests or side stories. Lost Judgment also lives up to this as well. Side stories include boxing, death racing, gambling, dancing, and much more. This is just the tip of the iceberg for the game. Outside of the main story, Lost Judgment has so much for the player to experience and discover. The game is very rich in content, and it is not just content just to fill the game, but quality content.
Audio and Visual:
In terms of visuals, Lost Judgment looks fantastic. The game captures Kamurocho and Yokohama in all of their vibrant life in the fantastic Dragon Engine. The game looks beautiful and captures the overall atmosphere of the different areas of the cities you visit. From the Red Light district to the bar district, and even to the park, these environments are brought to life in Lost Judgment.
In terms of audio, the game comes with English and Japanese voice work. No matter the player's preference, the voice work is done fantastically. Both the English and Japanese voice cast reprise their roles and work hard to bring these characters to life. Additionally, the cities are also brought to life in the audio aspect as well. From the random sounds heard, to the NPCs, and other audio in between, the team at Ryu Ga Gotoku Studios worked hard to bring all of this to life. Finally, the soundtrack is fantastic and the music team does well to capture the right track for the right moment in the game. Hats off to the team in this department.
Wrap-up/Conclusion:
While I am a fan of the Yakuza franchise, the Judgment series has begun to grow on me. There have been a number of great game releases in 2021, but I think out of the list of around 40 games I beat this year, this one ranks as my number one for this year so far. Lost Judgment completely surprised me with how it handled a sensitive and difficult topic. Not only it was handled well, but it also built upon it with some masterful storytelling with great pacing and story delivery. Take these elements and wrap them up with fun gameplay,  a plethora of content, a lovable cast, and a great environment.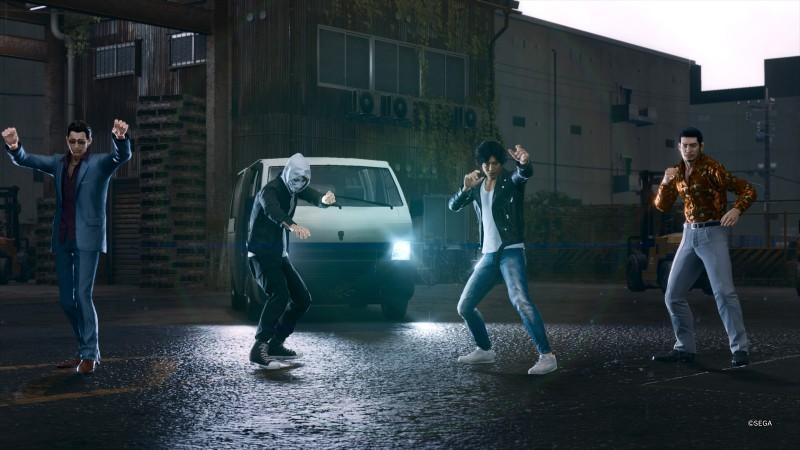 I went in with low expectations, and Lost Judgment blew me away in nearly all aspects. The few minor complaints I have are how some of the side stories (mini-games) play out, but they were very minor in the grand scope of Lost Judgment. There is a great deal of content and activities to be discovered for any player to find as they play. I would recommend Lost Judgment to any gamer who wants a great story with equally matching content within it.
– Until next time, mgs2master2 out!
*Special thanks to Ryu Ga Gotoku Studios and Sega America PR for the Playstation 5 Review key*