It is time for adventure! As Asha becomes of age, she must visit a temple. Little does she know, this is the start of a huge life-changing adventure. Is it an eventful adventure, or a fruitless one? Check out our review of Wonder Boy: Asha in Monster World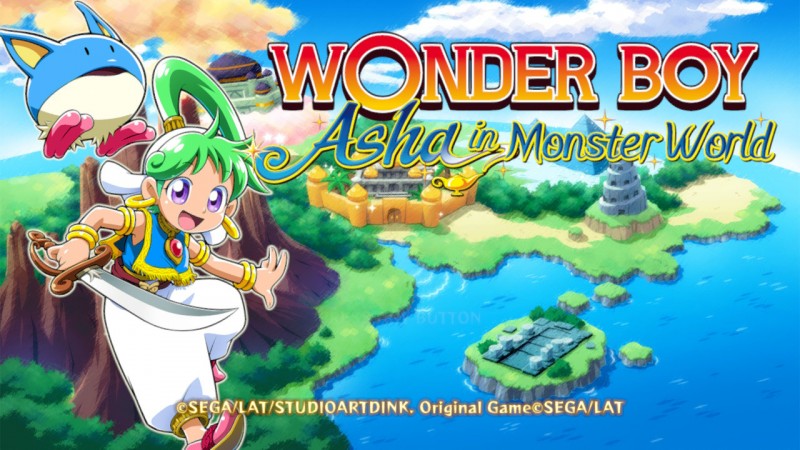 Wonder Boy: Asha in Monster World
Developer:  Monkey Craft
Publisher: STUDIOARTDINK
Release Date: May 28th, 2021
Platform: Playstation 4 and Nintendo Switch (Reviewed)
*Special thanks to the individuals who provided a Nintendo switch review key!*
Intro/story:
From the game's page on nintendo.com:
The adventures of Asha and Pepeloglu begin!
Asha, the warrior protagonist of the game, is involved in a serious incident that will affect the survival of her world. Our green-haired heroine doesn't have to save the world all alone, and sets off on an adventure with her cute flying friend, the blue Pepelogoo. Asha and the Pepelogoo have to work together to become the heroes the world needs them to be. The road ahead is long – will they be able to save their world?
From the game's official page:
• • • • Experience Asha's journey like never before • • • •
The story of the game remains true to the original from 1994.
Asha is tasked to free the four spirits being confined by evil forces whose origin she discovers throughout her journey. Luckily, she does not have to face this adventure alone, as early on she finds her new companion, a special blue Pepelogoo.
The players can experience the adventures of the dynamic duo like never before thanks to cell-shaded 3D graphics and 2D gameplay as well as enhanced visuals and refined play content. Especially in the event scenes the performance is deepened and the world view is reproduced vividly and colorfully. Plus, for the first time in the series, it comes with a character voice – by the popular and talented Japanese voice actress Ai Fairouz.
This game is a love letter to fans of the franchise as this is simply not a remaster, but an entire remake of the Wonder Boy IV. It was redone in all aspects. It is a visually appealing game with a good narrative with great pacing. While it is a remake, the core elements of the original game remain intact. As a result, Wonder Boy: Asha in Monster World is a new game with familiar gameplay elements.
Gameplay: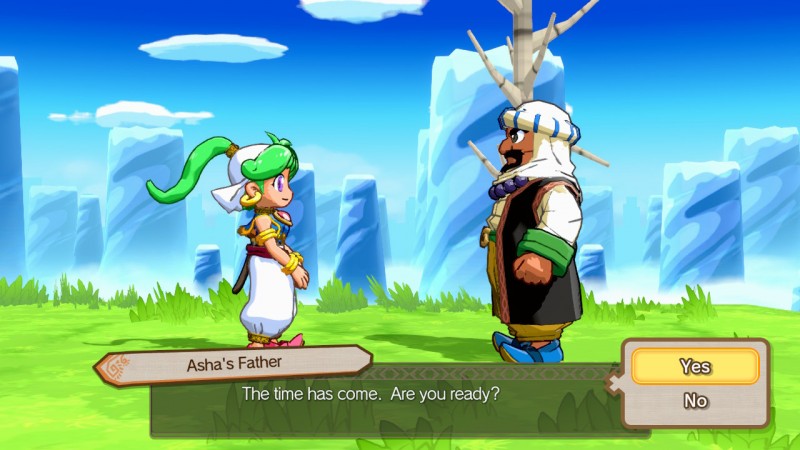 Gameplay in Wonder Boy: Asha in Monster World is simple to learn, while easy to utilize. The basic controls are quick to pick up (run, attack, block, jump, etc.). As gameplay goes on, more skills are learned and are easily implemented. It is always wonderful when a video game has a simple gameplay mechanic and incorporates it into new elements that are introduced.
During your time in Wonder Boy: Asha in Monster World, players will come to appreciate how well the gameplay is done. While exploring the world, trying to achieve your mission of freeing the four spirits, and taking the world in, players will enjoy this. There may be some moments where it feels like players are forced to do certain things before advancing the story, such as "get better equipment before moving on", but it should not be a barrier as the game's pacing around these moments is actually rather well done.
Overall, the gameplay was easily the best part of my experience with the game. It was done well, done to be simple, that it works really well in Wonder Boy: Asha in Monster World.
Audio and Visual:
Visually, Wonder Boy: Asha in Monster World looks fantastic. Sure it is not a huge budget title, but the developers do amazingly well to change up the environments in the different locations. This is done and it is done rather well too. Each location fits the theme of the areas the player needs to visit and it looks wonderful.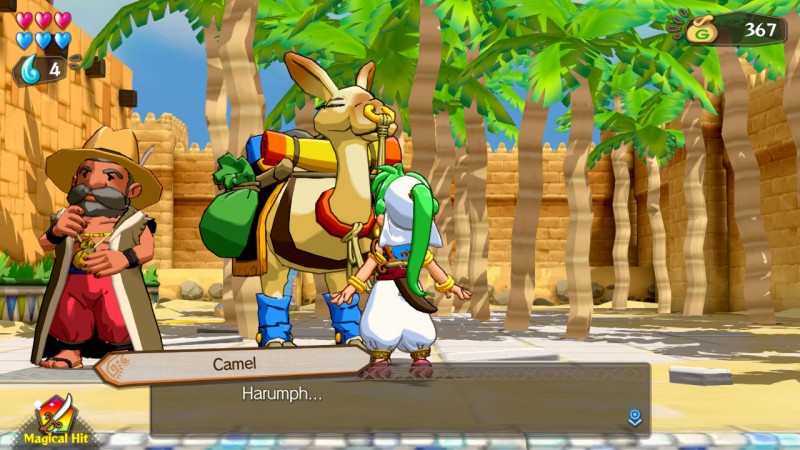 Audio-wise, the soundtrack works well. For the few voiced lines and sound effects, they are done well. Again, Wonder Boy: Asha in Monster World is not a huge budget game, so players should not expect huge productions in this area. However, the audio in Wonder Boy: Asha in Monster World is well done for what is included.
Fun Factor: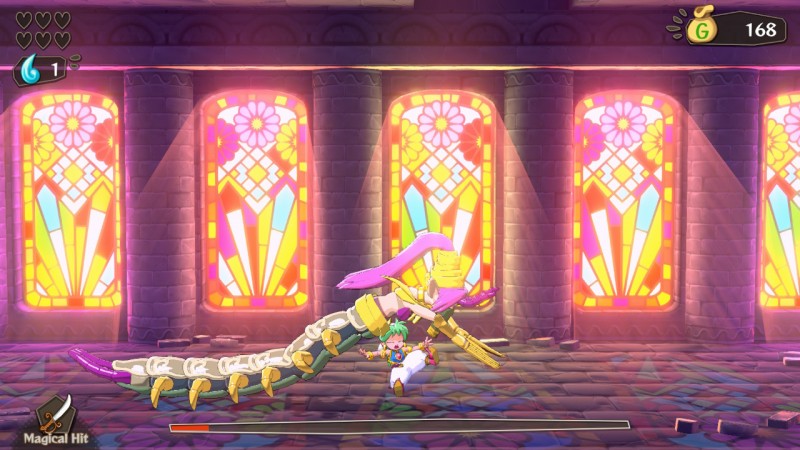 Wonder Boy: Asha in Monster World was a surprisingly fun game. Even now I find myself thinking about it and wanting to do another playthrough. I am planning another playthrough shortly. This is a good thing considering the game is relatively short compared to other games out of a similar genre.
Wrap-up/conclusion: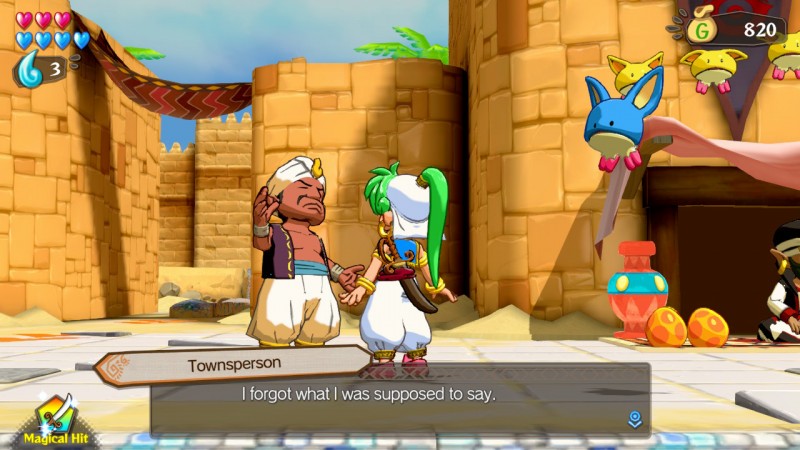 Wonder Boy: Asha in Monster World was an interesting experience and I was glad to have experienced it. A remake of a classic title but on a larger scale. Hats off to the developer for accomplishing this and adding more to the original experience. I truly hope this is a trend that continues with them. I would love to see more titles in this franchise.
Until next time,
Mgs2master2 out!