Wasn't it just a few days ago that the PS3 received a super random update? Yeah, it was, and now that 4.88 is out, some people feel in limbo. I mean, who would want to lose their mod and upgrade to an OFW?! Nobody is the answer. So if you're on a PS3 that cannot have a CFW mod, then HEN (Homebrew Enabler) is the next best thing. It supports 4.84 to 4.88, but that's not all that came with the 3.03 update. Let's dive in.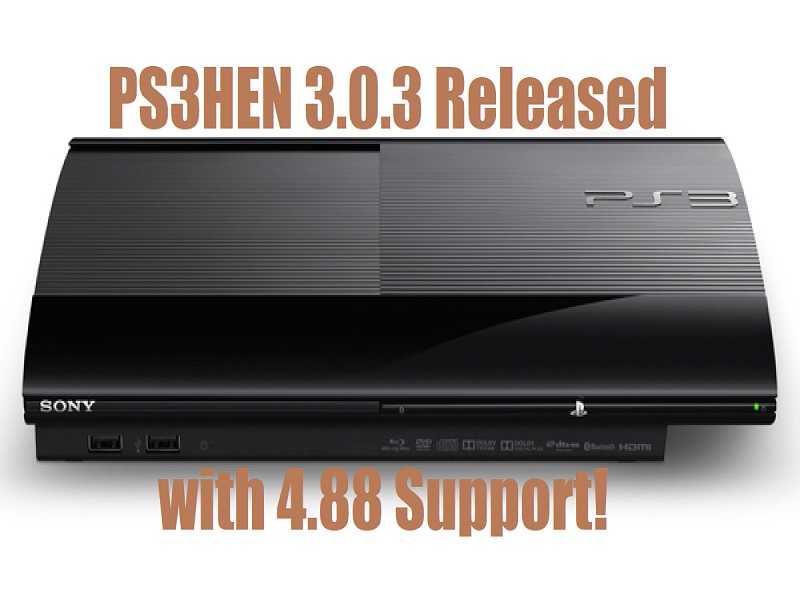 What is HEN?
Without oversimplifying, HEN is the abbreviation for a "homebrew enabler". Homebrew on your system means that any code designed to work on that system can now also be ran on that system. This could be custom games or emulators or backup tools for running your legal backups. Sometimes it can even be tweaks and modifications to the system to improve it in one way or another. Usually, the HEN is installed on a console that cannot be permanently CFW'd like newer hardware revisions. So you can see the reasons that a homebrew enabler would be useful, especially on out-of-generation consoles.
What did 4.88 firmware bring with it anyway?
Do you really want to know the official answer? Can you wager a guess what it said in the changelog for 4.88? Here's the direct quote from Sony. "This system software update improves system performance." It's clear that it's because they decided to keep the PS Store open for longer on the PS3 that they added another update to the PS3.
How to install HEN on any PS3 even the super-slim model.
Changelog for HEN 3.0.3_4.88.
v3.0.3 Release Notes (Latest Update (15))
HEN Plugin Changes
– Updated To Support 4.88 HFW
Payload Changes
– Updated To Support 4.88 HFW
* COBRA PS3MAPI Changes: Updated To Identify 4.88 Firmware