Today we've got a video that covers opening up the Gamecube and installing a GCLoader PNP inside. The video also briefly talks about how to pop in an SD2SP2. It's a long form video where-in I just kick back and show how simple it is to do these tasks even if you have never done so before! There are links for purchasing these items too further down.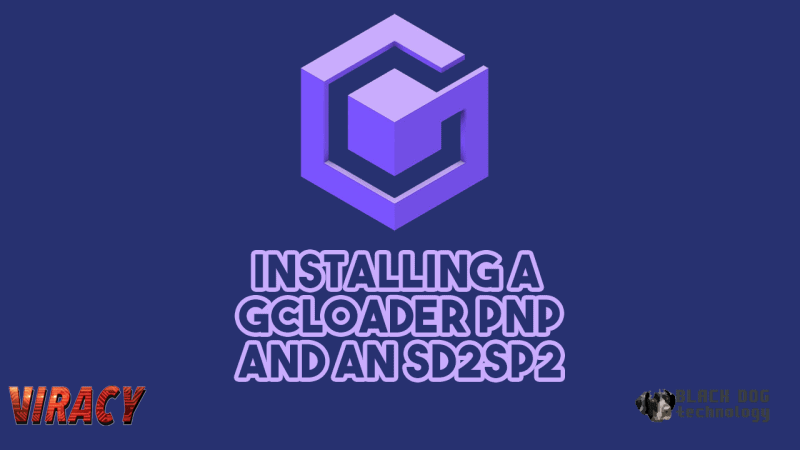 What is a GCLoader PNP?
'GameCube DVD drive replacement that allows you boot homebrew and your existing library of games on DOL-001 and DOL-101 models.  No longer do you need to worry about when your laser will burn out on your DVD drive.  The GC Loader is a full replacement and acts exactly* like an original DVD drive but uses memory cards for its media. *Some titles will load noticeably faster compared to the original DVD drive.  GC Loader also has full audio streaming support.'
GCLoader PNP Features:
'Easily launch homebrew and your existing library of games.
Installation is fast and simple, direct plug and play.
Full Audio Streaming Support.
Swiss is supported
Faster loading times compared to original DVD drive.
Firmware is updatable and a simple procedure.'
'Write support to the GCLoader is not 100% working.  This means to use features in Swiss, such as force resolution a separate SD card device is needed, such as an SDGecko or SD2SP2 to store these settings. Write support will be added very soon to the GCLoader so these extra devices will not be needed in the future.  
What is a SD2SP2?
'This PCB allows a MicroSD card to adapted into the serial port2 of the Gamecube'
SD2SP2 Features:
Allows for homebrew to run on a Gamecube from a MicroSD card in the second serial port.
Video:
Purchase Links: