I believe it was Willy Wonka who sang, "Come with me and you'll be in a world of higher definition." Okay, well, obviously not, but he was headed the right direction. Let me be your Willy Wonka and take you back to the early 2000's. We're going to be covering the HDMI Video Adapter from Chimeric Systems. Is it better than the competitors in terms of video, build quality, and overall implementation? We're going to find out.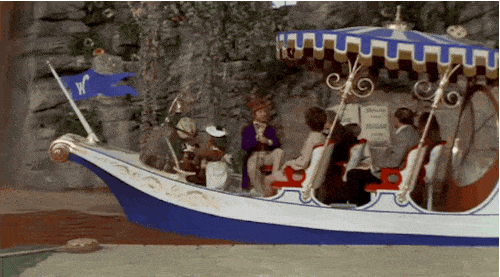 Description:
'Tired of the green wavy lines and poor video you tend to get with the other adapters? You dont have to worry about that here, our adapter has no such issue! This is an external video adapter for the original xbox. It converts the component video of the xbox to HDMI.'
Features:
'An integrated Wolfson Microelectronics S/PDIF audio conversion chip allows the Digital Audio to be passed over HDMI, including surround sound.
The 20cm shielded cable provides the highest signal quality possible.
No soldering, no assembly, simply plug it in and enjoy your Xbox with full HD and digital audio.
supports component to HDMI conversion at all supported xbox video resolutions
Wolfson Audio IC to convert S/PDIF signal for the HDMI transmitter
Individually shielded video signals'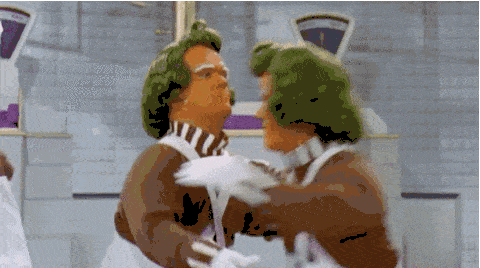 Pros:
Size. The whole HDMI video adapter package is clocking in at about 9″. It's probably small because the creator wanted the adapter box to be as close to the XBOX as possible so that it is out of the way of your other video game systems cords. If that wasn't his intent, it sure worked out that way! I love it, I think it works well if you mount it to the back of the XBOX with a bit of 3M stripping. It really looks nice too. Anyway, the box itself on the end is also quite small, only being about eight or so inches.
Streaming. I noticed that this thing doesn't fight you at all when it comes to streaming and/or capturing gameplay footage. The HDMI video adapter simply works right out of the box and plays nicely with my older El Gato. I don't have one of the newer models, so someone might need to confirm that it works with that for me. Nevertheless, if you're into streaming or capturing footage to edit, this product works great and I have nothing more to say on the matter.
Build Quality. You can see that there is a lot going on here. So let's take a walk around the whole product. So at one end of the video adapter is the original style XBOX plug. This is obviously for plugging into the back of the system. I do want to give Chimera Systems props for not 3D printing something or just trying to make it out of bought materials. Instead, you can tell that they sourced the proper plug from somewhere that sells it. And on top of that, it's great quality. The end of it goes in and holds on tight. You'll have to use a little bit of gusto to get it out, but nothing obnoxious.
Now onto the length of the cord in the middle. You'll see in the picture that it is covered in a braided material. The cabling is also touted as having good shielding and I can definitely tell this has to be true. I experienced nothing on screen that would lead me to think that the wires inside were improperly shielded. At the other end of the cord 3D printed adapter box. This is a great idea to have had 3D printed. That made it so that Chimera Systems could have exactly what they needed to have and nothing bigger. The box features an LED indicator light, this helps you know that a good connection has been made between the TV and the XBOX. Lastly, you'll find the HDMI port. This port is also made of great quality and your cord doesn't accidentally come out or have a hard time staying in. It takes a small amount of force to unplug it, but it doesn't come undone at the smallest accidental tug.
Picture Quality. I do have a video down below of me showing off the menus and some gameplay on XBOX. But surely you have already figured out that this is going to give you video quality leaps and bounds over the RCA cable that your OG XBOX came with. If you have an official component upgrade box, you should have a video quality that is going to be about as clean as the HDMI solution. However, it's still many more cables and it's much larger in size. Keep it for your collection and upgrade to this. Your newer HDTV will play nice with it, you save on cord clutter, and you still get a wonderful video signal. There are no artifacts, screen tearing, or any of the other issues that come with converting signals to HDMI. The lag is essentially non-existent as well. So yeah, hands down, watch the video below. It will show you how great HDMI out of XBOX looks. I won't bother recording what composite looks like as you all have had to deal with that for well over a decade, you know it's muddy and sad.
Digital Sound. As Chimera Systems mentioned in the features, there is a way to convert the digital audio to the HDMI out. The feature works and it works nicely and is simple to execute. To quote the website, "There are a few basic ways to take advantage of the digital audio. 1)Direct decoding when passed through an HDMI receiver 2)Optical pass through from your TV to your receiver 3) it can also pass the stereo audio to play directly on your TV."
Ease of Use. The HDMI video adapter is incredibly easy to use. If you just want to get a video signal to your HDTV, simply plug the adapter into your OG XBOX. Then you'll plug your favorite HDMI cord into the HDMI port on the adapter and the other end into the TV. Then power on your system and TV and you're insta-gaming! If you want the digital audio as well, I defer you to the previous paragraph talking about how to utilize it. But yeah…that's it…nothing else to do. Much simpler than also requiring a power source for a USB cord coming out the side of the adapter box.
Cons:
Cost. I'm only including this in the cons as some of you may think it's a downside. I'm rather torn here because there is no HDMI solution for the XBOX quite this expensive. But I will say that there is also no other HDMI solution on the market for the XBOX with this many upsides. The way to know if the $50 price point is right for you is if you benefit from the added features of this or not. More on that in the Overall Thoughts section.
HDMI. The only other sad thing I can think of is that it is just the HDMI video adapter that shows up at your door. There is nothing else in the box. You should be aware that lesser cost solutions come with an HDMI cord and this does not. However, it may not be an issue in 2020, maybe you have plenty of extras. But if you don't and you want this, be aware that you need to also buy an extra HDMI cord.
Footage Video:
Overall Thoughts:
Yes, it's much more expensive than the Pound HDMI Link cable, the first HDMI option to hit the market. But you'll find that the value is there for other reasons. The fact that they have integrated a conversion chip to allow the digital audio to be passed to HDMI is incredible. The Chimeric Systems solution isn't just for people wanting to hook their OG XBOX to their modern TV and get the best fidelity and lag-free solution out of it. It's also for those who have a need to get the digital audio out properly represented without extra cables. This means you can have your surround sound quality audio with just ONE cord coming from the XBOX. And since the solution we reviewed here today also doesn't require a power source like the Pound solution, you have even fewer cords to worry about. So you're not only paying $20 more for simplicity, but you're also getting more features. It's a no brainer if you want these extra features. If you're just looking for a quick solution to getting your XBOX hooked up to your HDTV real quick for some minor gaming every now and again, feel free to get the Pound solution. It does look better than the standard AV because after all, the Snozberries taste like Snozberries!
Additional Notes:
Chimeric Systems wanted me to let you all know some additional points here. Currently, they have a week lead time on these products. This is presumably because they make them once one is ordered. They assured me that they were working on ways to get the products out the door faster to you. This also includes carrying more stock as in the past people would have to get their hands on these only when the opportunity arose. Not that this is a bad method, but Chimeric Systems understands demand is high and is working to remedy the situation. Also, they have a new revision coming of the HDMI video adapter for XBOX that includes an optional Toslink port. This means if you want, you can add an optical audio out cable to your XBOX set up and get a direct audio out to surround sound or what have you. The last note that they wanted me to share was the news that they'll soon be upgrading their website to a new one. So stay tuned here as we'll keep you in the loop on when these things have come to fruition!
Purchase Link:
If you're interested in this XBOX HDMI Video Adapter, click here.
If you like the author's work, follow him on Twitter @V1RACY and don't forget to enter the weekly giveaways!
And as always, stay tuned here on Hackinformer.com for so much more and follow us on Twitter @Hackinformer