Welcome back fellow gamers. ss4gogeta069 here with yet another review. This time I'm here to give you the scoop on Aggelos on Nintendo Switch. This game has been out on PC for around a year and for PS4 and Xbox One since July but is just now hitting the Switch and for the price, It's a good one in my book. It combines the old school metriod-vania style platformer with new school design and color schemes/music.
First, a thank you to Pqube for the review copy of this game. Now, on to Aggelos. To begin with, this game intrigued me. It seemed like a nice little platformer with some hints of good sword combat thrown in. Boy was I right on the money. What I didn't count on was a good little story and nice music in the background.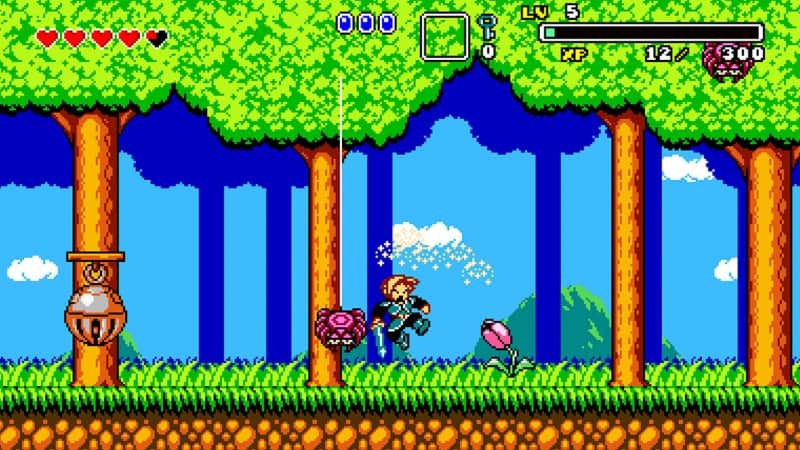 You start off just taking a stroll when you run into a girl that is in trouble, I know how surprising this is, and decide to help her. She needs to get home so you go through the arduous task of leading her back home and what do you find? Low and behold she is a princess! As the good samaritan you are her father, the king, rewards you for bringing his daughter to him. Does he give you gold? Nope. Jewels? Nope. He gives you the task of taking down the most ruthless villain in the land.
The combat is fluid and, while not terribly difficult, you can struggle if you get careless. The special moves you pick up throughout your adventure are unique and you can see almost immediately where they will be put to good use! Returning to previous areas with new powers is sure to net you some new areas to explore by simply putting those powers to good use.
While Aggelos isn't a contender for Game of the Year, it does deliver some meaningful and satisfying combat, story-telling and gameplay. As of right now it's available for $14.99 USD. Some of you will find that overpriced for the short time it takes to get through the game while others will feel like it's a very fair price for a good game to pass the time. As far as the Switch copy I got, I found myself playing it more on-the-go but it looks stunning on a flat screen tv.
Overall I give this game a 6/10 and while that may seem low, in my opinion, platformer metroid-vania style games are everywhere. Most of the ones I have played wouldn't get a 4/10. Yes, the story is kind of short and the graphics are block-style but it still delivers a good experience.
Thanks for reading and as always Happy Gaming and KEEP ON PRAISING THE SUN!!