Another year flys by, and another Evolution comes and goes, once again at the Mandalay Bay. As a local, I appreciate not having to go far on the strip to get there, as well as the Mandalay being a great spot for Evo.
There were plenty of different stands and vendors and a very robust artist gallery. Your veterans such as Gaming Generations, Arc System Works, and Controller Chaos, who are there every year, of course, were at the event, as well as Arcade 1UP, showing off their plethora of different cabinets.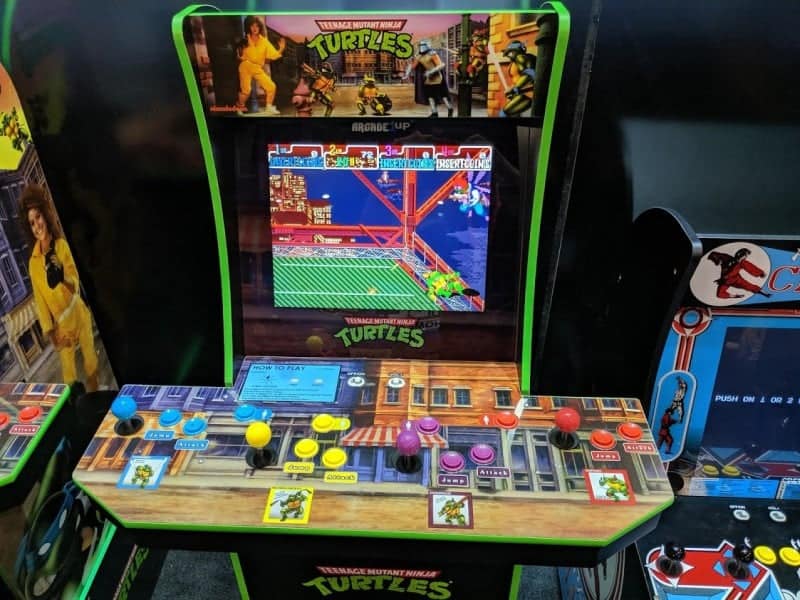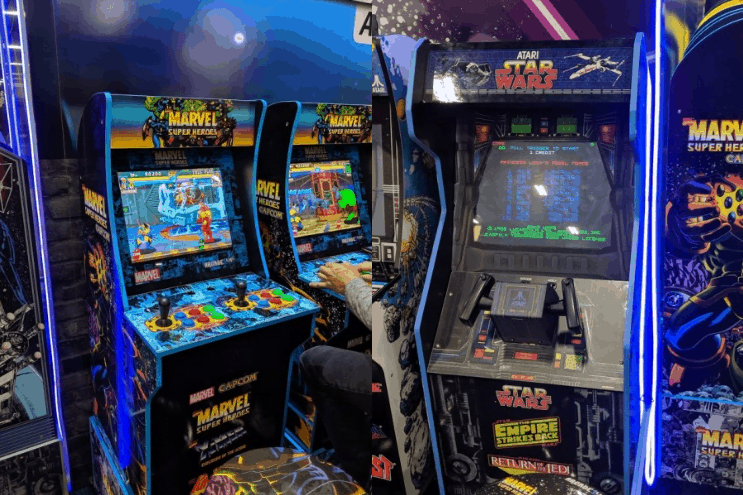 They even had a giant Marvel Super Heroes cabinet that was actually playable, and large enough for the Mad Titan himself. You naturally had all your different arcade stick part/mod stands, as well as controller/accessory brands like Hyperkin and PowerA both making an appearance, with some new hardware they had to preview! 😉
With the FGC growing every year, and with plenty of new fresh titles to boot, the competition was fierce this 2019 Evo. Players from all over the world travel to compete in the largest fighting game tournament that is Evolution, clawing their way out of pools to try to reach to the top for first place on the grandest of stages. Tournament Top 8 standings for each game are as follows:
Soul Calibur 6
BNE Yuta "Yuttoto" Sudo
.Zain "Bluegod" T.
Oplon Jeremy "Skyll" Bernard
Jonathan "Woahhzz" Vo
Tamonegi
PG Jovian "Shen Chan" Chan
ORANGE Marie-Laure "KAYANE" Norindr
DF Joshua "Saiyne" Vernon
UNIST
1. WP Clearlamp_o




oushuu-hi

hishigata

くれ (Kure)

Shinji "Neji" Taharu

Andy "Rikir" La

Senara

Libekichi
DragonBall FighterZ
1. Goichi "GO1" Kishida

Dominique "SonicFox" McLean

Fenritti

Joan "Shanks" N.

B

hirohiro

Christopher "NyChrisG" Gonzalez

Ryota "Kazunoko" Inoue
Samurai Shodown
Seonwoo "Infiltration" Lee

Ryota "Kazunoko" Inoue

Justin Wong

Reynald Tacsuan

Alex "CaliPower" Valle

Fu Pin Kao

Renato "Didimokof" Martins

Chia-Chen "ZJZ" Tseng
Mortal Kombat 11
Dominique "SonixFox" McLean

Ryan "Dragon" Walker

Sayed "Tekken Master" Ahmed

Julien "Deoxys" Master

Denom "A Foxy Grampa" Jones

Tommy Tweedy

Alexandre "Hayatei" Dube-Bilodeau

Andrew "Semiij" Fontanezx
BlazBlue: Cross Tag Battle
Oscar "Shinku" Jaimes (USA btw)

Kyamei

Seitaro "Domi" Ohno

Kamisue "Mekasue" Kazuya

Christina "Bace" Kabacinski

Fenritti

Kauyuki "KojiKOG" Koji

Jone Kim
Street Fighter V
1. Masato "Bonchan" Takahashi
Adel "Big Bird" Anouche

DC "Infexious" Coleman

Atsushi Fujimura

Derek "iDom" Ruffin

Masahiro "Machabo" Tominaga

Hiroki "Kichipa-mu" Asano

Yangmian Huang
Tekken 7
1. Arslan Ash

Jae "Knee" Min Bae

Hoa "Anakin" Luu

Abe "Take" Takehiko

Noroma

Nakayama "Nobi" Daichi

Sun "LowHigh" Woong Youn

Yuta "Chikurin" Take
Super Smash Bros. Ultimate
1. Leonardo "MKLeo" Lopez

Gavin "Tweek" Dempsey

William "Glutonny" Belaid

Ezra "Samsora" Morris

Tetsuya "Raito" Ishiguro

ProtoBanham

Paris "Light" Ramirez

Zackray

With Evo being the momentous occasion it is for fighting games as a whole, a lot of companies take the opportunity to make big announcements and show world premieres. Unfortunately for Capcom, they experienced a big leak, stealing that opportunity away from them. The leak blew everything Capcom was going to show for SFV, which were 3 new characters, 2 veterans and 1 completely new addition: Poison, E. Honda, and Lucia. SC6 is getting a new season, starting off with a returning fighter, Cassandra, and surprisingly a Samurai Shodown crossover, Haohmaru!
UNIST announced a completely new game, Under Night In-Birth Exe: Late[cl-r]. DBFZ announced Janemba and Gogeta(SSGSS), while SamSho is getting a new character for every month, starting with Rimururu, who will be available from 8/7, and Shizumaru Hisame will be coming as a free DLC character for everyone in September. October's character is Basara, November's is Kazuki Kazama, and December's is Wan-Fu. 2020 will see the second season of DLC fighters, starting with Mina Makijina!
SNK also announced a new King of Fighters 15 is now in development MK11 didn't receive too much news, just more Nightwolf gameplay, which is better than nothing (still waiting for Spawn gameplay). BB: CTB is getting a huge gameplay update, as well as 4 revealed characters, and 5 more to come! They revealed Yumi from Senran Kagura, Akatsuki, and Blitztank from Akatsuki Blitzkampf, and Neopolitan from RWBY. ArcSys had more news to share, with a small teaser trailer for the upcoming Guilty Gear title.
BlazBlue isn't the only fighting game getting a gameplay update, Tekken 7 announced a Season 3 with newly updated move lists for every character, with 6 new characters, 2 revealed, with 1 being a returning fighter and 1 newcomer, and a mystery guest character! Zafina will be returning, with some new interesting gameplay mechanics, and Leroy Smith, a new original character, is a U.S. born p.o.c. who seems to be blind and is a martial arts master. Unfortunately for smash fans, we received no new news or information, which is totally understandable since we recently got the Hero a few days ago, and still have Banjo to look forward to!

Evo was a wonderful time, and hype as always, serving as a host to the best players from all over the world and bringing the FGC together for a wild ride. I can't wait to go next year, and hopefully to see you there too!