Hello racing fans young and old! Today's review goes to top speeds of 230 KM/s so you'll need to buckle up for it! We're covering the new title Xenon Racer (Soedesco, $49.99). Does this game have what it takes to stand alongside other modern-day racers or does it get left at the starting line? Let's shift into gear and find out!
Description:
'In the near future, the official racing federation has ordered a seasons pause from racing, to allow teams to ease into the transition to flying vehicles. To bridge this gap, top hybrid car manufacturers host a rogue championship for rookie drivers on the streets of cities worldwide. Their advanced cars drive on electricity and Xenon gas, resulting in crazy speeds. Get behind the wheel, keep your adrenaline in check and drift through the streets. Boost to absurd speeds and become the ultimate Xenon Racer!'
Features:
'Race at top speeds in electric vehicles boosted by Xenon gas
Drift through the streets of cities like Tokyo and Dubai in 2030 Triumph in singleplayer, split-screen & online multiplayer championships
Triumph in singleplayer, split-screen & online multiplayer championships
Customize your car with tons of parts to create the ultimate racing vehicle'
Launch Trailer:
Audio & Visual:
This game doesn't really flounder in terms of the audio. We all know what cars and their racing variants should sound like. Whether that be the actual vehicle itself or the roads that make the sound, either way, this game sounds as it should. This also includes any sounds of drifting, boosting, or…crashing into stuff. The EDM music in Xenon is also really well mastered, it sounds great bumping and thumping over the extreme racing sounds, and blends incredibly well into the experience. This game just didn't go wrong anywhere with the audio, well, at least in my opinion.
The visuals, while they could be improved in terms of some of the textures, truly look great. It's worth mentioning that I'm playing on an XBOX One X and not the Switch or lesser XBOX or PS4 variants. So your mileage may vary with regards to the colors and definition. Having said that, the adrenaline pumping, high octane of the race is going to keep you plenty entertained even if you are not using a 4K enabled console. All in all, there's not much to say about the looks as they didn't really make any major mistakes.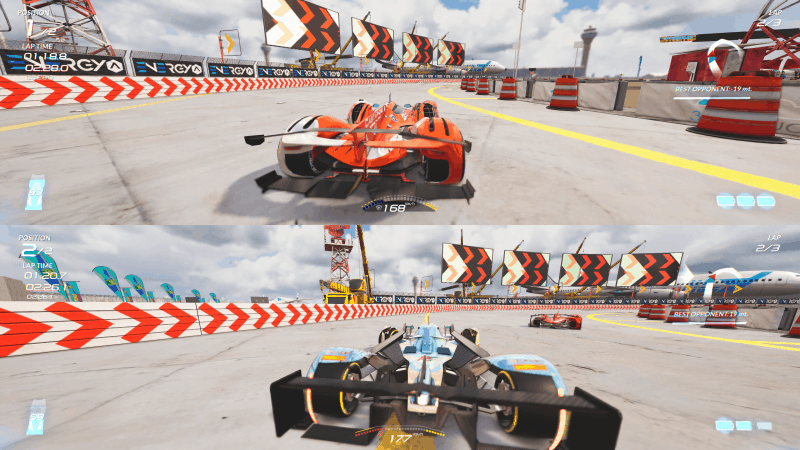 Gameplay:
The game does start out with a tutorial that you'll have to get past. And truly, it isn't even remotely difficult. It's a tad bit insulting to assume that the user hasn't played a racing game before. Yes, I understand that they want to explain the gameplay mechanics, but a 30-second video at the beginning also would've sufficed. Once you're past the opening tutorial though, then the actual game is yours for the taking.
Once that happens, Xenon is a very middle of the road racer. And all that I'm meaning by that is that the game isn't a technical game. It doesn't model its mechanics based off of current real cars and their mechanics. It's supposed to just be a fun romp around the track. So if you're into arcade-style racers, this one is more for you. I very much have problems with games like Forza or Gran Turismo as they force real-world weight and mechanics into the gameplay. Xenon's basic gameplay really makes it fun to unlock stuff and customize your vehicle. This isn't just color options either, you can improve your boosting system too, for instance.
The downside here is that the gameplay doesn't really justify the price point. Don't get me wrong, I like the gameplay, as it feels like other arcade racers. However, $49.99 is a bit steep even with the eventual extra content. I think they should probably add some more modes. Perhaps like a mode where you pick up items and use them against other racers. There are plenty of arcade-style modes that aren't being used here. Yes I know there's a full campaign, offline and online racing, and different practice modes. However, I still feel that they're all just based around basic racing.
But it's not all downsides here. As I mentioned before the visuals look pretty damn great and on top of that, you'll find yourself visiting tracks in some of Earth's greater locations like Tokyo, Boston, France and so much more. Additionally, there are various difficulty settings which make playing the game more worthwhile as you'll be able to play through all of the different difficulties in the campaign. There is also a health system for your car that you'll need to keep an eye on. If you lose all of your car's health due to damage, you'll be reset to a point on the track and have to try to catch up.
Replay-ability & Longevity:
One of the whole reasons that I waited longer before releasing this review was because I knew there was more content being released after the game came out. I didn't want to just judge a vanilla game if it had free and paid content releasing retroactively. In fact, these DLCs are free through the end of July 2019. So if you're reading this, and you're sold on the game you should probably just go ahead and stop reading and go buy the game and download it and it's extra content will also download. The game itself is loaded with plenty of reasons to replay it, not including the DLC packs that are now out. Below is everything you'll find in the DLC as of the time of releasing this article. There is definitely even more to come. Oh, and if you're reading this after July 2019, the DLC is still worth a purchase!
May 2019 DLC Pack
June 2019 DLC Pack
July 2019 DLC Pack
Want it for Switch? Click here.
Need it for PS4? Click here.
Have an XBOX One? Click here.
More of a PC person? Click here.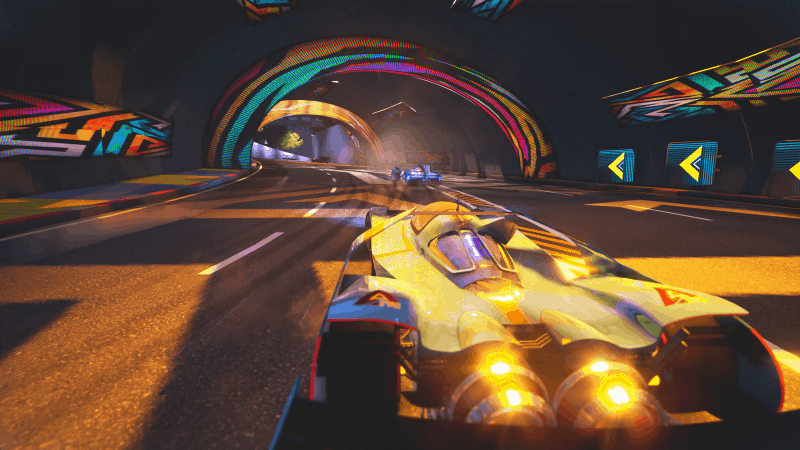 If you like the author's work, follow him on Twitter @V1RACY and don't forget to enter the weekly giveaways!
And as always, stay tuned here on Hackinformer.com for so much more and follow us on Twitter @Hackinformer