EON Gaming had been teasing a new product for their site and I could hardly contain my excitement! They really know how to promote themselves and their products. So what this article is, is my live account through to the end where they actually announce what it is they're bringing next! If you want to skip through my guessing and the tweets, just scroll to the bottom to get right to the answer! Either way, you shan't be disappointed.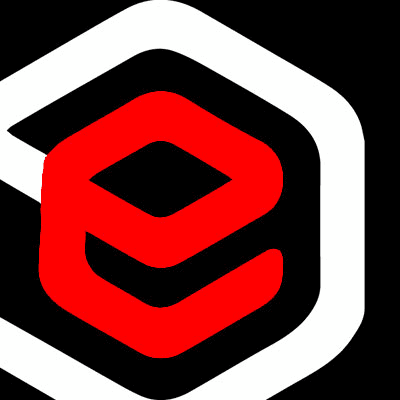 First they tweeted this at us on June 19th:
A childhood champion, coming to your HDTV.

Stay tuned… pic.twitter.com/ZzvkiNUXGF

— EON (@EON_gamingHD) June 19, 2019
Then we got a follow up tweet late in the evening on Tuesday, June 25th:
For the past year, we've traveled across the country asking all of you one thing: "what should we do next?"

You've spoken. We've made it!

At 10:30am EST, we'll be unveiling something truly original, a world's first, and we have you to thank.

We think you're gonna love it!🎁💕 pic.twitter.com/UZdllG539O

— EON (@EON_gamingHD) June 26, 2019
Time for me to speculate what I believe the product to be:
They maybe dropped hints to it in their tweets. But then again, maybe they didn't want a single chance that someone might be able to guess what it actually is. I had quite a few thoughts as to what it might be if they were hinting in the tweets. The word "champion" led me to believe that it's another HDMI device, but for a system that had the game "Urban Champion". So naturally, I thought it might be a NES HDMI device. I do know that that sounds impractical for a company that specializes in plug and play HDMI devices. But maybe, just maybe they used the port on the bottom that Nintendo never used.
My second thought was if they were hinting, they used the Legend of Zelda Ocarina of Time photo. So clearly that means that maybe they're doing a Nintendo 64 HDMI device. Again, this would mean we could have Smash on HDMI with no lag. It has the same standard definition port on it that the Gamecube has and it has another port on the bottom as well. So it could very well be that they make a small box that snaps into the bottom.
If they weren't hinting, my last thought would be that the hints were to throw us off and people want a Sony HDMI option. Maybe for the PS1/PS2. These are around the same ballpark in terms of beloved systems and have some HDMI documentation already available. Who knows. I'm going to be finding out soon. Scroll down to find out finally what it is at the same time I do!
And here it is!:
Well it seems that one of my guesses were correct! Although I'm not an expert on the science within it, I won't question it at all! I'm ready for a device like this! Here's the tweets that officially announced it.
Introducing the EON Super 64, the world's first plug-and-play HDMI adapter for the N64! 🎁

+ N64 S-video scaled to 480p
+ Lagless input
+ Custom design
+ Standard HDMI output
+ Activate "Slick Mode" for more polished visuals
– No mods or external power required. Seriously. pic.twitter.com/zYxu53NHif

— EON (@EON_gamingHD) June 26, 2019
Here's some images, YouTube trailer, and more details:
'The EON Super 64 is the latest product in the EON catalog of HDMI plug and play adapters. This patent pending design is the first adapter of its kind to offer a complete plug-and-play solution intended for use with the original Nintendo 64 console (NTSC, NTSC-J).
The Super 64 delivers a clean 480p zero lag image over HDMI without the need for external power. Additionally the Super 64 features a new "Slick Mode" button that when activated buffs out hard pixelated edges, giving an all-new look to our favorite N64 games.
Designed with aesthetics in mind, the Super 64 is visually consistent with the original N64 console so that when seated, it feels and looks right at home. The Super 64 also comes in a custom designed box that faithfully represents the original console.
Enjoy playing all of your original N64 games, on your original N64 hardware, with the only adapter whose form is as beautiful as its function.
The Super 64 is a plug-and-play HDMI adapter for the Nintendo 64
No mods Required
Provides the best visual signal possible on original hardware

Pulls N64 S-video and scales to 480p
Custom tuned colors and audio to create the most true-to-form N64 experience

Lagless input – controller inputs appear on screen instantly
Custom designed plug to match original N64 aesthetic
Utilizes standard HDMI
"Slick Mode" feature produces a more polished image
Product Includes:
EON Super 64
Stylized custom packaging'
The product is releasing on July 22nd and retailing at $149.99
If you like the author's work, follow him on Twitter @V1RACY and don't forget to enter the weekly giveaways!
And as always, stay tuned here on Hackinformer.com for so much more and follow us on Twitter @Hackinformer