The Nintendo Switch has been getting a great deal of love since its inception. In the latest support to the Switch, and thanks to Omega Force with Koei Tecmo, we have Dynasty Warriors 8: Xtreme Legends Complete Edition. Does this version of the game hold up on the console, or does it fall short? Let's take a look and battle our way through this review of Dynasty Warriors 8: Xtreme Legends Complete Edition.
Dynasty Warriors 8: Xtreme Legends Complete Edition
Developer: Omega Force
Publisher: Koei Tecmo
Platform: Nintendo Switch (reviewed)
Release Date: December 27th, 2018 worldwide
Genre: Hack and Slash and Action
*Thank you Koei Tecmo for the Switch Review Key*
Intro: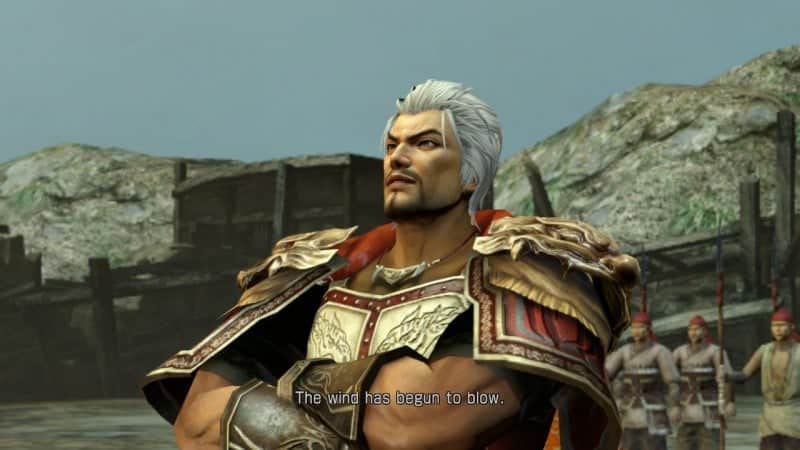 The story of this game is another retelling of the story of the Romance of the Three Kingdoms. You have four different main stories, which are Shu, Wu, Wei, and Jin. No matter what, play Jin last (as it's toward the ends of the Three Kingdoms story). Shu, Wu, and Wei all run parallel to one another in terms of story progression. There are historical events and what if scenarios that are unlocked under some kind of condition. A new addition to these stories is the LuBu story mode. You get to play as LuBu and progress with the storyline.
The Complete Edition includes all of the content from both DYNASTY WARRIORS 8 and DYNASTY WARRIORS 8: XTREME LEGENDS, thus giving new fans the opportunity to play through both titles. So it is a good opportunity to get in on this. The game includes all of the DLC available from the previous versions of the title as well.
Gameplay:
Gameplay in Dynasty Warrior games is very simple. You hack and slash your opponents. That is the gist of the actual gameplay. To get into a bit more detail, the player needs to follow objectives given to them. This usually consists of taking over an enemy camp and/or points on the map. Sometimes the formula deviates to defeat a certain opponent or escape the area. Besides that, the combat can be much more than Hack and Slash. There are special power moves and power combos. These two options can turn the tides of battle much easier.
A new addition to story battles is access to camp before each mission. This allows conversation with other officers where they share their thoughts on the current situation and battle ahead. The player also gets an opportunity to purchase any weapons available from the shop. Weapons can also be picked up from the battlefield when certain enemies are downed (usually officers and/or gatekeepers). This allows for customization to your chosen character (which is selected before each battle from who is available). You can stick to their favorite weapon, or deck them out in a weapon of your choice. It is interesting to see a character like Sun Sangxiang deviate from her throw item to a sword or spear.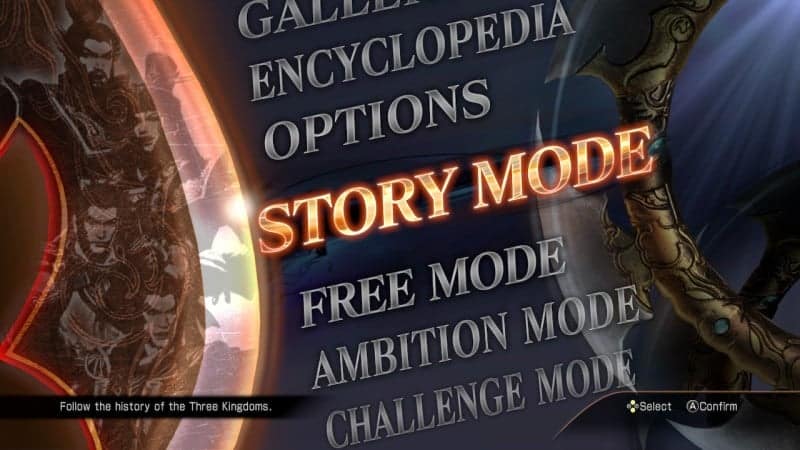 There is Free Mode, Story Mode, Ambition Mode, and Challenge mode. This does not include the unlockable hidden missions. The game has more than meets the eye. In term of performance on the Nintendo Switch, it was about the same as a console version. I mainly played undocked during my time with the game and it performed just fine. I also tried it in the docked mode with the result being shorter load times and slightly better performance. Dynasty Warriors 8: Xtreme Legends Complete Edition plays just fine.
Visual and Audio:
Visually, it is acceptable in undocked mode. There is a decrease in the overall presentation of the graphics and environment, but it does not deter from the actual game by any means. In docked mode, it is on par (or about close to) the Playstation 4 version.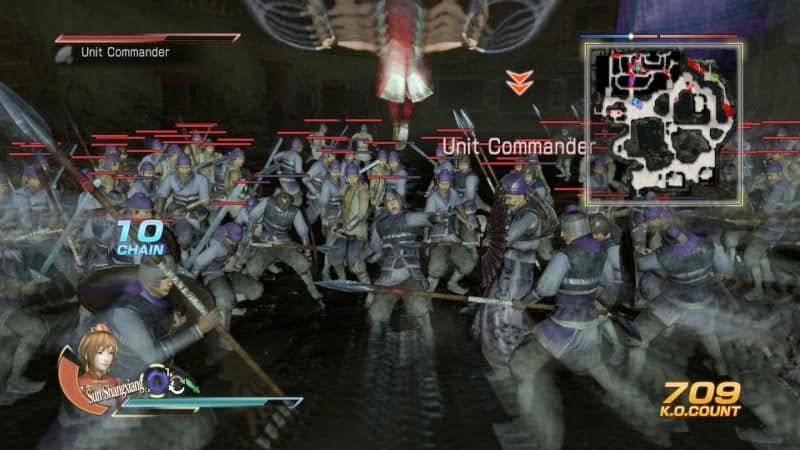 Audio wise, the game is the same audio no matter docked or undocked. You still have the voices (option for English and Japanese), the music, and sounds of battle. It comes in clear, sounds fine, and is presented just fine. It is the traditional Dynasty Warriors audio that the franchise included for many years and no difference to it.
Replay and Fun Factor:
Replayability for this game and any Dynasty Warriors game, in general, is high. You have several modes to play, several characters to utilize, new modes added, new levels to unlock, and much more. It will take quite some time to just get through everything.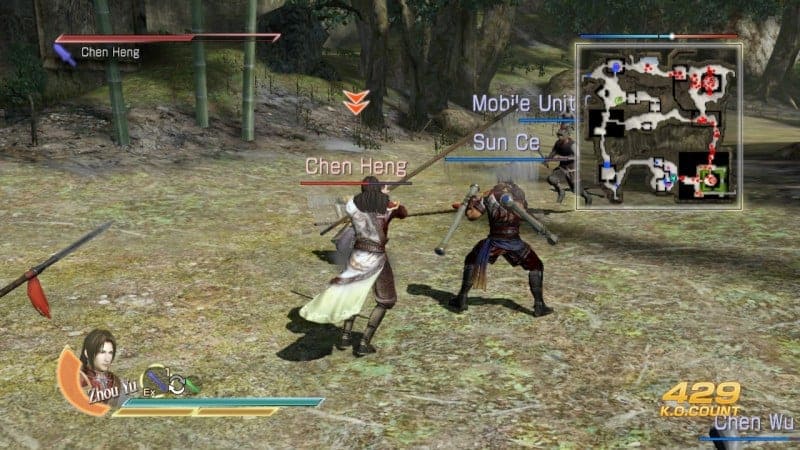 For the game being fun, from my experience, it was very fun. From going through the different campaign modes to other modes, it was fun. The game itself can boil down to simple hack and slash, but that's what makes the game appealing for its fanbase. I can load up a level or free mode at any time, just enjoy myself taking out countless enemies, and go about my day after. The fact it's now portable means I can take Dynasty Warriors 8: Xtreme Legends Complete Edition on the go and hack away at enemies at any time of the day if I truly want.
Wrap-up/Conclusion:
Overall, Dynasty Warriors 8: Xtreme Legends Complete Edition adds new features and a bit more complexity to the game. However, it is the same formula that's been around since the late 90s and kept going for over 20 years. This allowed for several spin-off titles (Hyrule Warriors, One Piece Warriors, Fire Emblem Warriors, etc.). As the saying goes  "if it isn't broken, don't fix it". That is how the franchise has been and it has been fantastic for so many years. Dynasty Warriors 9 deviated from this formula and was not well received. That is why I recommend Dynasty Warriors 8: Xtreme Legends Complete Edition. It is probably the best game in the franchise in my opinion. Get it, play it and love it. I do hope future titles will come back to this formula for the most part.
Until next time, Mgs2master2 out!
*Special thanks to Koei Tecmo for the Switch review key.*