Nintendo has just pushed out the 6.0.0 FW update for the Switch. Before updating just be aware that THERE IS A STRONG POSSIBILITY THAT YOUR MODS/HACKS could be reversed. This is in addition to any exploits possibly being blocked. We recommend that YOU DO NOT UPDATE if you are modded in any way.

It cannot be stressed that enough, as we do not know what this will do to any modded device. It is also recommended that you wait until further news is released about the FW. However, if this does not apply to you, or are curious as to what this update does, see the patch notes below.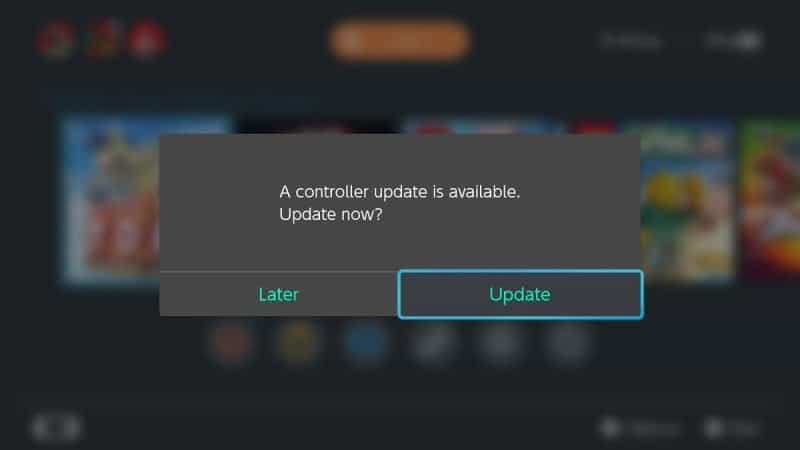 Don't update when it drops and set your DNS to switchbru to (45.55.142.122)
Below is a list of the patch notes for 6.0.0. As you can see, it is a very large update.
Improvements Included in Version 6.0.0 (Distributed 9/18/2018)
Nintendo Switch Online* features and functionality have been added, including:

Save Data Cloud Backup

User your internet connection to back up game save data for compatible games

Some games are not compatible with Save Data Cloud

To back up save data or download a previous backup, head to System Settings > Data Management > Save Data Cloud Backup

*Nintendo Switch Online membership (sold separately) and Nintendo Account required for online play. Not available in all countries. Internet access required for online features. Save Data Cloud backup available in compatible games. Terms apply. To learn more, click here.

Added the following system functionality:

Upload up to four Album screenshots at once on supported social network services

Only one captured video can be uploaded at once

Select from six new Captain Toad icons for your user
To edit your user icon, head to your My Page on the top left of the Home Menu > Profile.
Play your digital software and content on non-primary consoles by linking your Nintendo Account
The term "active console" has been renamed "primary console" in Nintendo eShops

Playing software in multiple consoles has certain restrictions

Display of Nintendo Switch News articles will be limited to match the restricted software parental controls setting selections

Please note that the restriction will only apply to News articles distributed after the release of version 6.0.0.

Change the layout of the USB keyboard to the desired language

To change the language, head to the System Settings > System > USB Keyboard

Removed the following system functionality

After installing the system update, it will no longer be possible to unlink your Nintendo Account from your Nintendo Switch user

General system stability improvements to enhance the user's experience, including:

Compatibility improvements have been made for a controller licensed by Nintendo
In addition to the patch notes above, there are also controller updates to the Joy-cons and Pro controllers.
As more is discovered about this update, expect more posts and/or updates to this post. We at Hackinformer wanted to put out this PSA in regards to what is known about this update officially. However, it is still strongly recommended that you do not UPDATE if you play on modding your device. If you do not care, go for it and comment below about your experiences.
Don't update when it drops and set your DNS to switchbru to (45.55.142.122)
Update:
Reports that it can brick modded joycon and some homebrew keeps crashing…
Until next time, Mgs2master 2 out!