The Nintendo Switch has a few custom firmware to pick from but one of them has become very popular amongst sceners and that's ReiNX. Developer Reisyukaku has just released another update for ReiNX putting in partial 6.0 support plus a new ReiNX toolkit.
The toolkit is ran either through the homebrew menu or as a Custom NSP on the Home Menu. It's able to update existing CFW, dump the Nands, Cal0, Boot0, and Boot1. It has a built-in AutoRCM toggle option and it can also change the splash.bin which supports png, bmp, and jpeg.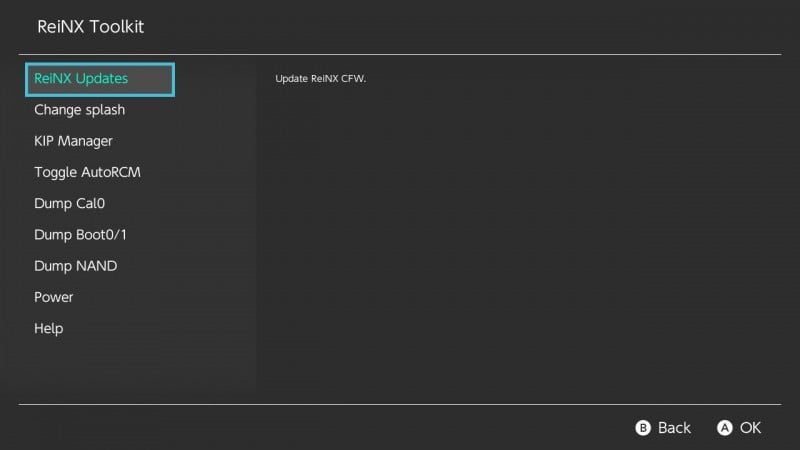 Features for ReiNX v1.6:
self chainloading
pm disables telemetry service
fs_mitm not in by default anymore
partial 6.0 support
ReiNX custom version string
Further improvements to overall system stability and other minor adjustments have been made to enhance the user experience.
Download: ReiNX_v1.6
Features for ReiNX Toolkit:
Dumps NAND/Cal0/Boot0/Boot1
Toggles AutoRCM
Splash.bin converter/changer (accepts formats such as jpg/bmp/png)
Reboot/Power off option
Update the toolkit from within the toolkit
Download: ReiNX custom NSP
Download: ReiNX Homebrew menu