Bandai Namco revealed at this year's E3 that Dragon Ball FighterZ would be making its way to the Nintendo Switch later this year. And right after a couple of weeks subsequent to the announcement, the publisher announced that Dragon Ball FighterZ is ready to be on-the-go on September 28.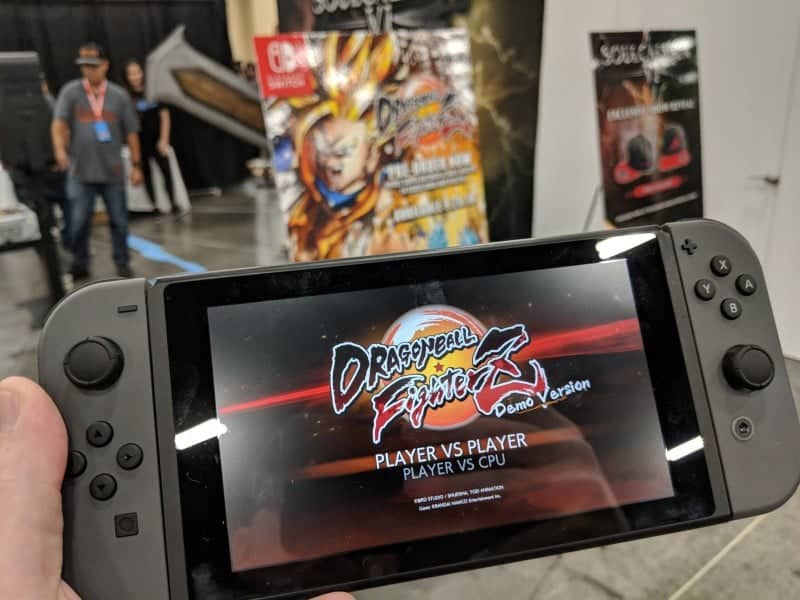 A month later, Nintendo Switch games fans are given confirmation to get their hands on Dragon Ball FigherZ in an open beta announced by Bandai Namco.
In addition, the publisher also mentioned that the game will include new local multiplayer features such as 2v2 and 1v1 matches, as well as an offline six-player party match mode. You can check out their announcement on Twitter below.
The story of the game concentrates on a new battle against a revived Android 16 together with an army of super androids. Goku and his friends need to fight. The story is divided into three chapters namely: the Super Warriors Arc, the Super Villain Arc, and the Android Arc. Each of these chapters resembles the outlook of Goku, Frieza, and Android 18.
LOOKING WHERE TO PRE-ORDER?
Search no more. You can pre-order Dragon Ball FighterZ Nintendo Switch version here at Play-Asia.com. Reserve your copies now. Don't forget to use our coupon code informer to save a few bucks.
And if you want to get the PS4 and Xbox One version of the game, you can grab yours here at Play-Asia.com. Click that button below to get your copies.
---
Dragon Ball FighterZ Nintendo Switch version is included in Bandai Namco's lineup for this year's biggest gaming event in Europe, Gamescom 2018. More updates will be revealed for this game once Bandai Namco's show takes place. We'll keep you posted, folks!
---
For more information about the game, you can refer to the details below.
【TRAILER】
【FEATURES】
Nintendo Switch Features – Simplified controls for single Joy-Con play
Spectacular Fights – Experience aerial combos, destructible stages, famous scenes from the DRAGON BALL anime reproduced in 60FPS
3vs3 Tag/Support – Allows players to train and master more than one fighter/style which brings deeper gameplay
High-end Anime Graphics – Using the power of the Unreal engine and the talented team at Arc System Works, DRAGON BALL FighterZ is a visual tour-de-force
【SCREENSHOT】
PLAY-ASIA.COM