From everyone saying that iOS jailbreaks where dead to seeing jailbreaks being released for 32 and 64 bit devices from iOS 8-iOS 12 beta, this year has been a crazy ride. Anyone who follows the scene would definitely admit that. You can definitely feel the resurgence happening. And now, we finally have a full fledge release for those who have 64-bit devices running iOS 10 up to 10.3.3!
Changelog (for those who want to know)
v0.9-003 Pre-Release [2018-8-7]
Fixed the 'error code 2' bug when extract dpkgdb-base bootstrap.
v0.9-002 Pre-Release [2018-8-7]
Disabled the (broken) update checker.
v0.9(-001) Pre-Release [2018-8-7]
Have fun.
Public Beta 6 [2018-1-23]
Fixed the root r/w patch for <10.3 – Meridian now works on all 10.x 64-bit devices! Thanks @stek29!
Updated dropbear to use /meridian/bins/sh – fixes issues with other JB's (Saigon, Yalu)
Tidied up the installation/running process
Fixed the lack of constraints on DRM ViewController
Public Beta 5 [2018-1-16]
Fixed the 'Delete Cydia' option not working
Added an 'Uninstall Meridian' option under the advanced options
Moved the amfi patch back over to a separate bin – it will now re-patch amfid if it's ever killed
Added a couple sets of offsets for some random beta versions
Added containermanagerd patch
Fuck signing services.
Public Beta 4 [2018-1-7]
Fixed Cydia not showing up for some users
Added a 'Delete Cydia' option under the advanced options menu
Public Beta 3 [2018-1-6]
Fixed the r/w remount check
Fixed the 'done' button popup on iPads
Public Beta 2 [2018-1-5]
Added 'done' button menu options
Fixed Cydia crashing on launch (use 'Reinstall Cydia' on done screen)
Fixed error for r/w remount failure not showign
Fixed uicache entitlements
Added options to reinstall Cydia, install dpkg, and re-extract the bootstrap
Public Beta 1 [2018-1-4]
Initial release.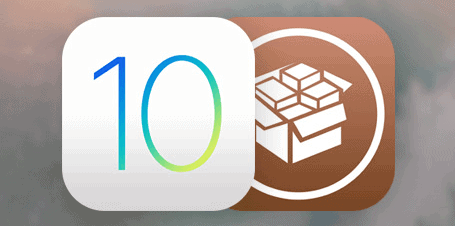 Instructions:
Open Cydia Impactor and connect your device.
Drag the Meridian IPA file onto the Cydia Impactor window.
Enter your Apple ID (email and password).
Open Settings, go to General, then click on Profiles & Device Management.
Trust the new certificate for Meridian.
Open Meridian from your home screen.
Tap 'Go' button and enjoy!
If you like the author's work, follow him on Twitter @V1RACY and don't forget to enter the weekly giveaways!
And as always, stay tuned here on Hackinformer.com for so much more and follow us on Twitter @Hackinformer