It still hasn't been even a whole month since the end of E3 and we still have a lot to talk about. Today we're getting into another great set of products that I got to set my sights on while at E3 came from YesOJO. There are plenty of products that they showed off, some of which aren't even released yet. So we're just going to cover the stuff that I saw that is also currently on their site. So instead of a lot of introductory dialogue, I'm going to instead get right into the meat and potatoes!
$12.99
Unique and Fashionable
Scratch Resistant
Unique Design, Chich Look, Gator Mouth Like
Rotates 180
Translucent black appearance
11 Game Card Slots
ABS Material
Explorer Leather Switch Cover
$16.99
Genuine Leather
Special Design for Switch
Useful and Elegant
Multifunctional (Wallet, Cover, 12 Game Card Slots)
Different Colors
Has Adjustable Stand
Magnetic Flaps
Handle Included
Vents for Heat Dissipation
$19.99
PVC+ABS Shell
Water Proof
Crush Resistant
Light Weight
Easy to Carry
Variety of Colors
10 Game Card Slots
$19.99
Protect the Joy-Con
Anti-slip Treatment
Dual Injected TPU on Both Sides made for Comfort
Ergonomic Design
Larger Shoulder Buttons for Increased Operability
Shoulders have Built-In Springs
Joy-Cons can Easily Pop In and Out
Put your OJO in the Bag & take it anywhere.

The bag has enough space and pockets to fit your Switch, your Ojo and many other accessories, such as the dongle, all together.
The bag is made of a multi-layer material designed for protecting your gaming console. With a water-proof top coat, shock-absorbing middle layer and a smooth inner surface, it protects your kit from water splashes and being hit on a hard surface.
$49.99
OJO Dongle is a portable dock for the Nintendo Switch.
Connect the Dongle to your Nintendo Switch, and enjoy all original dock functions on the go.
Supports almost all HDMI devices.
Plug and Play.
Exclusive design for Switch Type-C Port used for charging and data transmission.
$399.99

OJO is the world's only Nintendo Switch exclusive video projector.

OJO is also an universal projector

You can zoom in on Switch's screen to whatever plane you want to project.
You can put it in your backpack, take it wherever you want, and share your wonderful experience with your good friends anytime, anywhere!
With it, you can enjoy the movie theater audio visual shock. Without the aid of any other device. You don't even need a power supply.
With it, you can witness the wonderful game moments with more friends!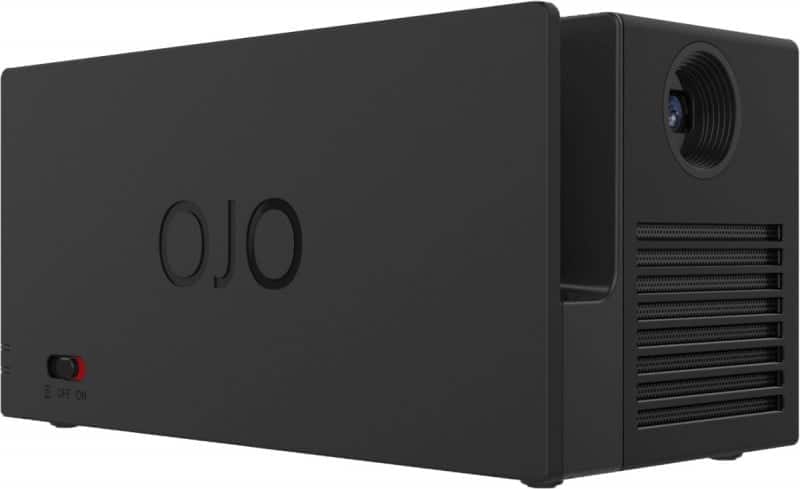 If you like the author's work, follow him on Twitter @V1RACY and don't forget to enter the weekly giveaways!
And as always, stay tuned here on Hackinformer.com for so much more and follow us on Twitter @Hackinformer