The last day of any event is always so sad. You can feel the people dreading the eventual goodbyes. But at E3, well, things are different. The last day is full of last minute excitement and a renewed feeling of the fact that these games will be in our hands and homes the sooner E3 ends! Let's take a look at the last day of E3!
Earthfall-This game comes to us from Holospark. It's a four player online co-op game made with Left 4 Dead as it's inspiration. I love the fact that they admit that they had a love for Left 4 Dead but also conceded that it had its flaws and they wanted to build upon that. With gameplay features like sprinting, aim down sights, and building protective barricades, there are several ways that this game is already better than Left 4 Dead. This game doesn't feature the tired trope of using Zombies either. The game has their own species of aliens that come in all shapes and sizes. I played with 3 other bots, all of which were that perfect balance of smart but not too skart. They let me still drop my fair share of enemies while also letting me doing the objective and they themselves helped fight off baddies. There is so much more to talk about. I'll be reviewing this game when it comes out for PS4 and XBOX One on July 13th. It will be distributed by Gearbox and will retail at $30. If you want to play it, sooner, it is available on Steam.
Bloodstained:Ritual of the Night-This game was Kickstarted by fans by the great Castlevania creator himself,Koji Igarashi. The game will be available across multiple platforms PC, XBOX One, PS4, Wii U (I'm guessing they're more likely to change it to Switch, and Vita. Vita was an option back when the device was bigger. I hope they still honor that for the PlayStation Vita fans out there. This Castlevania-esque game comes out in 2018!
LimitedRunGames-One of my favorite company's in the video game industry had a nice E3 presence this year, and rightly so. What they do is release fantasic digital games as physical releases in limited quantities. They have announced 18 games coming up that you shouldn't miss. Here is the list:
Oceanhorn: Monster of Uncharted Seas (Nintendo Switch)  Available now through July 11th
Read Only Memories: Collector's Edition (PS Vita) coming June 29th, 2018
VA-11 HALL-A: Collector's Edition (PS Vita) coming June 29th, 2018
Night Trap: 25th Anniversary Edition (Nintendo Switch) coming July 2018, pre-orders begin Friday, July 6th
Observer (PS4) coming July 2018
Thumper (PS4/Nintendo Switch) coming July 2018
Salt and Sanctuary (PS4/PS Vita) coming August 24th, 2018
Cosmic Star Heroine (Nintendo Switch physically and Digitally) Digital release in August, physical is still unknown
Yooka-Laylee (Nintendo Switch) comjng August 2018
Golf Story (Nintendo Switch) coming September 2018
Layers of Fear: Legacy (PS4/Nintendo Switch) coming October 2018
Senran Kagura: Bon Appetit!:Full Course Edition (PS Vita) coming Summer 2018
Exile's End (PS4/PS Vita) coming Summer 2018
Phantom Breaker Battlegrounds Overdrive (PS4/PS Vita) coming Summer 2018
Iconoclasts (PS4/PS Vita) coming Q3 2018
The House in Fata Morgana: Dreams of the Revenants Edition (PS4/PS Vita physically and digitally) coming Q1 2019
Dust: An Elysian Tail (Nintendo Switch) – Unknown at this time
Spelunky (PS4/PS Vita) – Unknown at this time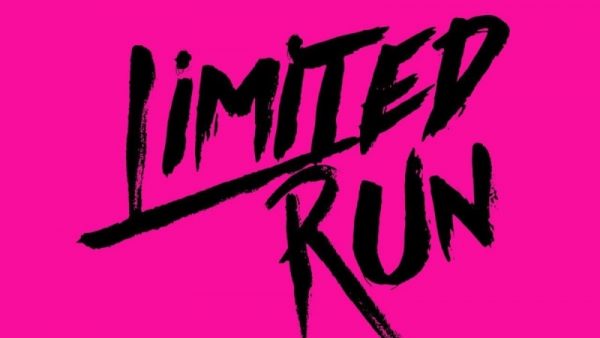 OVERKILL's The Walking Dead-This new game from Starbreeze is a new FPS featuring four playable characters. It will be on the XBOX One, the PS4, and PC. The game is a co-op experience if played correctly. You all have to work together to obtain an objective. It's not an everyone for themselves expereince. There are human opponents as well as Walkers. If you're too loud doing anything, Walkers will coverge on your location. There are two main and melee weapons you can choose from on the load out screen before an objective. There are also secondary tools such as lock picks, to enter locked areas, as well as wire cutters to help with fences and such. The game is very stealth heavy since there is a high presence of Walkers. The game comes out November 6th,2018 and retails for $59.99.
Awards!-I have some thoughts on three games that deserve some attention so I thought I would have categories of "awards" to encapsulate them. First category, "Sleeper Hit of E3", this is a game that is under the radar but was truly great fun. And that award definitely goes to Earthfall. The second category is the "Longest Line of E3". This is a game that clearly everyone wants to play as the line was always maxed out. This year, that award actually goes to Resident Evil 2! The last category is "Best New Game of E3". This category is for a game that is wholly new, not a sequel, but a standalone game and is the best of them. That game, is Tetris Effect. Seriously, we recommend all of these games!
And that's a wrap! Thanks everyone for reading our content. For the truly dedicated fans, I've included 20 minutes of photos and videos for you!
If you like the author's work, follow him on Twitter @V1RACY and don't forget to enter the weekly giveaways!
And as always, stay tuned here on Hackinformer.com for so much more and follow us on Twitter @Hackinformer