Bethesda has followed suit with Sony this year and have already announced any key games. It's moreso to just get ahead of the leaks and announce the game early. But then talk about the details of the game at the event. Or maybe this was a bait and switch? Maybe Bethesda showed off one thing to keep people from wanting to dig deeper and then still had a lot hidden up its sleeve? We discuss everything that they talked about right now!
Rage 2-They show us more of the open world gameplay. The weapons are so varied and the vehicles are both fun and dangerous. It also gave us some insight about the story mode. The footage shown is pre-alpha footage that was captured in-engine. But even knowing that it's pre-alpha footage, I can confidently say that it is vast and beautiful. If you focus on the weapons, you'll see things like a deadly boomerang, grenades that home in on the target and explode.
Elder Scrolls Legends-Coming to Switch, XBOX One, PlayStation 4. Will be overhauled graphically for consoles so that they play without touchscreen. Otherwise, no new updates on that front. Anything you do on the mobile or PC versions will be able to transfer to the console versions.
Elder Scrolls Online-They've reached 11 million players now in total. They're 2017's MMO of the year for the 3rd year in a row. He mentioned that DLC comes out once a season. The next DLC will be called Wolf Hunter based on Werewolves. There will be a Black Marsh DLC in the near future as well.
Doom Eternal-A sequel to the Doom reboot! The trailer showed Doom guy in hell from the get-go. That's because hell has taken over earth. Double the demons are in this game! More details coming in August at QuakeCon.
Quake Champions-Touts itself as community driven and it's the quickest and best multiplayer experience. You see plenty of great and diverse characters. Featuring a full sized Lizard fellow (seriously, I would love to be a lizard with a rifle). All of the characters appear to be fully voiced. And I really like how some of the characters still look like the era that Quake was born from. Play Quake free right now through the 17th.
Prey-A free update comes out tonight that features new modes including survival mode. There will be a DLC coming out called Mooncrash that has new gameplay mechanics, new location (the Moon), and loads of new quirky weapons. Every run through the mode is randomized and different than the last. Additionally, they have another DLC coming out later this summer. It's a crazy version of Hide and Seek called Typhon Hunter.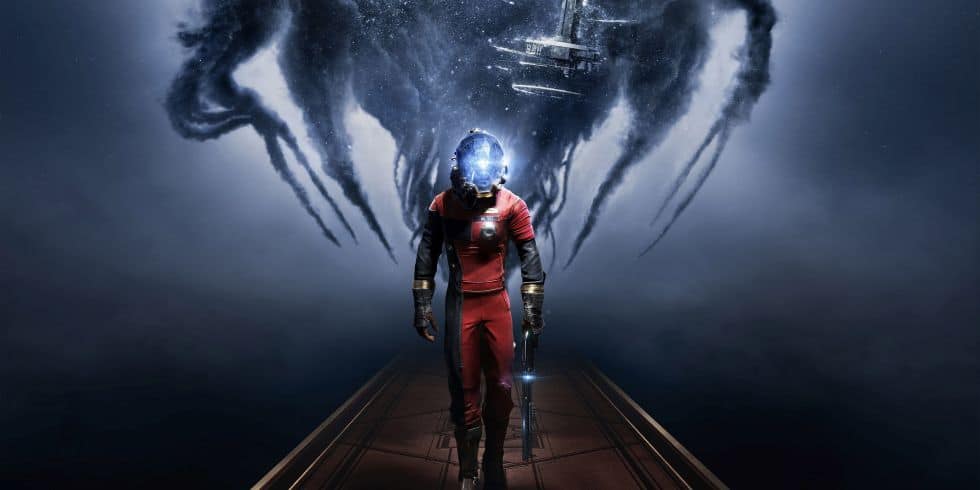 Wolfenstein II-They're reminding us that it will be coming out on Switch soon. Wolfenstein Youngblood will be coming out soon. Focusing on BJ's twin daughters and will take place in Paris in the 80's. It's a co-op experience if you'd like to play that way! It's coming out in 2019.
New VR Games-Prey will get future DLC's in VR, presumably for PC. Wolfenstein will also get a game called Wolfenstein Cyberpilot for VR.
Fallout 76-As mentioned before, Fallout 76 is a prequel to the first Fallout. The game is 4 times the size of Fallout 4. Set in West Virginia. We got the same trailer that we got at the XBOX event. Complete with the John Denver cover and everything. Not to mention our main character in the trailer has a man bun. Interesting. After the trailer is a gameplay play through of the beginning of the game. The game starts on Reclamation day were all of the vault dwellers get to leave. And that's about it. They talk about the graphics in the game and mention that there are 6 major locations to go to, each more unique than the last. Fallout 76 is online only! They confirm that you can play the game on your own with zero help. Open world, survival, every person you come across is a real player. Death will never mean loss of progression, so it makes it easier. If you play with your friends, so does your progression. You will have plenty of PVP scenarios and can take stuff from the newly dead. You will now be able to build anywhere and move your buildings anywhere. You can take pictures in game of anything that you'd like. There are numerous nuclear missile sites in the game as well that the players have access to. Your heavy metal suits are fully customizable with tons more customizations. There will be dedicated servers that they guarantee will be up for years to come. There will be a beta test of the game! The collectors edition will feature a map that glows in the dark. There will be figures that you can put on the map as well. Lastly it will have the heavy metal helmet. The light works on the top, it's wearable and the microphone works as well! The game releases November 14th, 2018!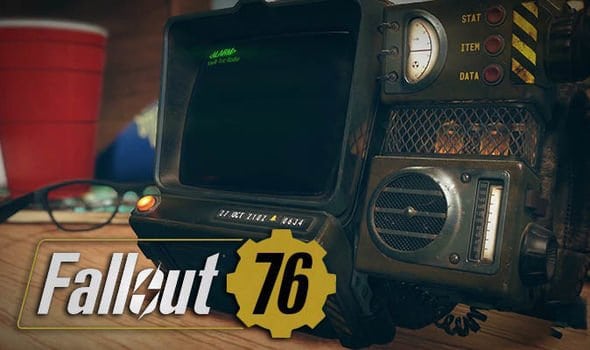 Fallout Shelter-Coming to the PlayStation 4 and the Nintendo Switch. The Switch version will be compatible with the Joy-cons or the touch screen. They're released today! Go get them right now, dear readers!
The Elder Scrolls Blades-A new mobile game that is coming soon! It's a huge first person game like the console, but you also get console graphics. You can use touch screen or the dual on screen sticks. The dungeons are both handcrafted as well as procedurally generated sections. Make your own character and use a bevvy of new spells. Best of all, the entire game could be played in portrait mode with one thumb if you'd like. There are outdoor areas and the game looks to be something better than launch title PS4/XBOX One graphics. There are 3 modes of play. Abyss, a rogue like. Arena, a PVP. The Town, the hometown for your faction, the Blades. There is a town building mode and you can visit other towns as well. Also coming to PC's, tablets, consoles, and VR on mobile and PC's as well! The game is cross compatible no matter the configuration. Coming out this fall, for free! You can preorder it tonight!
Starfield-A new IP coming out on next generation consoles. This is the first game of E3 that exists on the next generation of systems, giving us a look at the graphics. Unfortunately, we just got a tease of a satellite in space above presumably our planet.
Elder Scrolls VI-A teaser of a giant map! But that about sums it up.
If you like the author's work, follow him on Twitter @V1RACY and don't forget to enter the weekly giveaways!
And as always, stay tuned here on Hackinformer.com for so much more and follow us on Twitter @Hackinformer