The Video Game giant Nintendo has been bringing their classic systems back to the masses with the NES classic mini that launched in 2016 and then with the Snes classic mini that launched in 2017. There was a lot of speculation that Nintendo will follow up and release the most requested and hardest to emulate, the Nintendo 64.
Recently a trademark popped up on July 18, 2017, in reference to the N64 controller, but no further details were released by Nintendo in regards to this trademark. Well, today Japanesenintendo.com posted up a Nintendo trademark in reference to the N64, and this time the trademark includes more than just a controller. The trademark includes video game program, joystick for Video game machine and more!
Nintendo has not mentioned anything about releasing a mini version of the N64, but these trademarks could prove otherwise. Nintendo had a lot of popular titles that were published by Rare entertainment made their debut on the N64 and there's a slim chance that they may not appear on the system if Nintendo decides not to renegotiate their licenses since Microsoft owns most of those popular Franchises such as Goldeneye, Banjo Kazooie and Conker's bad fur day.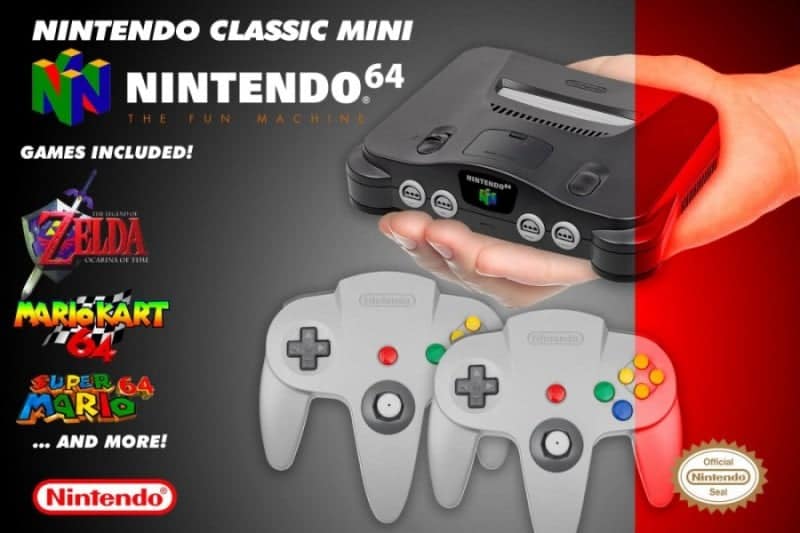 That's not to say Nintendo doesn't have a great first party library that could fill the system up with classics that still have a place in gamers heart today. However, the game Goldeneye and most of the Wrestling games that appear on the system are at the top of people's list. E3 is in a couple of more weeks, so hopefully, Nintendo makes an announcement on the classic console that was so popular in the late 90's.
More at nintendolife.com