Most of us knew the official FW5.50 release was just around the corner and this FW update was a big one for the PRO system with Supersampling. Here are just a few of the main features FW5.50 brings to the PS4 & PS4 PRO.
[Supersampling Mode] has been added to(Settings) > [Sound and Screen] > [Video Output Settings]. Enable this mode to improve image quality in some games when your PlayStation 4 Pro is connected to a TV with 2K resolution or lower. This setting is available only on PlayStation 4 Pro.
You can now customize logos and backgrounds with your favorite images. On the image selection screen, select image files from a USB storage device. Customize any of the following. Team logo Team cover image Background image for the home screen Image for the message group.
On the quick menu,(Online Friends) has been changed to(Friends). From here, you can view online Friends and custom lists. Music playback functions on the quick menu have been improved. You can now create events from the team profile screen. On the screen, select [Events] > [Create Event for This Team].
But what did it do to the recent WebKit, that was just released? The Webkit was known to work on FW5.01 5.05 and even 5.50 beta3. Now with the beta3 FW, it took a few extra tires to get it to work but it did work.
With the official release of FW5.50 today it seems that the Webkit exploit isn't working, well at least for me and I tried quite a few time to get it to work, hoping it would work like it did in the beta for me. Hopefully my tests are wrong and it still works but for now, it's best not to update if you like to see anything in the future. Since this Webkit exploit still works on FW5.01, 5.05 and even the beta FW5.50.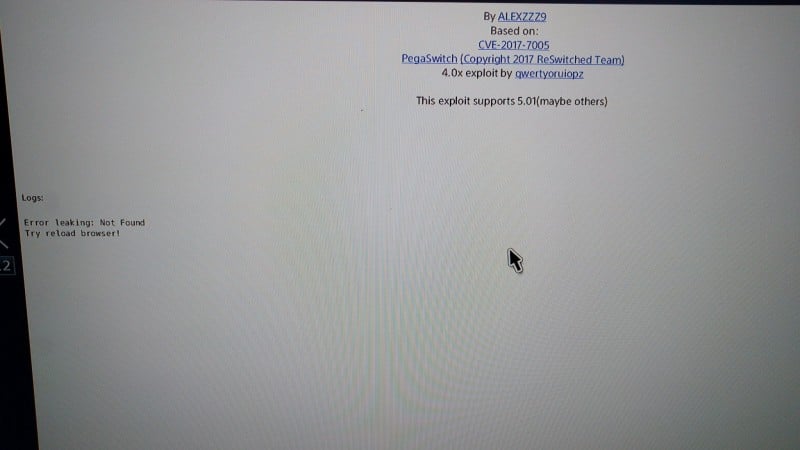 But we were told not to update to FW5.50 plenty of times if you would like to see anything in the future. No word yet from other developers on what else FW5.50 blocks as developer m0rph3us1987  has shown us that homebrew can run on FW5.01 and maybe even 5.05 but we haven't seen any new developments/posts since December of last year. We'll update this post with any new info on what the dev's have to say about the official FW5.50. But we've already been warned about FW5.50 and not to update to it. Sony finally might have put in too many roadblocks to bother messing around with it when FW4.55 just got all kinds of goodies and could be the golden FW to be on for a while.
UPDATE:
It looks like the Webkit exploit is still working on FW5.50 but that does not mean you should update to FW5.50 and the cheating Game Save Editor and Save Wizard for the PS4 have also stopped working on FW5.50.
System Software 5.50 is NOT compatible with Save Wizard for PS4 MAX.

Only System Software 5.05 or below is compatible with Save Wizard for PS4 MAX.

Make sure you disable updates (or better still disconnect from the internet!) to prevent accidental updating.

— Save Wizard for PS4 MAX (@ps4savewizard) March 8, 2018
Just because webkit sploit works on 5.50 doesn't mean you should upgrade 😉 https://t.co/Og0Hf04M40

— evilsperm (@Aboshi2011) March 8, 2018