Today you might have gotten an email from PlayStation as they said that they were going to start doing PS4 beta firmware testing in February for FW 5.50. So they're picking their users that they would like to test and report the software glitches of firmware 5.50.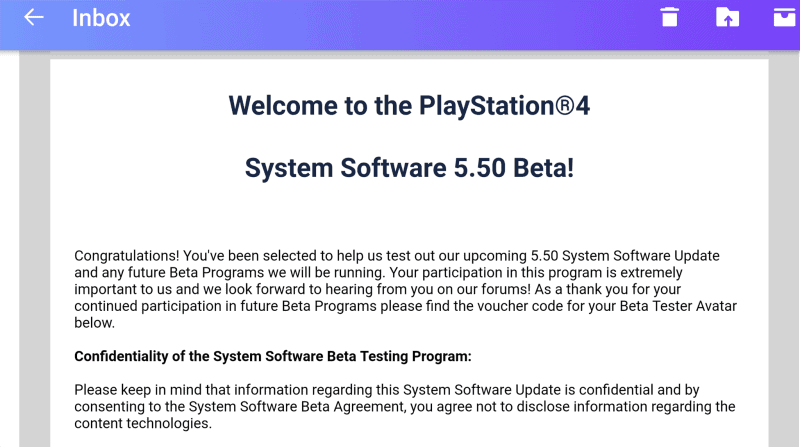 E-mails will probably go out all week long so keep checking your inbox to see if you are one of the lucky ones that will get to test this new firmware with hopefully some new useful features.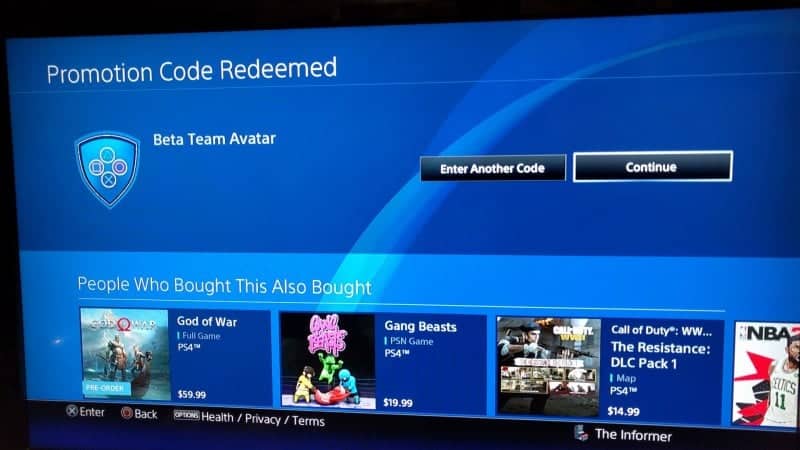 Now the email they're sending out is just a code letting you know that you've been accepted into the program and you will get a new badge for your PlayStation icon called Beta team Avatar. Letting everyone know that you are a beta tester. In the email, it states that we will get a notification on our PS4 that the 5.50 FW update is available for us to download for the tester that have been accepted into the program. For right now, it's just a confirmation email with a redeem code saying that you've been selected, so just keep checking your inbox this week to see if you've been selected.