That's right, today we have for you an update to the previously titled ReTube. What the project is, is a rebirth of YouTube for the PlayStation Vita. The app has undergone a name change since its inception, as well as some other upgrades, now it's called TubeVita. What does the 1.02 update to the app bring to the table? Let's take a look.
The way that the creator, theheroGAC explains the app:
'Simple application to use youtube on PSVITA 
Download the vpk file, install with vitashell. You do not need to register on Youtube to watch the videos'
Changelog for the app (including previous logs):
'v1.02 
-Added application background 
-Now the application is automatically updated with the new release (thanks Team Onelua) 
-Added buttons: 
Cross: Youtube 
Square: Playstation Channel 
Triangle: exit the application 
-Fix eboot.bin (thanks Team Onelua) 
It's always a simple application and I hope you like it 
v1.01 
-Added splash screen 
-Added some initial code for the next releases 
-ordered code 
v1.00 
First Release'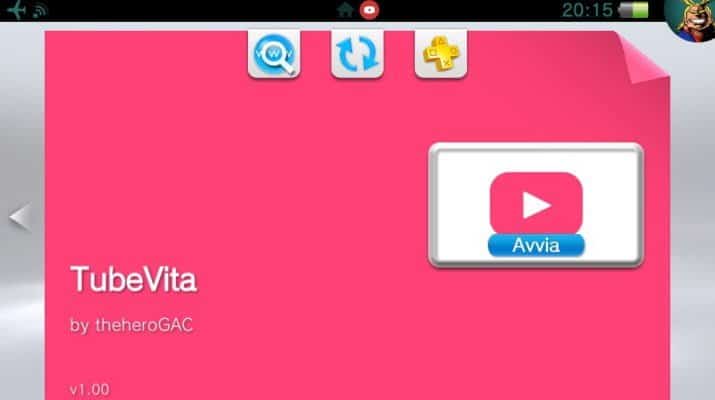 More detailed instructions:
Download the .VPK file from down at the bottom of this article.
Using Vitashell, either FTP or drag and drop over USB to your Vita.
Once the transfer is complete, go to the file on your Vita.
Install the file accordingly.
Delete the .VPK afterwards if you'd like.
TubeVita should now be on your Vita's homescreen.
NOTE: You do not have to login to your YouTube account if you do not want to. You can simply just watch videos all day if you'd like.
If you want this app straight away, click here or here for the VPK file.
If you want to visit the actual download page (maybe the newest version isn't working and you want to try an older one), click here or here.
Stay tuned here on Hackinformer.com for more reviews/tutorials and follow us on Twitter @Hackinformer
If you like the author's work follow him on Twitter @V1RACY