Our good friend Kouchan has made a dummy adapter for the PSPgo since those M2 memory cards are so hard to get, plus the price of them. If you don't know Kouchan, he is part of the psvita color project with Nzaki0716 where those two do some amazing work together and each is very skilled in their field.
Now, this product he has made is an original item and is a limited edition item, so sales are limited. It's basically an M2 Dummy Adapter to use the MS Pro Duo conversion adapters letting you use micro sd cards.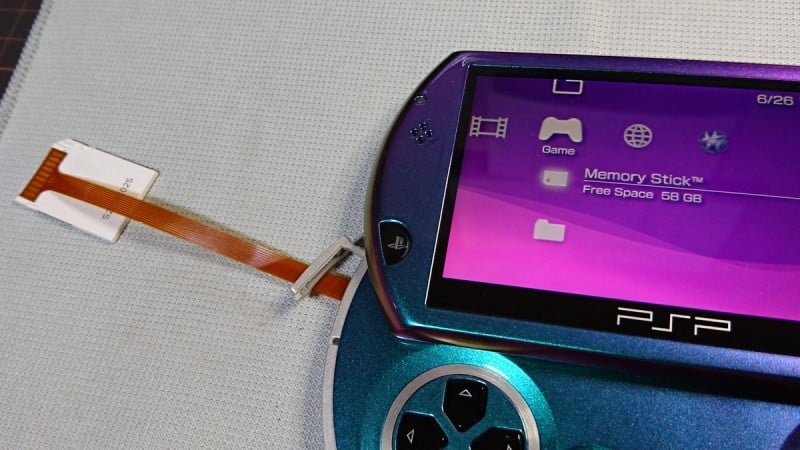 【Item】
"It is a conversion adapter connection cable for recognizing 

up to two 

microSD memory cards as M2 memory cards by using the accessory Z-axis conductive tape and connecting to a commercially available MS Pro Duo conversion adapter. Since the cable is a flexible cable it can be folded and used."
The adapters you can use in the picture below with it.
Its capacity can be used with 32g and another 32g giving you, even more, space on your PSPgo. You could probably use even bigger micro SD cards with it but I did not have any to test with it at the time.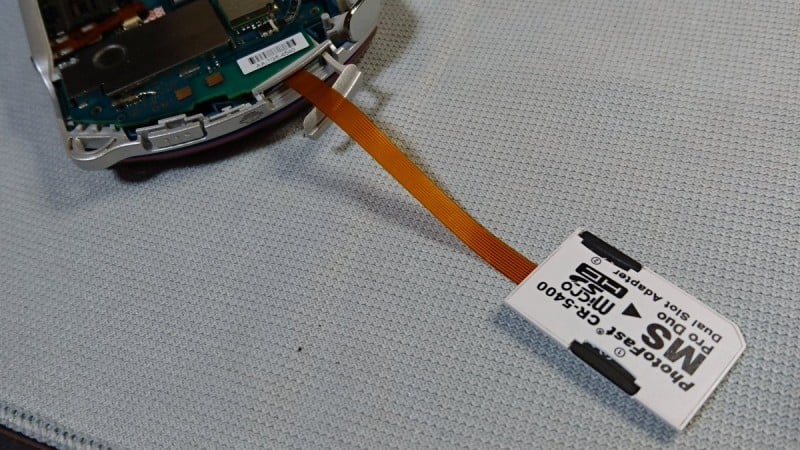 Now there is one thing that needs to be noted before you buy this as you will have to install the MS Pro Duo adapter to the ribbon cable yourself but it's not hard at all and will only take you a few minutes to do.
1. MS Pro Duo conversion adapter body is not included and you will have to prepare them yourself.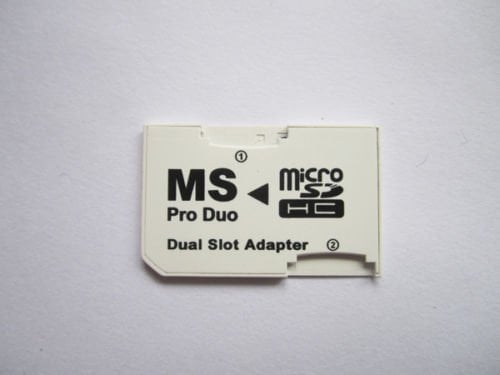 2. You can use the MS Pro Duo conversion adapter with a single slot or dual slot type.
3. When connecting this product to MS Pro Duo conversion adapter, it is necessary to cut all partitions of the terminal part.
Now on sale!! You can get one here… https://m2adapter.cart.fc2.com/ca1/1/p-r-s/