Anyone who knows the iDevice jailbreak scene is all too aware of the AppSync tweak that can be installed on a jailbroken device. We have a pretty big release to the AppSync Unified fork today. Today we'll go over what AppSync is (if you're not knowledgeable), what comes with the 6.0.1 update and how to get your hands on the newest release straight from the developer.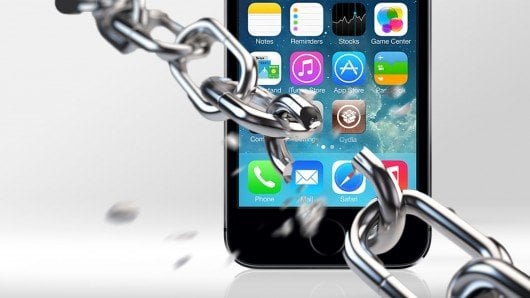 AppSync Unified is a better, cleaner version of the AppSync from the days of old. It has replaced the older AppSync as well on older versions of iOS with a jailbreak on them. But what is AppSync you ask? I have the full description straight from the dev, Karen.
'AppSync Unified is a tweak that patches installed to allow for the installation of fakesigned IPA packages on an iOS device.

AppSync Unified can be used to downgrade or clone installed apps, to download fakesigned IPAs (often emulators), and also to assist in the development of iOS applications using Xcode 6 or below.'
So what does all of that mean in English? Basically, that means that AppSync Unified helps .ipa files install and run accurately. These could be backups of games that you have that maybe are no longer on the AppStore, or as Karen mentions, homebrewed apps. No matter the scenario, AppSync Unified is there for you. However, Karen does have a major warning for people who use her well known tweak, "AppSync Unified and jailbreaking are NOT for piracy. AppSync Unified and jailbreaking are for freedom of your iOS device. AppSync Unified should not be used to pirate iOS apps. Please support iOS developers and do not pirate!" So that clearly means that if you do, you are on your own, especially if you mess up your own device by using it to pirate a game especially as you have no idea where that app came from in the first place.
So what is the newest update of AppSync Unified 6.0.1? Aren't small increments like this usually just bug fixes? Well yes, normally, but this time, Karen has fixed a lot of stuff and added some serious support to her tweak.
[UPDATE] AppSync Unified 6.0.1 — Fixed ASU on 32-bit iOS 9.3.5 devices running Phœnix, general code refactor https://t.co/gzbDRAYefw

— Karen/明美🍍@*ふぁみりん🌺 (@angelXwind) September 21, 2017
And yes, AppSync Unified 6.0.1 works on iOS 8.4.1 as well.

— Karen/明美🍍@*ふぁみりん🌺 (@angelXwind) September 22, 2017
And here's the quote from her Reddit page:
Again, to translate this all into English, Karen is stating that they fixed it so that people who jailbroke their devices on iOS 9.3.5 have had to do some serious workarounds to get AppSync Unified to work, that is now fixed. This version of her tweak will also run on the newest jailbreak for iOS 8.4.1! And of course, there were some bug fixes. Just some good news all around. Alright, so how do you get your hands on this complete version of AppSync Unified? Well, if you already have AppSync Unified in your Cydia, you should have an update prompt for it. If not, follow the following instructions:
 1 ) Launch Cydia on your jailbroken iOS device and tap on the 'Sources' button located at the second position in the bar below.
2 ) On the 'Sources' screen, you will see an 'Edit' button. Tap on it. Then hit the 'Add' button. This is where you can add a repo in Cydia.
3 ) Now Cydia will ask you to type in the repo Cydia/APT URL. Type in https://cydia.angelxwind.net/ then hit the 'Add Source' button.
4 ) Now press the Search button in the lower right-hand corner of the screen.
5 ) Now search for AppSync Unified by typing it in.
6 ) Finally, install the tweak the way you would install anything that you have ever installed from Cydia.
7 ) Now you have AppSync Unified 6.0.1 on your device!
Stay tuned here on Hackinformer.com for more reviews and follow us on Twitter @Hackinformer
If you like the author, you can also follow him on Twitter @V1RACY