It's time for Maker Faire Detroit at The Henry Ford and it was held on July 29/30 this year and for being its 8th year it was an amazing and it just keeps getting better every time!
Makers from all across the country came out to show there best creations. While wowing the crowds with acts of fire and metal, others were helping the next generation of makers find their path to greatness.
 Jessica Rowland of Pipperillo Studios from Detroit, Michigan was one such maker that was showing that laser cutting can be an awesome way to show love for your favorite comics, games, and shows.

With coasters, Journals, Key chains, Light Boxes, and Magnets there is something for everyone including custom works. I invite you to view her Etsy shop (here)  and pick up something you can't live without.
Next up at Maker Faire Detroit is DigiBit!
DigiBit is the patent pending wearable motion and communication technology that captures your body's movement for responsive in-game control in VR and non-VR environments. iOS and Android compatible.
Your body becomes the mobile game controller!
Open Source Games, Open API and Unity3D PlugIn available!
You can find out more (here)
i3 Detroit is next and is the reason we need communities like this.
i3 Detroit is Metro Detroit's largest community-run DIY workshop. A collision of Art, technology, learning, and collaboration. Whatever you want to build, you can do it here.
Ever dream of a place where you could build and craft your heart's desires?
A place to find other Do-It-Yourself-ers and get tips and advice?
A place where you could learn to use and have access to tools that would never fit into your garage or your budget?
That place exists, today. Welcome to i3 Detroit.
I urge you if you are in the Metro Detroit area to check them out (here)
Tech and art come together with J & S Custom art!
Sharif Abuzir and his team use small Arduino and other small parts to bring music and art together. This is a wonderful way to share the love of programming, lights, and art to show that if you can think of it make it.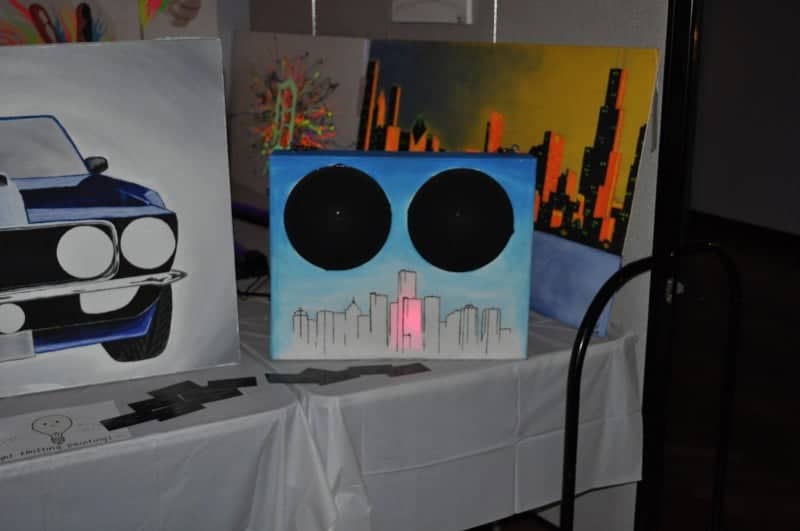 Check out this quick video of one of his works in action.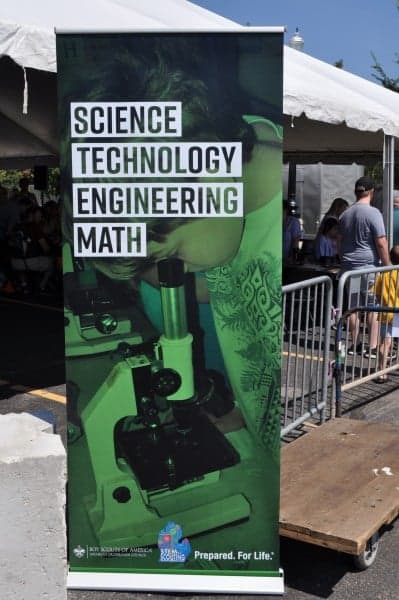 Maker Faire Detroit is about getting the kids into the idea that anything is possible and The Boy Scouts of America feel the same.
STEM stands for Science, Technology, Engineering, and Mathematics. STEM has been an important buzzword in the education world for quite some time.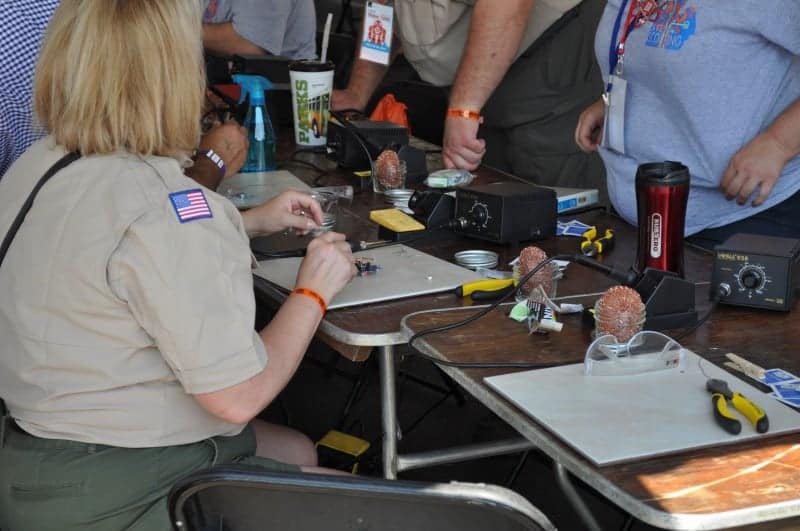 It should come as no surprise to anyone that our nation is lagging behind in STEM areas. The good news is that the Boy Scouts of America has always incorporated STEM elements into its program.
The great news is that in the last few years, the BSA has added new STEM elements to the program, such as robotics and geocaching, and recently has launched a new program of STEM awards for Cub Scouts, Boy Scouts, and Ventures.
You can find more info (here)
As you can see Maker Faire Detroit was a huge hit thanks to the awesome staff at The Henry Ford and to Melissa Foster and we want to say thank you for having us back to this awesome and inspiring event.

Thanks for reading and keeping doing it for the love of the game.